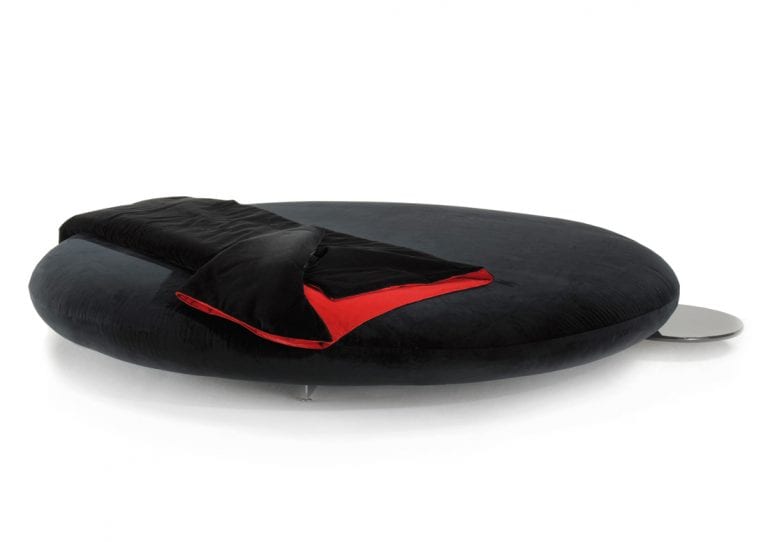 Metamorfosi Bed by Futura
Picture yourself sleeping on a round bed that swivels 360ᵒ, what could be better than that? That's what the Metamorfosi Bed from Futura offers: comfort beyond imagination. It makes a lovely complement to a square or rectangular bedroom and works well with contemporary spaces.
Short legs lift it up from the floor and quality upholstery gives it a plush look. The bed's black color gives rooms a masculine look that's easily noticeable.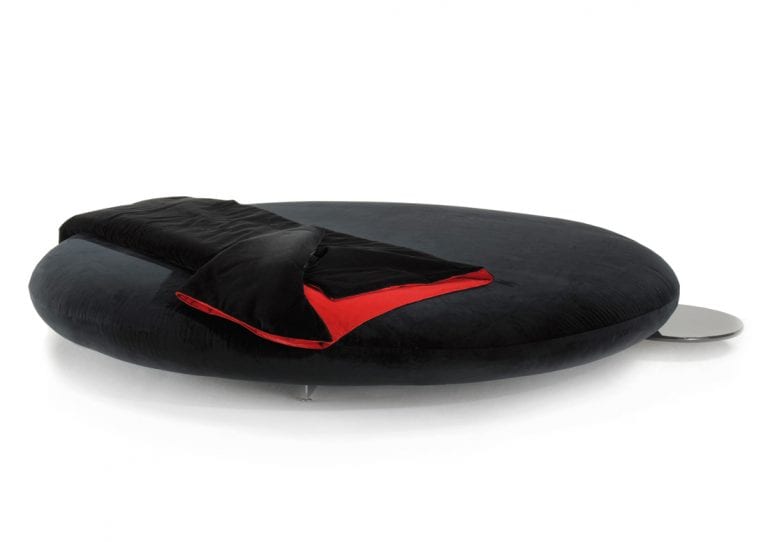 Besides its original shape, the Metamorfosi Bed from Futura offers several compositions. It lives up to its name which is derived from the word metamorphosis. It has a patented mechanism which allows you to relax in different positions.
The bed has polyurethane padding at different levels and is covered with non-allergic fibers. If you have a lot of space, you can use it as a big pouf. You can pair Metamorfosi with round mirrors or round furniture pieces to maximize the circular theme. You can also place it on a circular rug to give it a sense of place. For added comfort, include a couple of cushions.
It is very important to begin the day on a good note. A comfortable bed gives you a good night's rest and prepares you for the day ahead. Metamorfosi is perfect for any setting. It is big enough to stretch out in yet cozy enough to snuggle up tight. Get it for your bedroom and you'll never look back. Do you think the Metamorfosi Bed will add class and elegance to your bedroom?