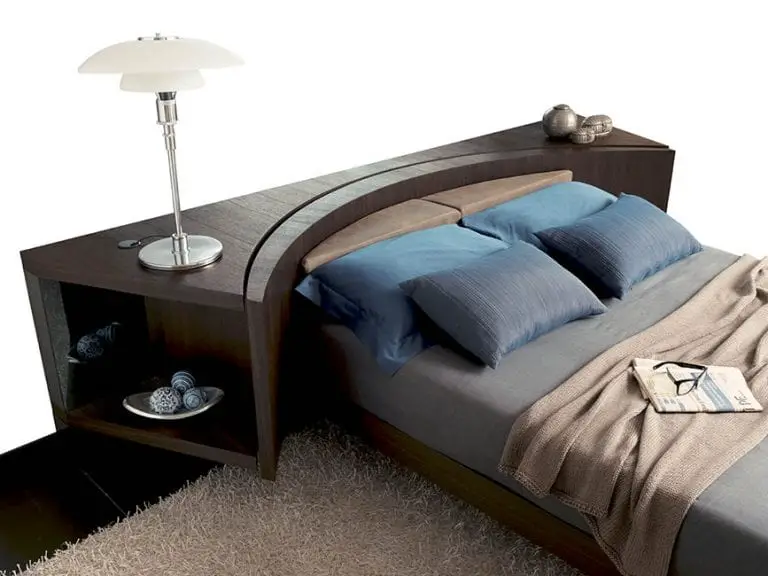 The Bairon Speed from FIMES
Ok this may be the coolest thing we have seen in a while, especially if you are a man or just into watching the television. You may need to do some serious convincing to your companion that having a bed that spins around to face the wall /  tv is a good investment in your personal entertainment value if nothing else.
The style here is what first catches the eye as it has so many shapes usually not associated with a bed, even the most modern of styles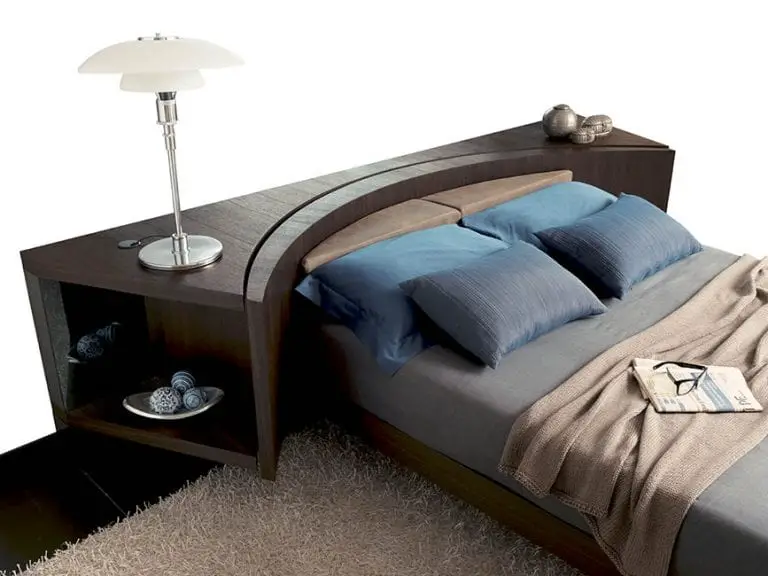 The Bairon Speed is from FIMES of Italy and their focus is bedroom furniture with significant design innovation and what they describe as " a wild range of products". While we have seen some really nice round beds before this one is so visually captivating and offers such a well sculpted look it is truly a favorite here.
The frame rotates to reveal storage area within the former headboard which is now the footboard. The great looking wood veneers that span the nice lengthy curve are a nice touch and add a rich quality feel.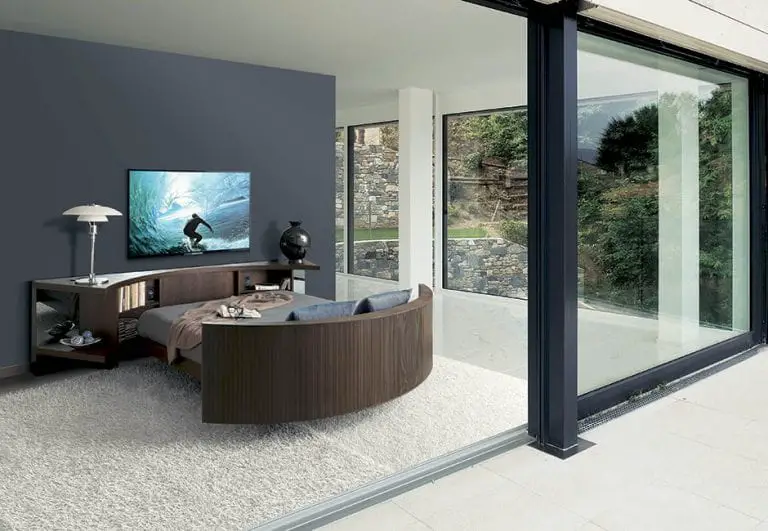 I have to say this could really change things for the future of entertainment furniture which has already seen a reduction in numbers thanks to centralized equipment that allows you to simply hang the tv on the wall.  This may even be the perfect situation to jazz up your screen with a nice flat panel frame in the process.
There are so many ideas out there and the bedroom is the perfect place to add this nice finishing touch. Check out the full collection of night time furniture from FIMES as see what they mean by wild.