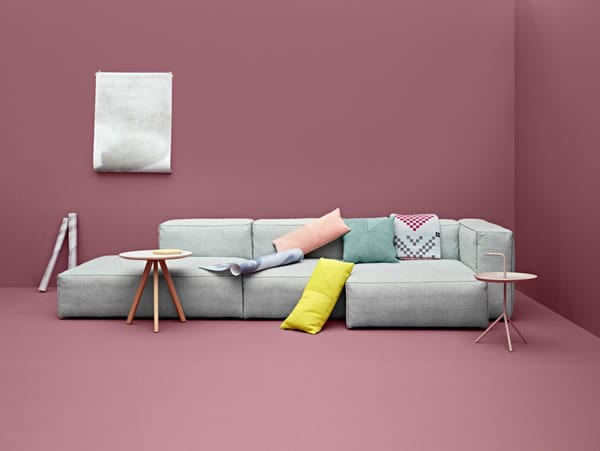 You have a vision for your room; you know what you want.  Let the Mags Soft Sofa from Hay set the stage for your imagination.  Designed by Leif Joergensen, the Mags Soft Sofa unites the geometric with the organic to create a new take on modern.  Rather than designing a solid sofa, these cubed pieces are hollow but carry a monolithic presence that contradicts its light form.  The sofa is low profile in the extreme, with an extra-wide track arm and two chaise lounge sides that provide endless positions to recline and relax.   With its minimalistic clean lines and sleek shape, this neutral sofa is ready to become everything you need to build the room of your dreams.  In a moment, it can be dressed up or dressed down.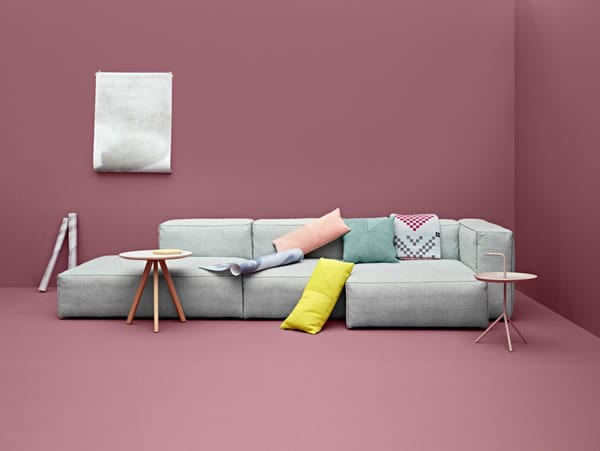 Bright, patterned pillows will explode off the blank canvas, or use natural, textured pillows to create a monochromatic and calming environment.  The Mags Soft Sofa is bursting with possibilities right at your fingertips.  Joergensen wanted to create furniture that formed a monument, one with the floor. The sofa flows into its natural surroundings the same way that the best architects shape their dreams into a new addition to a city skyline.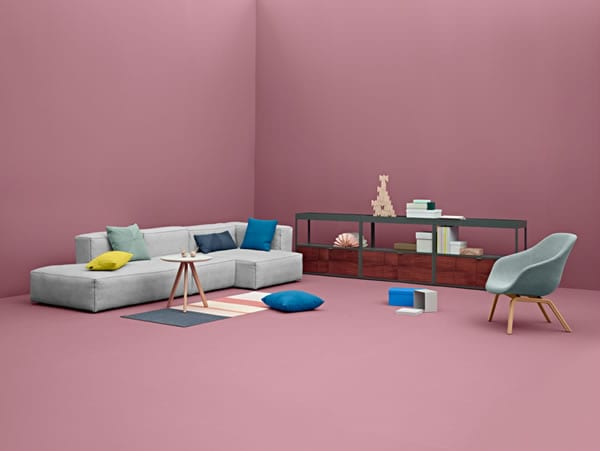 A substantial addition to any room, the real transformation of this sofa from monolith to magnificence happens when you infuse it with a style and personality all your own.  Jorergensen envisioned the perfect piece that doesn't compete for the spotlight, just enhances what is already there.
What new life will the Mags Soft Sofa take on in your home?