Modular sofas are ideal for homes with large living spaces and contemporary offices. Their different pieces allow you to push them together when you want to or break them up and create different looks. When considering which modular sofa to get for your home or office, go for the Reform modular sofa by Johanson Design. Its slim profile makes it a perfect choice for residential and commercial settings. It has a neutral color that helps it to maintain a low profile. It looks just as good in a cozy home as it does in the waiting room of a modern office.
The Reform modular sofa by Johanson Design showcases modern style pared down to the basics. It delivers superior comfort without any extra cushions. The design has wood legs and is attached to a small wood table. The table is the perfect spot to place your laptop, books, magazines, car keys, reading glasses, and any essentials you use on a daily basis. Reform modular couch provides an open look and feel and looks good in any room. It brings style to your interior space without compromising on comfort. Its gently curved backrest provides supportive comfort allowing you to sit for long during meetings.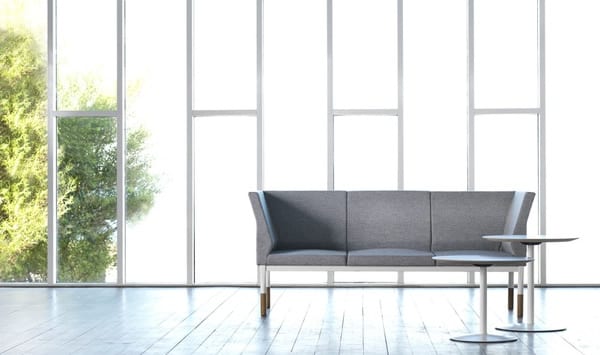 If your office lobby looks dull and uninviting, it might have the wrong impression on visitors. The Reform modular sofa is all you need to make a great first impression. It is a versatile piece that looks good in a lobby and any informal meeting space. How can you restyle your home office with the Reform modular sofa?