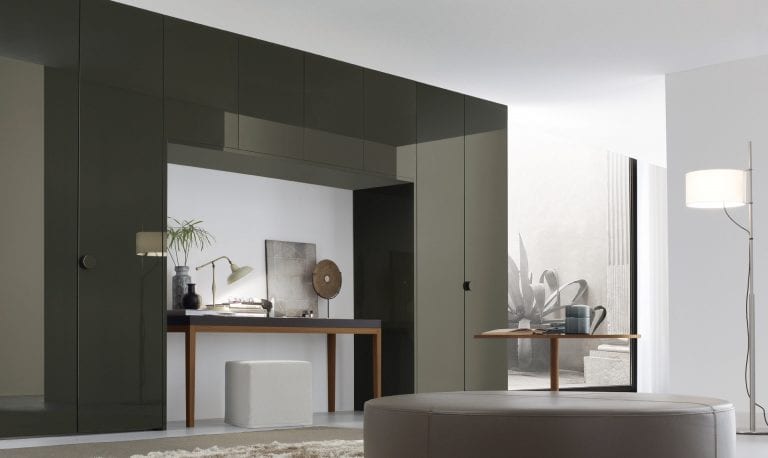 Plana is another splendid wardrobe system from furniture house Jesse. Jesse was founded in 1925 and has a plethora of expertise in furniture manufacturing. It showcases collections that strongly attest to a contemporary concept of living.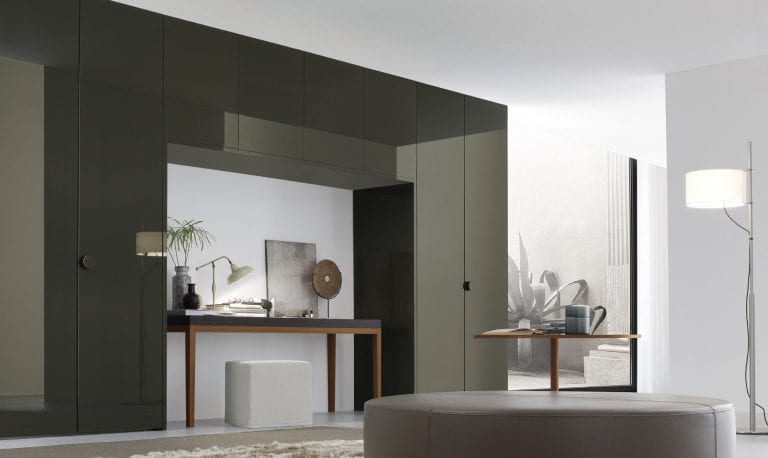 The Plana Wardrobe by Jesse has something for everyone. Jesse completely understands the uniqueness of every home and has designed the wardrobe to settle all queries relating to the differing needs for functionality and taste.
The piece comes with one shelf per unit and top and bottom hanging rails with the basic dimensions of one door unit being: W417, W517 and W617 x H2320 and a double door unit: W810, W1010 and W1210 x H2320.
The Plana wardrobe system, proffers a wide range of finishes and multifariousness with the flexibility of sliding doors, hinged doors, and the total freedom of configuration extended by the walk-in closet. The wood finish options provided by Jesse communicate the latest trends in the furnishing industry, generating maximum aesthetic value that perfectly complements the exquisite Plana collection.
Also providing an alternative of lacquers, the collection is available in a high gloss or matt finish, with an expansive range of hues from the more neutral tones to vibrant ones, answering to needs of every taste. The choice of finishes doesn't end here and goes on to lacquered glasses in a gloss or satin finish with a wide variety of colors to choose from.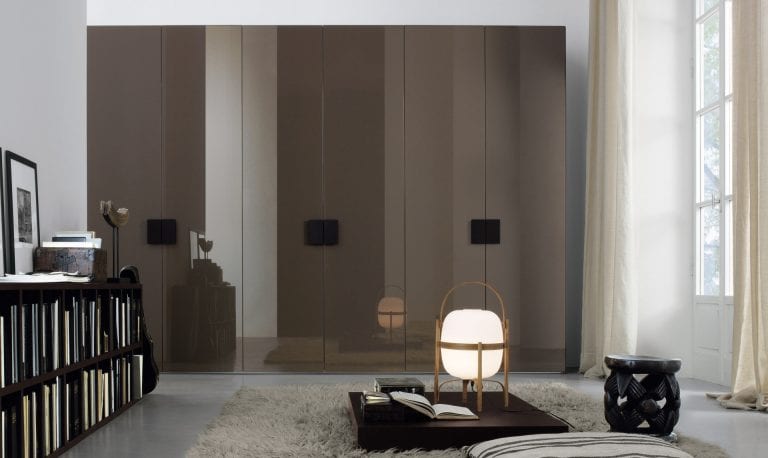 It will enliven your bedroom in a fresh way
Plana is a modular storage solution that scores cent per cent on the account of flexibility, design and usage. Plana, is certain to enhance your space in every way so its time to check this one out! Do you like the Plana Wardrobe?