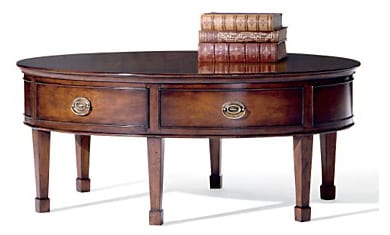 Ralph Lauren Design Coffee Table
I like the Hunt coffee table from the perspective that it works in many homes. The look is classic, making it a fit for traditional styling and even workable in a setting with antique furniture.
It is also has relatively simple styling and is not too ornate. This simplicity makes it a good fit in a transitional decorative home setting. Versatility is a great benefit as you continue to change the look of your home, with additions and subtractions of current pieces of furniture.
This piece is available from Ralph Lauren Home for $2,076. Referred to as a cocktail table, they construct Hunt of alder with cherry veneer with a mahogany color finish.
Dimensions: 48″ x D38″ x H20″.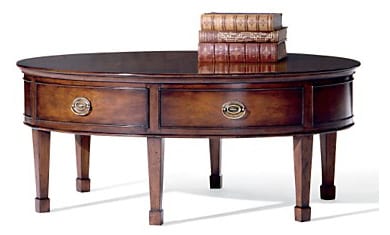 Related Articles: