Buying a White Small Sectional Sofa
Let's be honest — there are only two ways to effectively have a stark white couch and live without a care in the world: either 1) never sit on it or 2) be so financially and psychologically carefree that we don't mind the thought of constant professional cleaning and/or ultimate replacement. Would you want a white sofa in your living room?
Since we're betting that much of the earth's population falls into neither of these two categories, we're choosing to simply suspend disbelief for a moment and pretend we live in a perfect world in which nothing ever gets spilled, tarnished or otherwise rendered anything less than impeccable.
So, kick back and enjoy today's roundup of pristine white couches in all their unsmudged glory.  Go ahead… kick your feet up splatter your coffee like there's no tomorrow.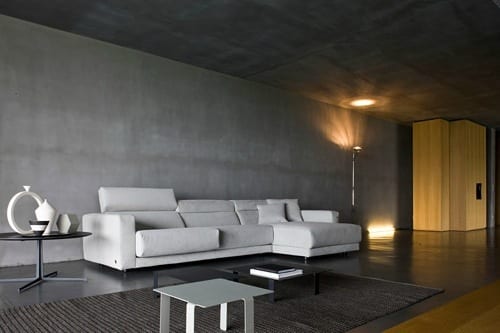 This living room looks comfortable. The white settee matches well with the off-colored wall behind and the single lamp gives it a cozy feeling.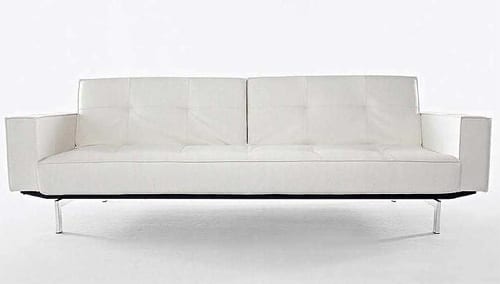 This white sofa by Christian Vivanco looks like a nice quality white leather sectional sofa set. I am not quite sure if you can match them together though to form a single sofa.
A white couch from Versace Home is something that many of us can dream about but never be able to afford. This one actually looks stunning and very comfortable. Not sure if you could still buy one in 2019. Would go well in a white leather living room design.
This white modern sofa with a high back looks very comfortable when you want to relax and rest your head. A nice design and matching chair to allow more seating space.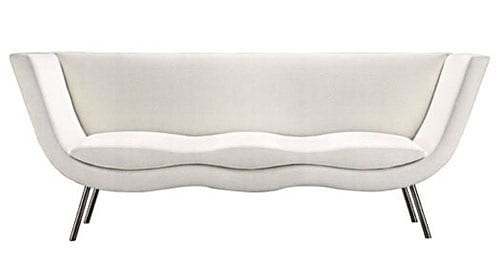 In Duplo sofa found at Ernst & Jensen.
Would you buy a white small sectional sofa or a white couch? For me, I think this would be a no.