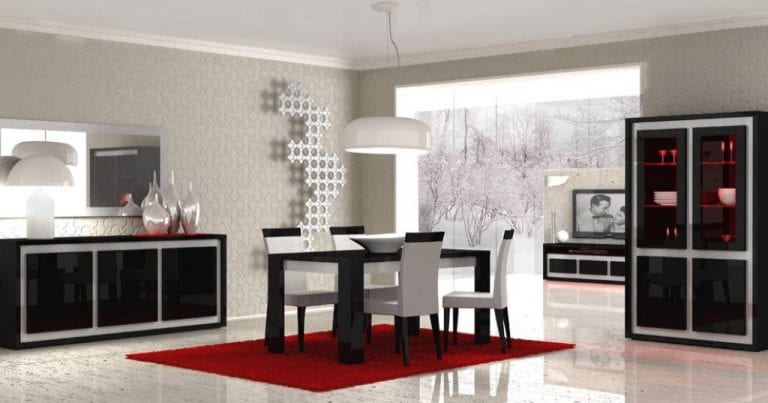 Many things make the Perfecta Diamond Dining Collection by Status outstanding – its black gloss, sparkling trim, and solid construction are just a few. The set is made up of a dining table and chairs, a sideboard, and a display case.
You can also get it with a large or small TV unit and a coffee table. The pieces are characterized by dazzling trims with silver strands. The dining table comes with a tempered glass top or a solid top. The glass top is transparent as it is placed on a wood frame.
The table's four undersides are decorated with a gorgeous trim which gives dining rooms an indulgent, luxurious look.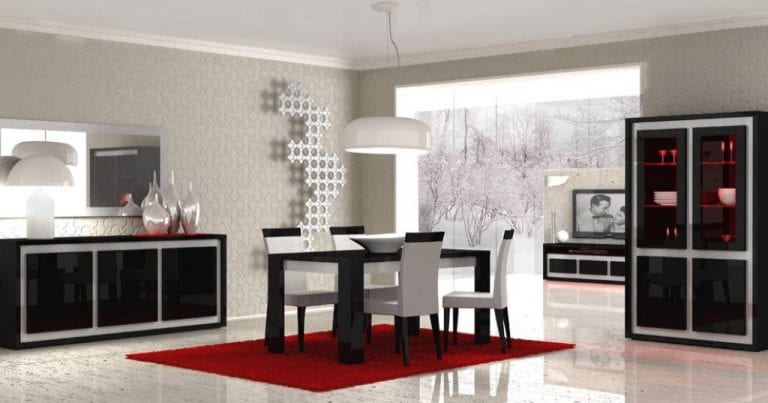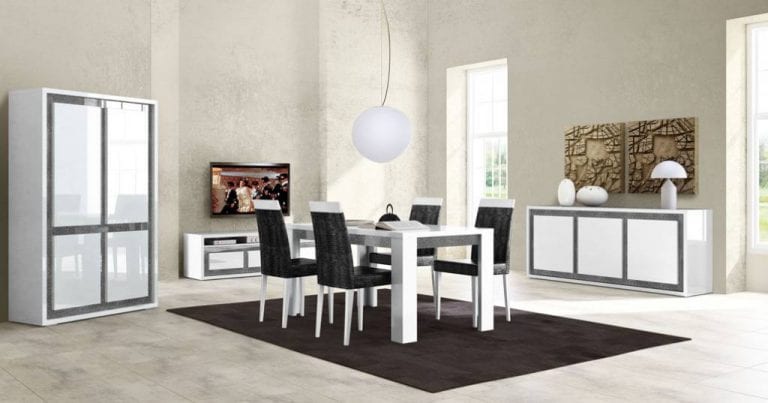 Furniture house Status is known for its contemporary pieces made from quality materials. It uses new technologies to create high-end products inspired by Italian creativity, culture, and experience.
Perfecta Diamond is no different. It is the epitome of modernity and caters excellently to modern homeowners. The collection can be finished in black or white gloss. The white gloss version is perfect for the minimalists at heart. A rich and refined design connects each of the pieces.
Perfecta is a collection designed to strike a chord in the heart of every homeowner. It is versatile and eclectic and amazes with its design. It will not only add warmth and personality to your space, it will transform wonderfully. If you want to give in to refined aesthetic and stylishness in your home, get the collection.
Don't you just love Perfecta Diamond's unique style?
Related Articles: