The Pampa Kitchen is Schiffini's latest project. It has been produced in collaboration with Alfredo Häberli. It was inspired by Vico Magistretti's Cina which was launched in 1985. It is also a follow-up to the Mesa Kitchen which Häberli designed in 2008.
Pampa is characterized by a bold horizontal veneer and sturdy rectilinear forms. It is available in thermo-treated American walnut and natural oak. Its warm shade makes it a perfect fit for any space. It will bring your cuisineto life and make it the favorite room in your home.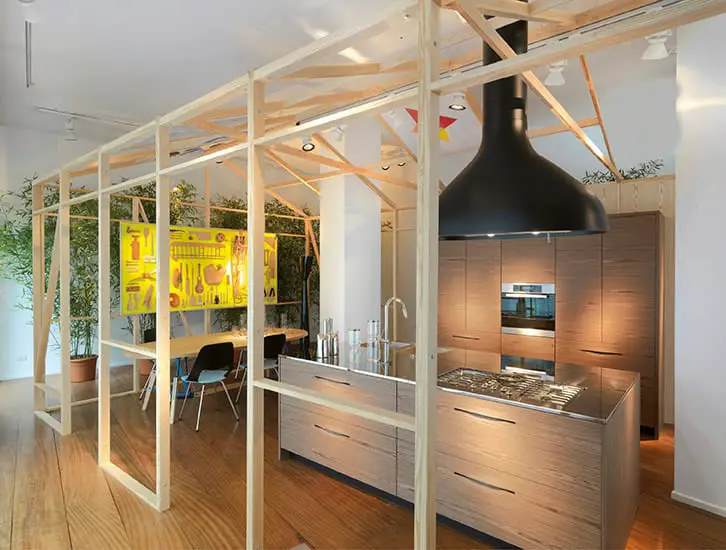 Made entirely in wood, the Pampa Kitchen by Schiffini is truly outstanding. It has slits on its surface which make great alternatives to classic handles. The sculptural slits are no more than shadows on the front door and serve as pulls.
Schiffini used moulds and counter-moulds to create the slits on the wood. The details are engineering feats for the company. Slim stainless steel worktops beautifully complete the furniture's look.
Your home's kitchen is its focal point. It is where your family gathers to enjoy meals and where you create amazing dishes. It deserves as much attention as the other rooms in your home if not more. When you want your galley to stand out, get Pampa.
It has everything you need and will improve the aesthetics of your kitchen. It will reduce the time you take to prepare ingredients and allow you to focus on what you love doing most, cooking. Can you picture the Pampa Kitchen in your home?