Finding contemporary sitting chairs is no small task.  Today we present Oyo a great concept from Aeris furniture that dares to challenge our spatial understanding of design.   Construction is meticulous and follows all industry standards of quality and safety.   Hence, it consists of a double tubular steel frame to give it added support and if needed, be able to handle a heavy load while offering long term durability.  For me comfort is so important and in this case there is 5 centimeters of foam padding.  I can see this piece being used as a desk compliment meaning prolonged periods of sitting.  The plastic shell is reinforced and now the technology is so good on making a lasting product.
Examples Inside Homes
This a great image with the corresponding orange hanging lighting.  Note how well the orange goes with a lighter colored wood.  This dining setting is fun and the splash of orange really adds a lot to the room setting. Even with a more conservative painting, this idea would work great.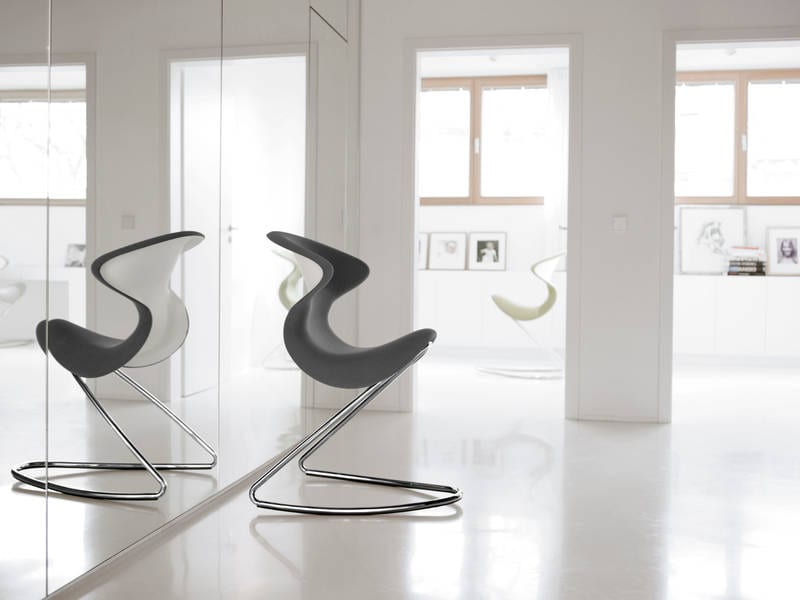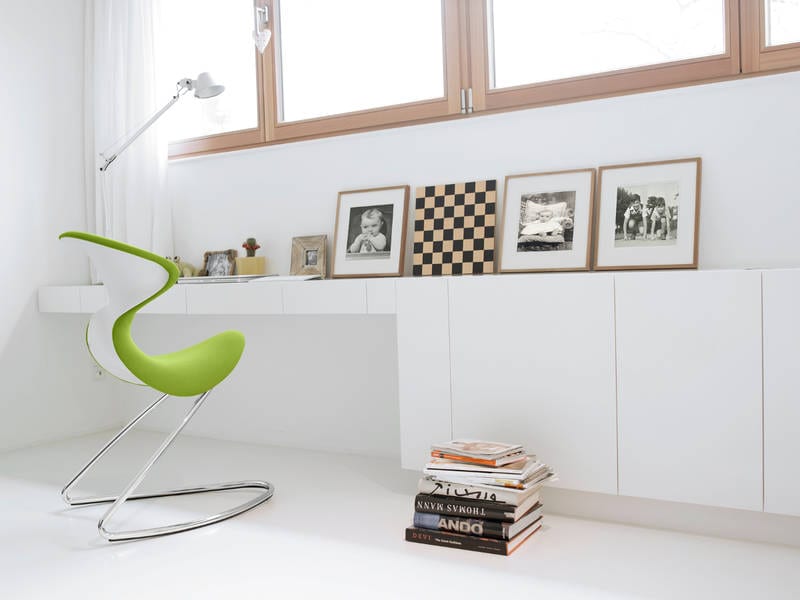 Consequently, I find the lime green upholstery to be very cool.   I love the setting here in a study nook.  All the white is not washed out with the wood trim on the windows and the colorful seating.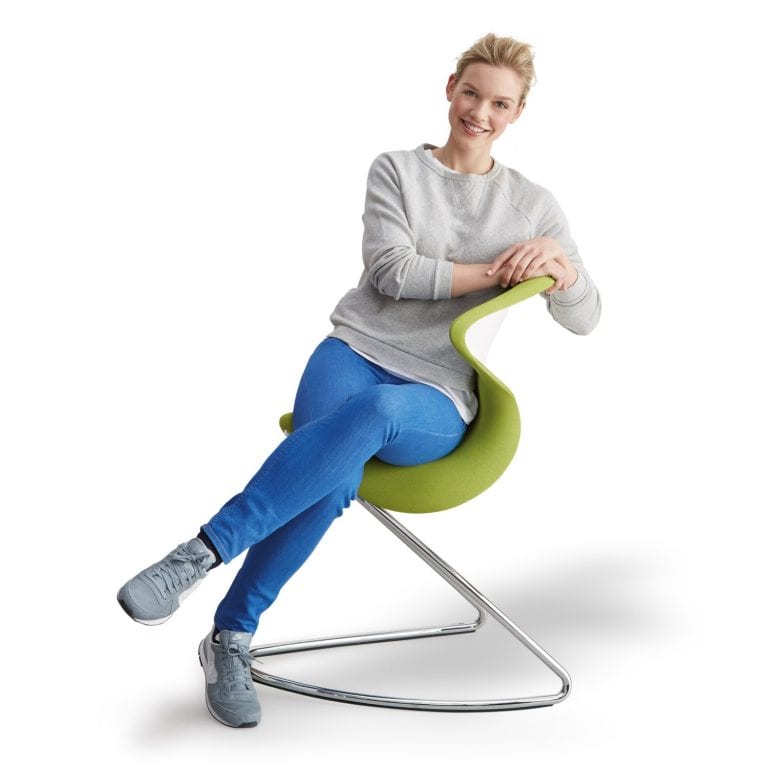 The curve on the seat back had me originally a bit skeptical in terms of comfort.  Seeing the woman resting above shows that it is very workable and that the curves offer more of a geometric accent while the overall design still supports the spine.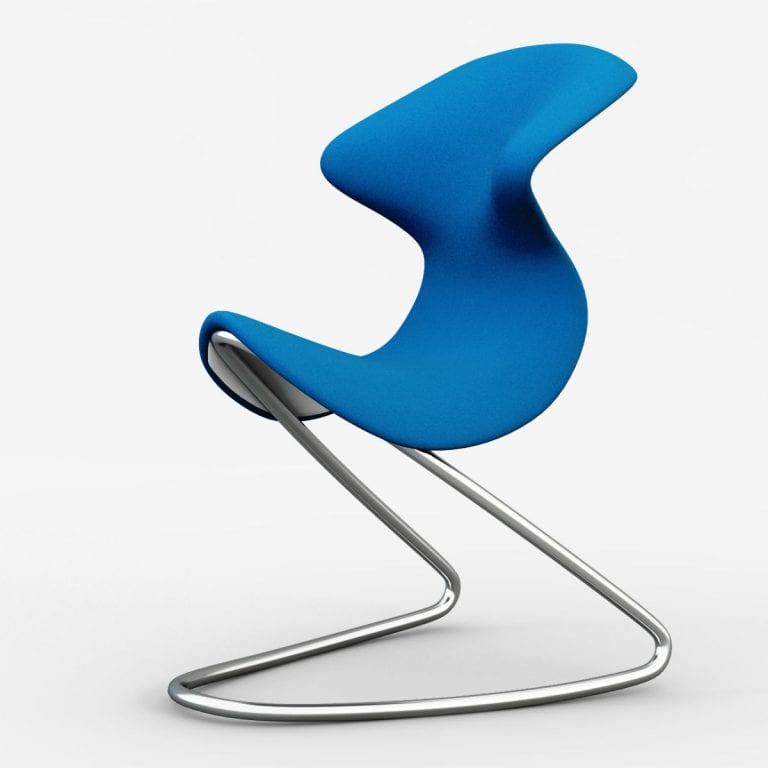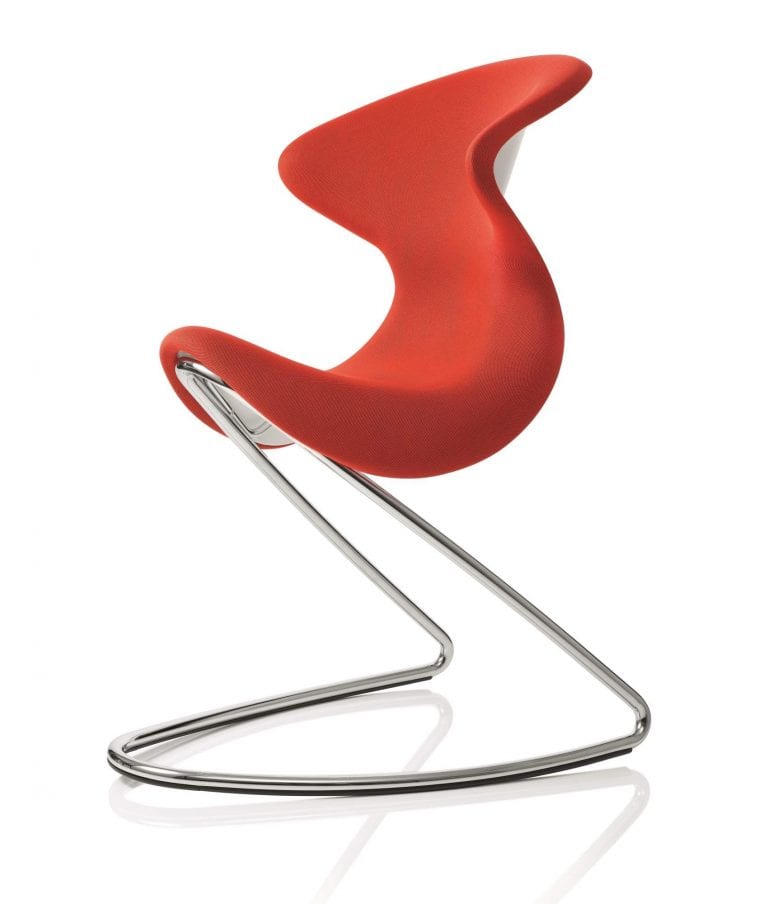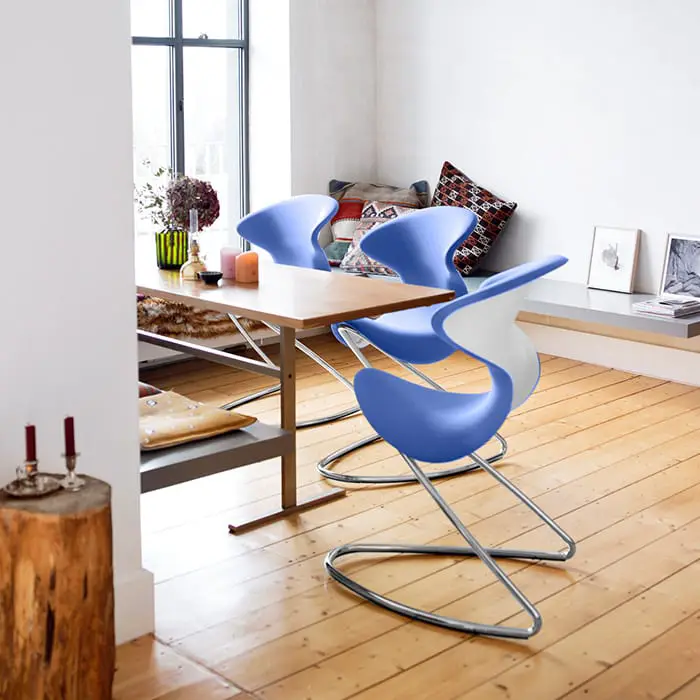 It is hard to see, but the legs contain some non skid pads to prevent furniture movement while protecting the flooring.   The blue and shape offers a great view on these contemporary sitting chairs.   Most of us would not have picked a shade of blue such as this, but it works wonderfully.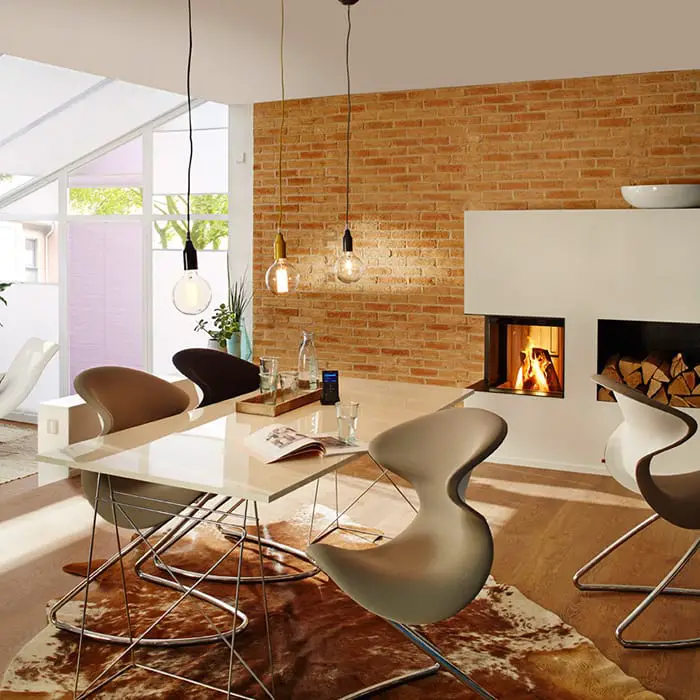 Especially relevant is the neutral gray tone pictured above as shows a more conservative look that can be put together in nearly any home.   The animal hide rug is a statement piece and the backdrop of fireplace really warms up the scene.  Further, it's great to see how the Oyo chairs can be moved around so easily giving a homeowner flexibility.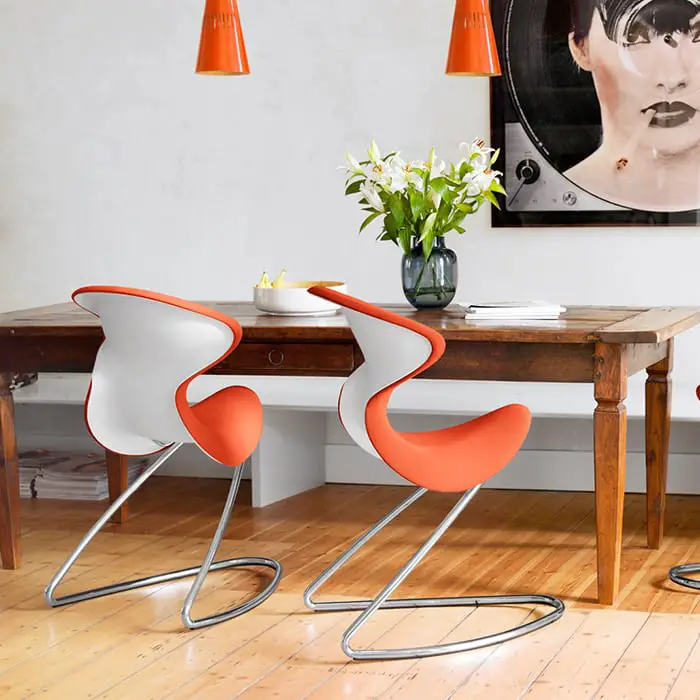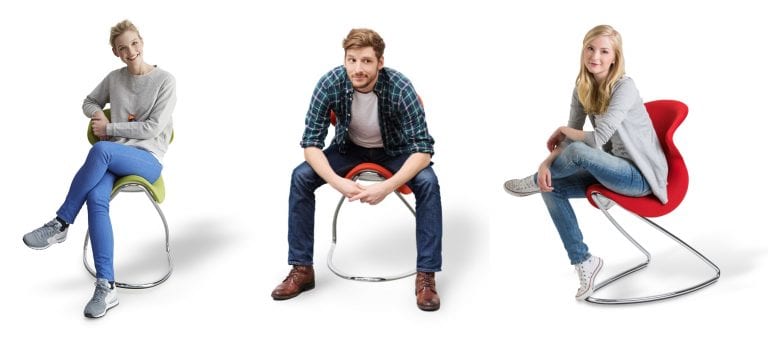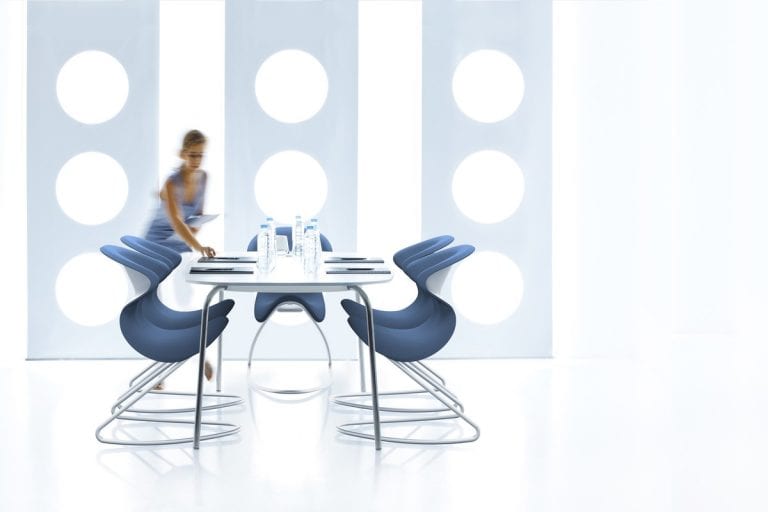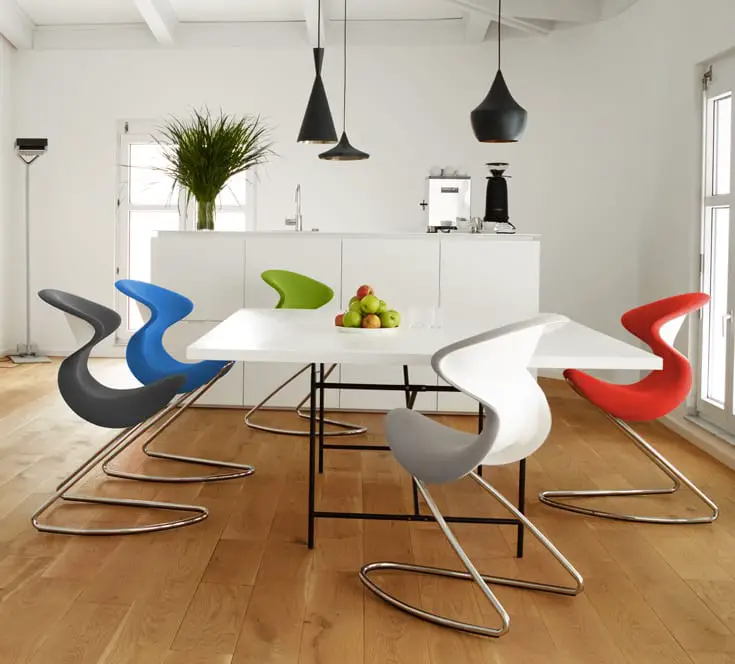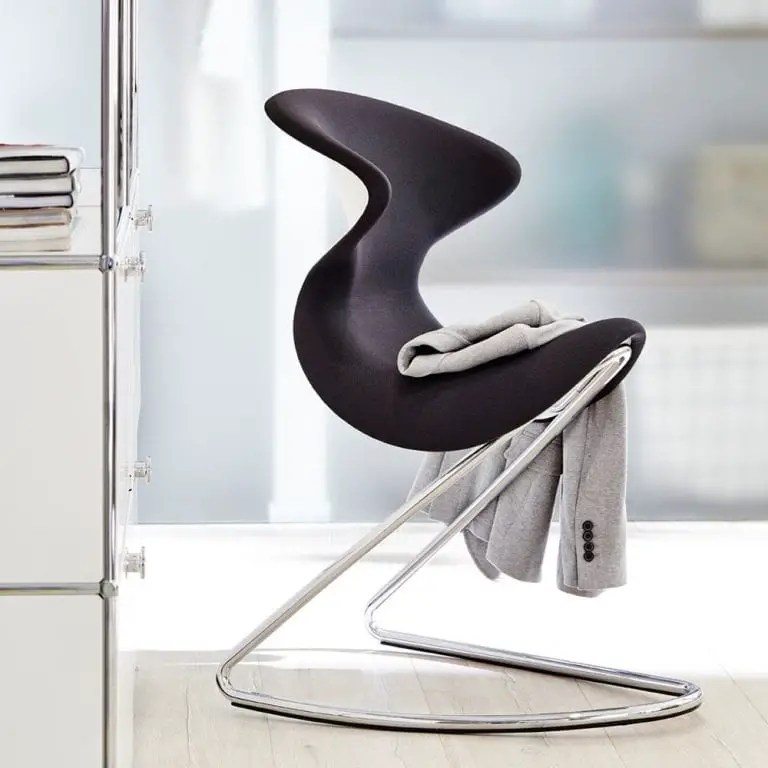 Related Articles: