When it comes to window treatments, too much or too little can simply wreck a room.  Overstated frilliness tends to undercut the beauty of everything within a space, robbing it of aesthetic validity, while threadbare panels can, by association alone, cheapen the look of a home.  Enter a timeless solution: classic roman shades.  With updated colors, textures and even widths between gatherings, Hunter Douglas has essentially cornered the market on the treatment, but a few other manufacturers are doing the tradition justice with their interpretations of the time-honored window covering.  Sublime in white against a deeply saturated wall and striking in yellow contrasting with pale blue around it, color can greatly impact the overall effect a simple shade can have on a room, elevating it from just average to unbelievably chic with the pull of a drawstring.  So let there be light; these classics let just enough of it in while keeping things cool, both literally and figuratively.
We're an affiliate
We hope you like our recommendations! Just so you know, we may collect a share of sales or other compensation from the links on this page. Thank you for using our links, it is much appreciated.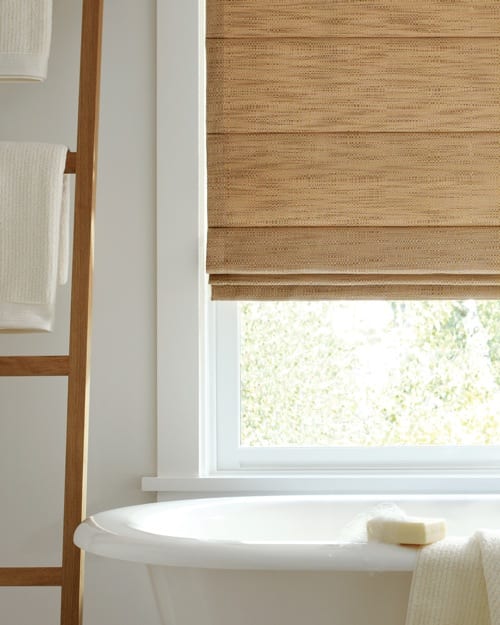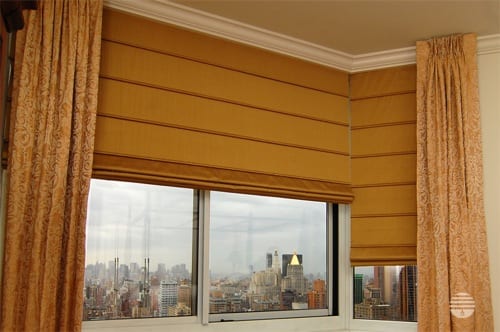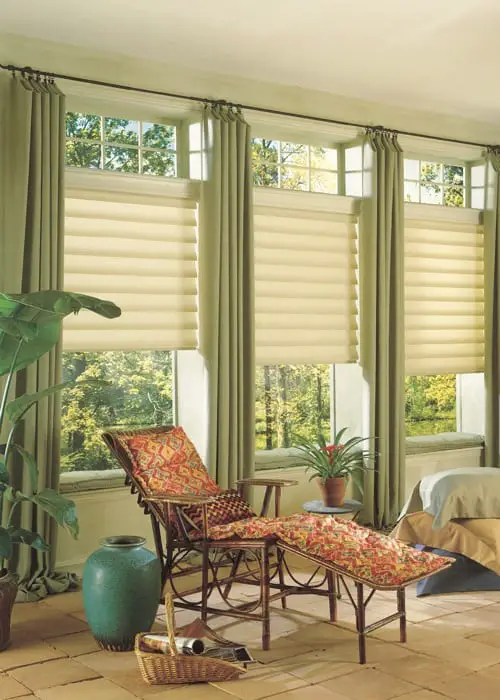 Several elements in this image roundup found at Hunter Douglas.