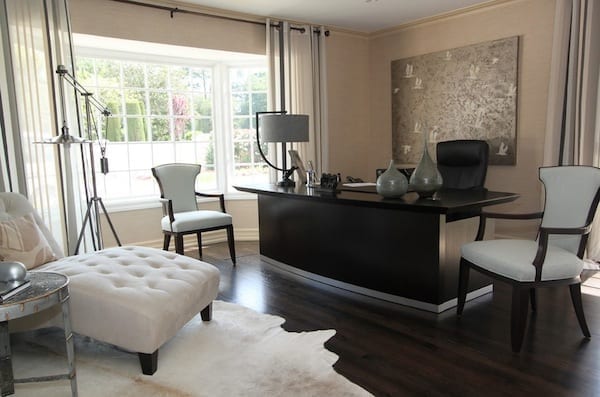 Your home office is probably the most important place of your home, especially if you run a home-based business. It is the place where you keep your business files and communicate with your clients or manager. Even if you do not own a business, it is the place where you keep your most important documents. So, giving this place a fresh update should be at the top of your New Year's to-do list.
How to Organize Your Home Office for the New Year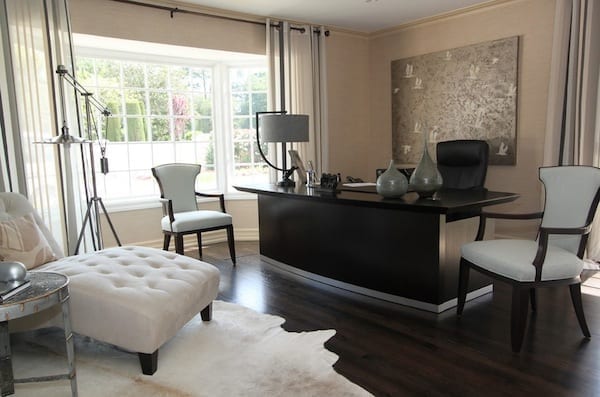 Image via: Nina sobiNina Design
Sort and organize through the paperwork
You must not like to start the New Year with all the paperwork of the entire year stacked on your desk. Sifting through these piles of papers is not an easy task but do it to shred and recycle as much as possible. Keep the receipts of only the major purchases and shred the rest. After getting rid of all the extra paperwork, you can start the organization works.
Image via: Dixon Construction
Organize papers, files, and office essentials in separate places. Consider opting for organization shelving, bins, and color coded file folders for ease of finding what is needed. A desk with built-in storage, some portable filing cabinets, a few stackable trays, and some storage boxes will be enough to make the place organized. Use labels on the boxes, cabinets, and drawers to find out things easily. Keep the items that you frequently use somewhere easily accessible.
Image via: Niche Designs
Create a comfortable and inspiring home office
A home office should be functional but it has to be comfortable too. The first step to ensure the comfort is to buy an office chair that will properly support your back, hips, knees, and ankles. Proper heating/cooling system and lighting are also necessary for an ideal workplace. Your workplace environment should be inspiring too. Otherwise, it will impede your creativity and productivity. The source of inspiration can vary from person to person. A good painting, a colorful artwork, or family pictures can inspire someone and someone else can get into the right mood while listening to good music. So, find out what really inspires you and make that arrangement in your home office.
These cleaning and organizing tasks can be done in a weekend too. Your home office is going to get a lot of traffic and needs to be productive, but also inspiring and welcoming. Use these helpful tips to organize your home office for the New Year.