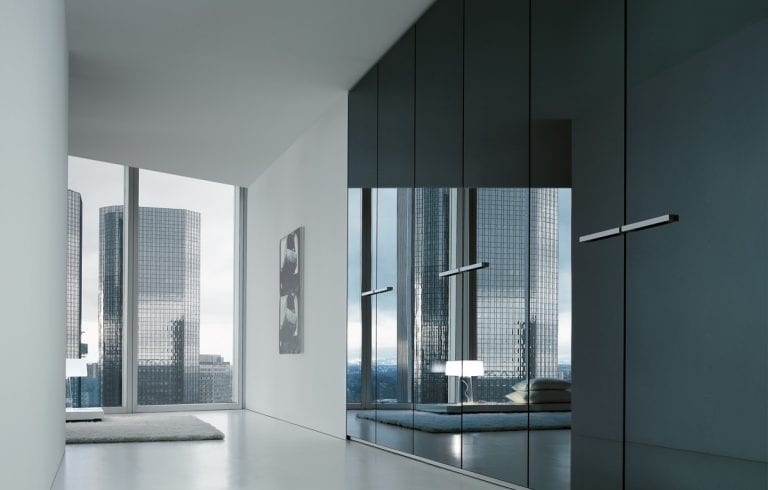 Nothing reflects the style of your bedroom like your wardrobe. It uses up a lot of space and is one of the first things people notice when they walk into your bedroom. It should not only complement the furnishings in the room, it should provide a unique design for personal storage.
The Ocean Wardrobe by Varenna Poliform is perfect for any bedroom. It improves the aesthetics of a room and fits seamlessly into the space.
The Ocean Wardrobe by Varenna Poliform is outstanding for its shiny glass front which gives spaces a roomy feel. It is large in size and brilliantly exploits light. It comes with horizontal and vertical handles which enable it to open effortlessly. Its inner sections are specially made for storing and hanging clothes.
Shelves and drawers add to its unmatched functionality. Ocean has a neutral hue which makes it a perfect fit for different bedroom themes. It blends in with contemporary minimalist décor and makes a great statement in dark bedrooms. It beautifies rooms without taking up valuable space.
Do you have difficulty finding the perfect thing to wear every morning? It's time you replaced your old wardrobe with a more structured one like the Ocean Wardrobe. With its efficient organization, finding something to put on won't be so hard. The wardrobe has been designed with modern homes in mind and is amazingly spacious. It will give your bedroom a bright and airy feel.
When did you last take a good look at your wardrobe?