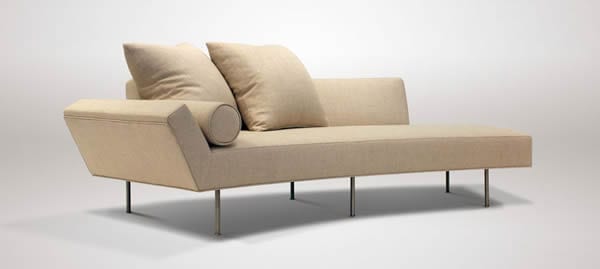 Cove Sofa by Vioski
A sofa and chaise lounge combined into one for superior comfort and sleek style.  That's the inspiration behind Vioski's elegant Cove sofa.
The simple, visually lightweight design gives the sofa a contemporary look without adding unnecessary bulk or weight to the overall harmony of your living room design.  Two rows of three cylindrical legs gracefully support the curved sofa.
The frame is made with only one arm and fully upholstered, forming a smooth 'L' shape as the foundation of the design.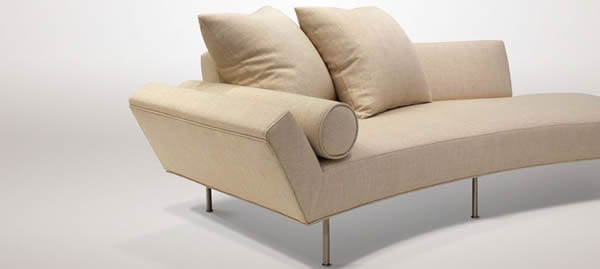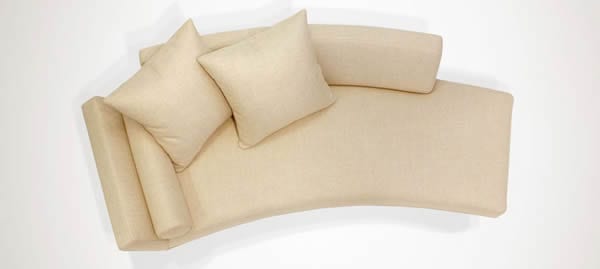 With the addition of the partial backrest, the Cove sofa by Vioski furniture designs easily fluctuates between a regular couch for sitting upright with guests to a lounging spot when you want to relax.
For extra support and comfort, the Cove sofa includes a long rolled bolster and a pair of square throw pillows.  The added shapes of the pillows enhance the otherwise-low profile of the couch, and you can position them to maximize your relaxation.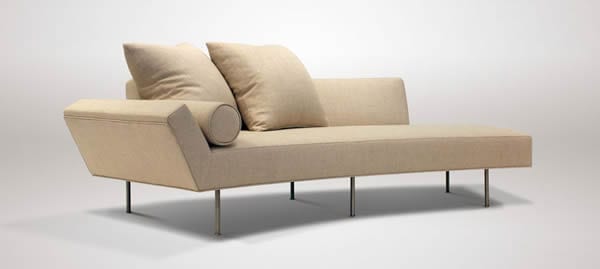 The simplicity and flexibility of the dual-purpose Cove couch make it a versatile addition almost anywhere in your home, from a bedroom sitting area to a living room staple.
No matter where you use it, the Cove will be the best seat in the house for comfort and the classic chic element in your design.  So grab your favorite book, the television remote, or a few of your closest friends and relax knowing that the gentle curves and sharp tailoring of the Cove ensure that you look good in the process.
How will you unwind with the Cove Sofa by Vioski?