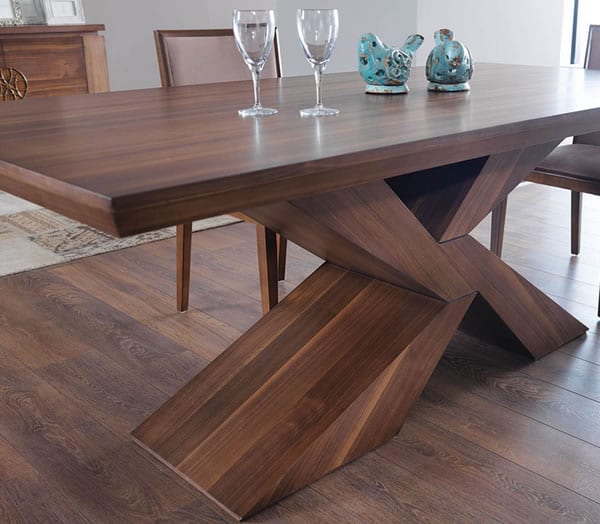 The beauty in nature is undisputed; the great, ancient forests of the world always inspire awe and wonder.  When it comes to bringing nature into your home, you may not be able to have your own giant California redwood in the living room, but you can have the next closest thing.  The Eyfel dining room collection from N Design is created around the simple concept of letting the natural beauty of wood shine for all to enjoy.  The dining room table is the real focal point, with a thick, geometric base composed of balanced angles forming an 'X' shape.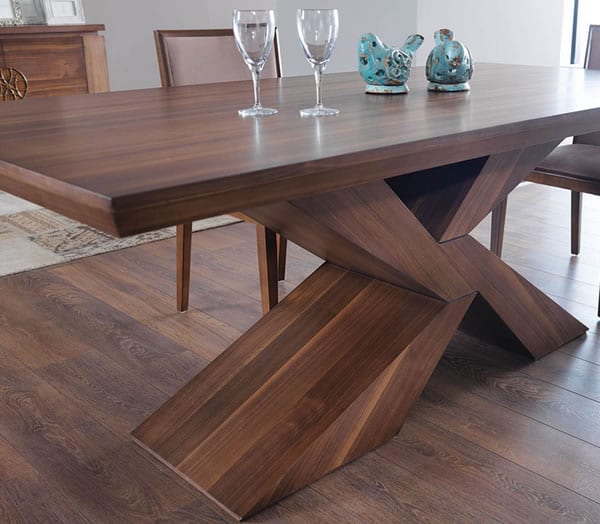 The sturdiness of a thick tree trunk immediately comes to mind in the Eyfel Dining Room Collection by N Design.  The thick plank top is perfect for large gatherings with lots of food and fun. To compliment rather than compete with the impressive table, the simple upholstered chairs are open and light so they don't obstruct the view of the table base.  The sideboard and cupboard also use wooden features for style, with tapered legs and an intricate scrolling motif on the large door pulls.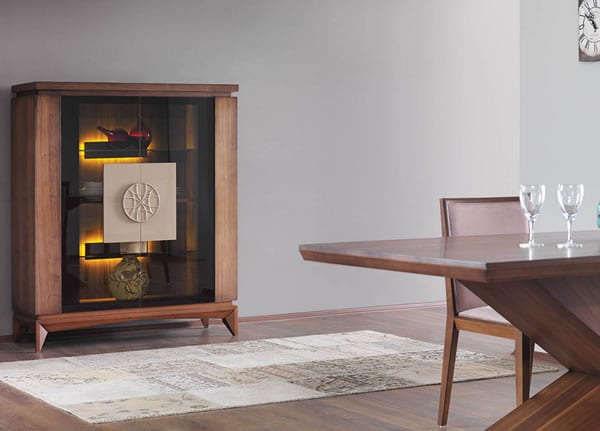 The sideboard goes even further, and adds practicality with ample storage space for dishes and other dining utensils.  The glass-front cupboard is lit from the inside with a soft glow for displaying your favorite items.  The natural beauty of the Eyfel dining room has the same understated majesty of the great outdoors.  It is a laid-back and causal set with a completely modern and clean style.  Are you ready to bring the outdoors into your dining room?