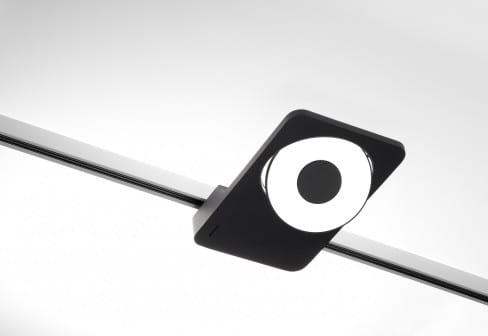 Spock Track
The importance of sleek design, technology high performance and eco-friendly systems has lead to an array of products competing for uniqueness and style. Many top brands are opting for alternatives for home appliances.
Start-ups are being born every day with awe-inspiring ideas for all kinds of likes and needs. And even non-needs in some cases. But the balance between perfect lighting and stylish design is not always easy to achieve. In fact, it takes years of research.
The Spock Trak
Bram Couvreur and Bjorn De Vos – Couvreur.Devos design duo – combined technology and design to offer a unique composition and excellence in performance all at once. Meet the Spock Track: a wall or ceiling-mounted LED lighting modular system.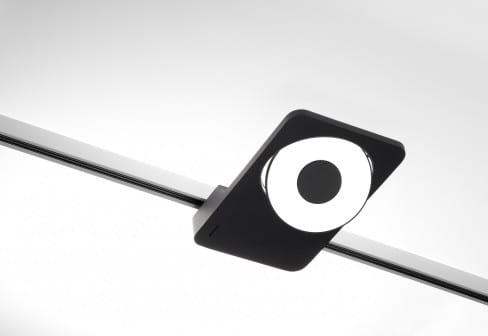 Although some of us might not know exactly the main advantages of LED lighting, they include features such as energy efficiency, long lifetime, no warm-up period, excellent color rendering, eco-friendliness and brightness and color control to name a few.
But there is always a downside to it all. Installation of LED lighting systems are quite expensive compared to halogen bulbs. However – and here is the upside of the downside – the compensation for the use of LEDs comes in about a year or so, as they last 10,000 hours and even more, compared to the 1,000-hour lifetime of halogen bulbs.
But the Spock Track goes even further than that: the disk design is not intended to look just elegant. Its large surface allows for optimum cooling of the LEDs, dimming when exceeding a certain temperature and therefore ensuring durability and a long life of up to 50,000 hours. Now that's what I call innovation technology with a twist of energy efficiency.
That all been said, accomplishing efficiency does not compromise the design. Judging by the photos this is completely true. Opting for a clean minimal design is always the best option when you're looking for elegance and ageless creation.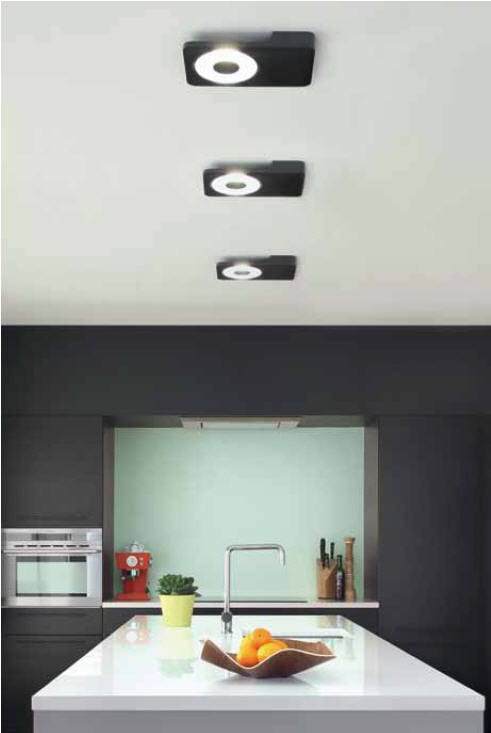 So now lets talk about the basics. The Spock Track's round-shaped rotating LED housing – containing 16 high-quality Cree LEDs – is integrated into a minimalist chrome-plated ring hinge, offering flawless lighting with its two different beam angles: 32º or 56º.
Individual Spocks can be installed on the wall or the ceiling, with or without track, offering various options depending on the environment's needs. The base of the fitting comes in black or white and, in spite of its thinness, it can be installed close to the surface and still conceal all the unwanted elements from the eye of the spectator. A clean look.  That's what I would say.
And last, but definitely not least, it was of extreme importance for the developers that the light disc offered the highest safety class quality, protecting the eye from damage even during lengthy exposures.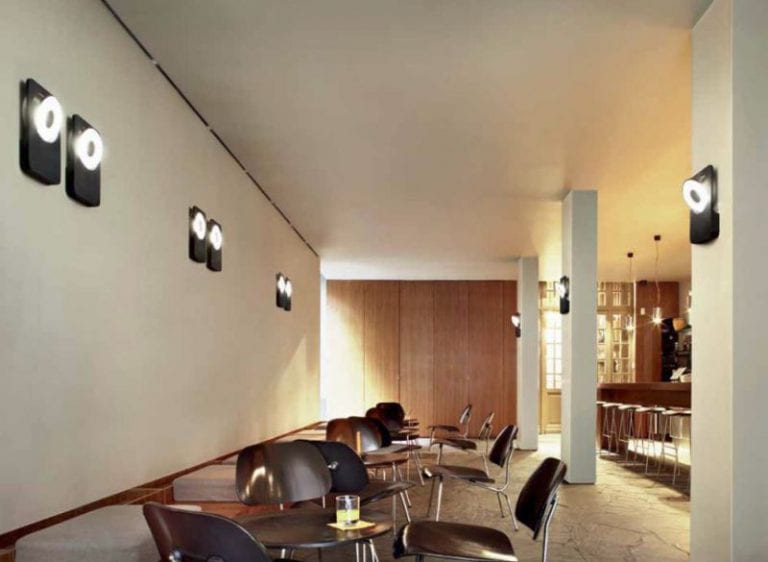 You can learn even more from the experts and innovators of this revolutionary, yet simple-looking LED system at Supermodular.com. Ceiling or wall.  Black or white.  Warm or cool.  Medium or flood.  What will be your combination?
"Technology changes our lifestyle.  Design changes our perspective." – Me
All photos via: dmLights.de
Image
Title
Price
Prime
Buy
6 inch Ultra-Thin Led Recessed Lights 5000K Daylight Dimmable Ceiling Light Downlight with Junction Box 12.5W 850 lm ETL and Energy Star Certified 6 Pack

Prime

Eligible

Take a Look
Ensenior 12 Pack 6 Inch Ultra-Thin LED Recessed Ceiling Light with Junction Box, 5000K Daylight, 12W 110W Eqv, Dimmable Can-Killer Downlight, 1050LM High Brightness - ETL and Energy Star Certified

Prime

Eligible

Take a Look
AVANLO Super Slim 0.6 Inch Thickness 12 Inch LED Ceiling Light Fixture, 120V 5000K 1680lm 24W (150W Equivalent), Dimmable, Square, for 3.5-4'' Junction Box, 5-6'' Housing & Surface Mount. 1 Pack

Prime

Eligible

Take a Look
Youtob LED Flush Mount Ceiling Light, 15W 100 Watt Equivalent, 1200lm Brushed Silver Round Lighting Fixture for Closets, Kitchens, Stairwells, Basements, Bedrooms, Washrooms (Cool White 4000K)

Prime

Eligible

Take a Look
TORCHSTAR 12W Recessed Lights 6 Inch with Junction Box, Dimmable Ultra Thin LED Downlight, 100W Eqv, ETL & Energy Star Listed, 5000K Daylight, 5 Years Warranty, Pack of 6

Prime

Eligible

Take a Look
Modern Wall Sconce 12W, Set of 2 LED Wall Lamp Cool White, Acrylic Material Hardwired Wall Mounted Wall Lights

Prime

Eligible

Take a Look
HONWELL Track Lighting LED Spotlights with 3 Rotatable Lights Heads, Under Cabinet Counter Lighting Plug in Accent Lights Remote Controlled Ceiling Track Lights for Wall Picture Artwork Display

Prime

Eligible

Take a Look
Led Vanity Mirror Lights, Hollywood Style Vanity Make Up Light, 10ft Ultra Bright White LED, Dimmable Touch Control Lights Strip, for Makeup Vanity Table & Bathroom Mirror, Mirror Not Included

Prime

Eligible

Take a Look
14in. Bronze Gooseneck Barn Light LED Fixture for Indoor/Outdoor Use - Photocell Included - Swivel Head - 42W - 3800lm - Energy Star Rated - ETL Listed - Sign Lighting - 3000K (Warm White)

Prime

Eligible

Take a Look
LED Wall Sconces Set of 2, Sconce Wall Lighting 9W 3000K Warm White Modern Wall Sconce for Stairway Bedroom Hallway Bathroom Porch Living Room Hotel (2 Pack)

Prime

Eligible

Take a Look
Product prices and availability are accurate as of the date/time indicated and are subject to change. Any price and availability information displayed on [relevant Amazon Site(s), as applicable] at the time of purchase will apply to the purchase of this product.
Prices pulled from the Amazon Product Advertising API on: