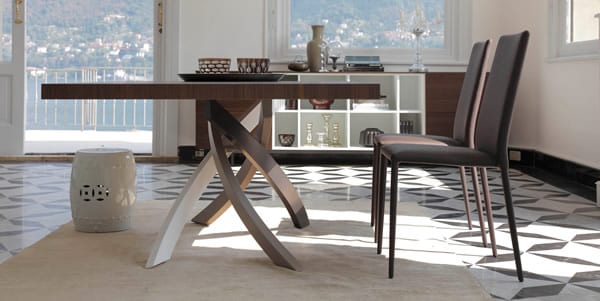 You don't have to redecorate your entire home to give it a fresh, updated look. One of the ways you can bring fresh style into your home is by getting the Artistico Table by Bontempi. Sleek, stylish, and functional, this piece creates a perfect focal point. It is an elegant contemporary table that comes with a glass or wooden top and a curved metal frame. Artistico is a table that would look good in your dining room or sunroom. Thanks to its generous size, it is perfect for large families or those who like to entertain. Picture yourself seated at this dining set enjoying a tasty meal with your family or friends. What could be better than that?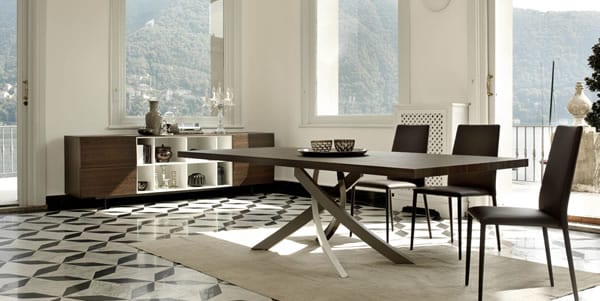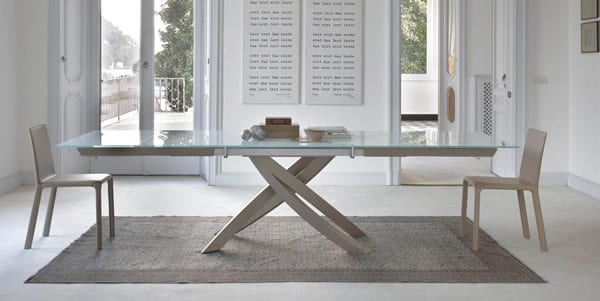 The Artistico Table by Bontempi is all about creativity, taste, and modern design. Its fixed top comes in elm veneer or Spessart oak veneer. The glass top comes in superb finishes such as transparent extra-clear glass, matt anti-scratch lacquered glass, and lacquered gloss glass. The table's frame comes in a variety of colors such as white, anthracite, dark brown, sand, and mud. It also comes in two color combinations; multicolor young (a mixture of red, white, blue, and yellow), or multicolor elegant (a mixture of sand, white, dark brown, and mud).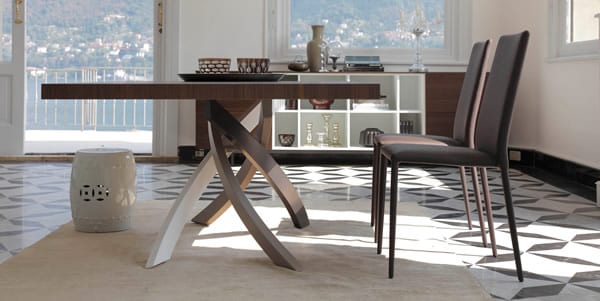 Choose it with a colorful frame and give your dining room or sunroom a lovely dash of color. This piece is just what modern furniture should be – clean, stylish, and appealing to the eye. It will bring an element of fun into your home.
What style of table legs and top do you prefer in your Artistico table?