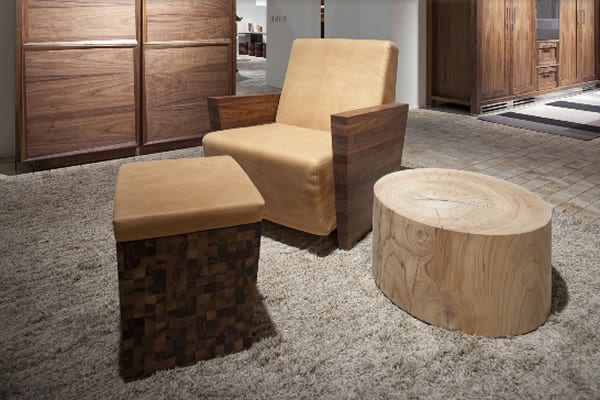 Designers Davide and Maurizio Riva bring a rustic sense of elegance with their new Lord chair for Riva 1920.  Like all of their designs, this chair is firmly rooted in simplicity with an emphasis on detail and grace.  Combining the look and feel of your preferred oiled solid wood (walnut, oak, maple, or cherry) with leather upholstery, the hardy, masculine materials are balanced by the clean and lightweight lines.  Enhanced by the horizontal grain of the rich wood, the tapered arms of the chair have an edgy feel.  The cubed leather seat complements the geometric shape, as does the wood and leather storage ottoman.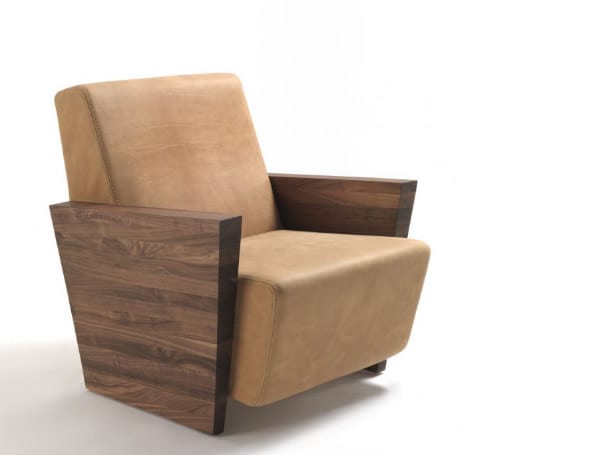 Not only is the Lord chair stylish, but its design is carefully engineered to be ergonomic as well.  That very comfort will keep you coming back to this chair, made to be a truly functional piece in your home.  The Lord chair's relaxed, inviting look create a casual sense of home in any room, bringing a touch of warmth and personality with its rich textures and modern form.  This chair is certainly a hallmark of the Riva design team's sense of style: natural materials united with organic forms.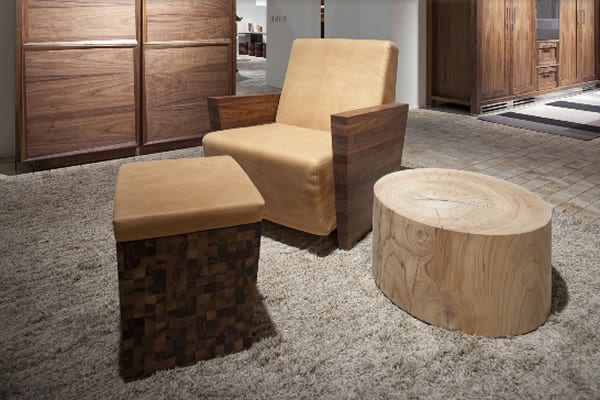 Nothing about the Lord chair feels manufactured or forced; it simply exists to serve its purpose as a comfortable piece of furniture that makes your room feel like home. Whether you are outfitting a rustic retreat in the mountains, or you want a modern and natural feel to your interiors, look the the Lord chair for comfort and sophistication.
Can't you see yourself lounging in the Lord chair?