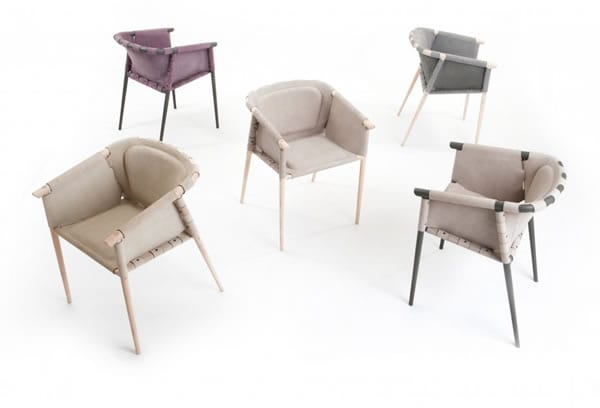 The Cargo chair's distinct purpose was created by the innovative mind of Benjamin Hubert, who takes pride in challenging traditional stereotypes and roles in the form and function of furniture.  For this piece, Hubert plays with raw materials, choosing unexpected fabrics and detailing to end up with a chair that looks vastly different from what you expect of natural wood and suede used in car design.  Rather than a rustic sort of workmanlike industrial style, the Cargo Chair has a surprisingly chic appeal that explains Hubert's intention as a designer to challenge our perceptions on how furniture "should" look.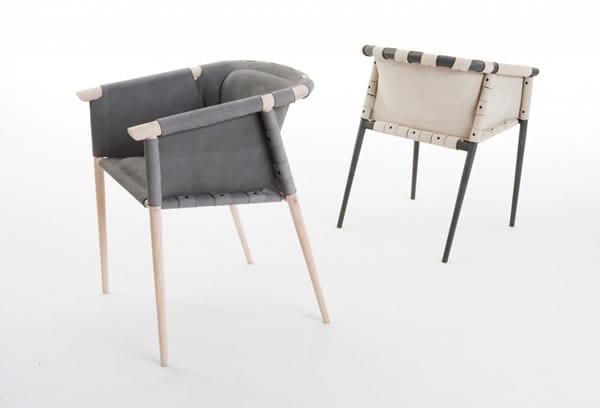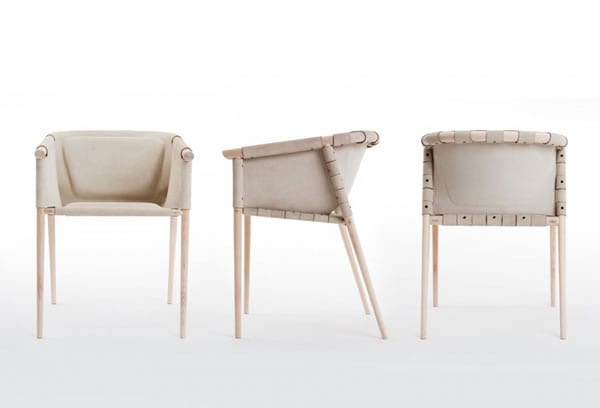 The Cargo Chair by De La Espada is at first thought a surprising choice for an upscale, formal living or dining room.  Its materials are unorthodox and industrial in a setting usually reserved for linens and silks.  The suede-paneled seats are hand crafted and attached to a natural light-colored ash frame with metal hardware.  The long, slender legs give the design the elongated proportions of a runway supermodel and a weightlessness that invites closer inspection.  The craftsmen at De La Espada build each chair for the Hubert name with the same precision of automotive design.  Though these materials might almost look recycled in the wrong hands, the Cargo has a polish that holds its own even in more formal settings as a dining chair or an accent occasional piece.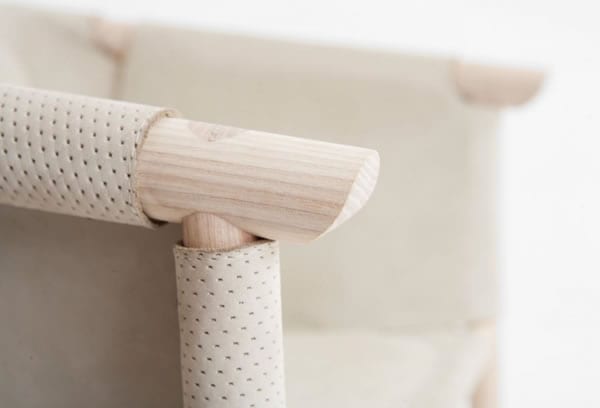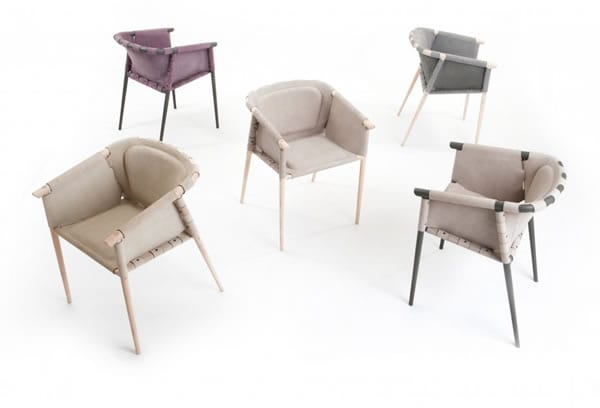 The Cargo Chair will start conversations when your guests are drawn to a closer inspection; after all, aren't you surprised to see how elegant Hubert's design can be?