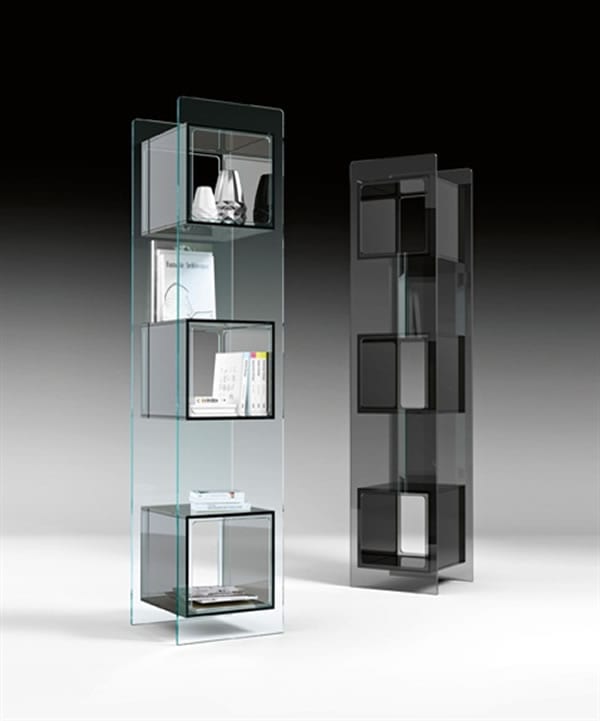 Are you looking for a functional cabinet that is also stylish? If you answered yes, get the Magique Totem from Fiam. This glass cabinet gives you the chance to show off as you protect your favorite collection or glassware. While cabinets are very useful in most homes, most people have unappealing ones they'd rather hide away from their guests. With the Magique Totem, dull cabinets are a thing of the past. This glass cabinet gives your furnishings a voice and will perk up the dullest of rooms.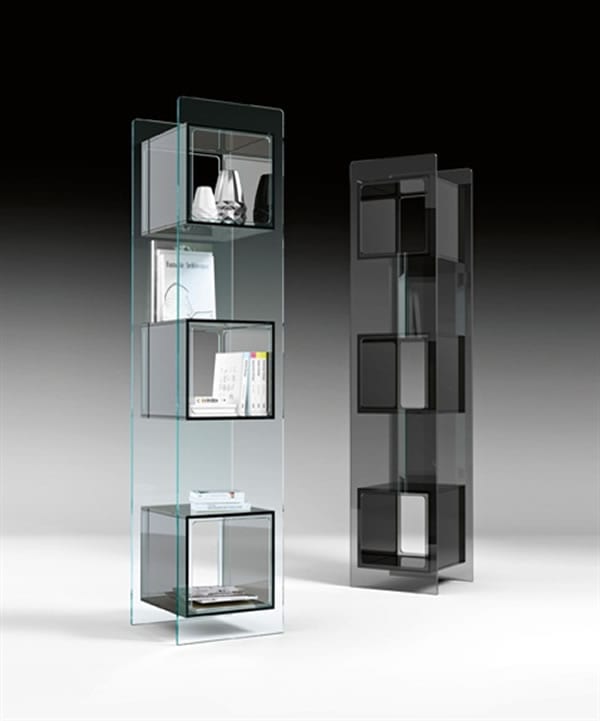 If you are an art enthusiast, use the cabinet to showcase your collection but opt for a monochromatic display if you're going for a chic effect. While the Magique Totem cabinet is open, it has cubes which help keep things away from reach. The container cubes are made in thick 10mm bonded glass and are available in three finishes; clear, smoked glass and white. The cubes blend beautifully with the clear glass exterior to give the cabinet an unparalleled look.
This cabinet features an intersection of clear glazed surfaces and volumes accessible from all four sides. When filled with everyday objects, it comes to life displaying a pleasant play of light, color, and reflections. The Magique Totem cabinet from Fiam presents a thoughtful and artistic arrangement of items and will draw every person that comes into your home. If you want to draw the oohs and aahs from your guests, get the Magique Totem from Fiam.
Where would you place the modern Magique Totem cabinet in your home?