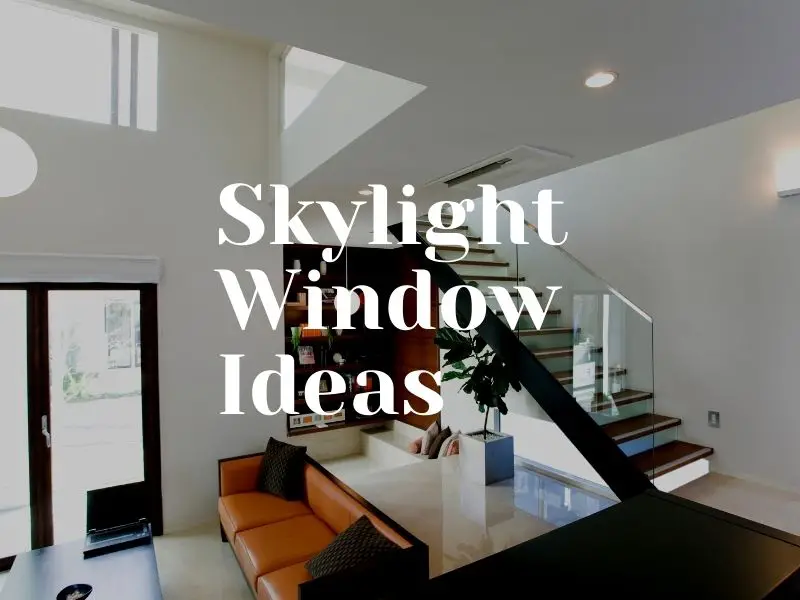 Using Skylight Windows In Your Home
Ever wonder how photographers get such beautiful shots of their rooms or patios? The best images of the perfect bedroom or home office are often shown with huge bursts of light shining in and highlighting equally stunning décor.
The secret to these beautiful images is a plentiful light source. So why not aspire to have a room with a large window? Let the light in and create the illusion of added space and endless views. There are many rooms to feature a velux skylight.
There are also many designs of skylight windows to choose from. Sunlight is proven to put you in a better mood and it can save money on electricity by simply harnessing all the natural light.
Installing a skylight roof has become a popular option among homeowners who want to save on their power costs and enhance the aesthetics of their homes. With new technology, there are now several design options and features that are being offered. They can easily enhance a room and bring in a lot of extra light plus turn a room into something very special.
These roof lights are just one of several home design options that you can incorporate in order to save on energy consumption. This falls under what is now called "eco-friendly" design, which is becoming more popular because of the high cost of power.
A skylight roof allows natural light to enter a room, making it unnecessary to use artificial lighting. Some innovative companies can provide built-in blinds, with remote control opening and closing.
Choosing The Right Skylight
Skylight Blinds
When you have windows in your home or office, you may lack the privacy you're seeking when you spend time in the setting. The clear glass can allow too much light to come through, making the space too warm.
These are lightweight with excellent blackout properties, made with a flannel nylon block to keep out 100% of the UV rays. Ideal for keeping out the light and keeping a room cool when it is hot outside.
These are portable window blackout blind sunshades that are attached directly to the glass using suction cups ensuring a close fit that blocks light. Very easy to install and remove.
Prices pulled from the Amazon Product Advertising API on:
Product prices and availability are accurate as of the date/time indicated and are subject to change. Any price and availability information displayed on [relevant Amazon Site(s), as applicable] at the time of purchase will apply to the purchase of this product.
Kitchen with Skylights
A nice clean kitchen is a great place for a skylight.  It can even be a great place to grow indoor herbs and small vegetables.  They are sure to get enough light to grow with multiple skylights like the one in this image.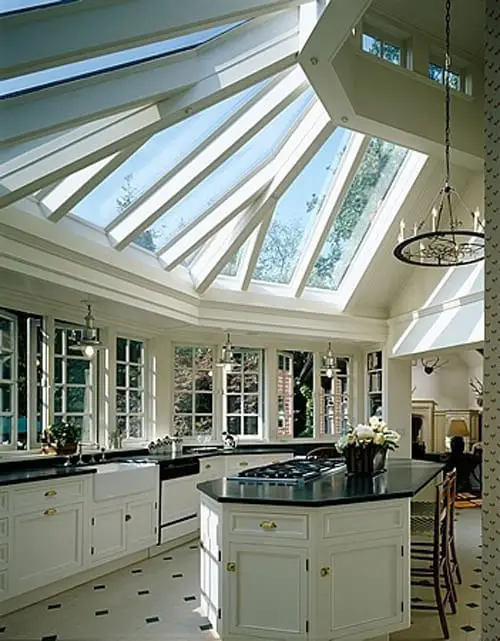 Home Office with Skylights
Be more productive when working from home with enough light to keep you awake from all angles.  These skylights are the perfect mix of shade and illumination; especially when more privacy is needed.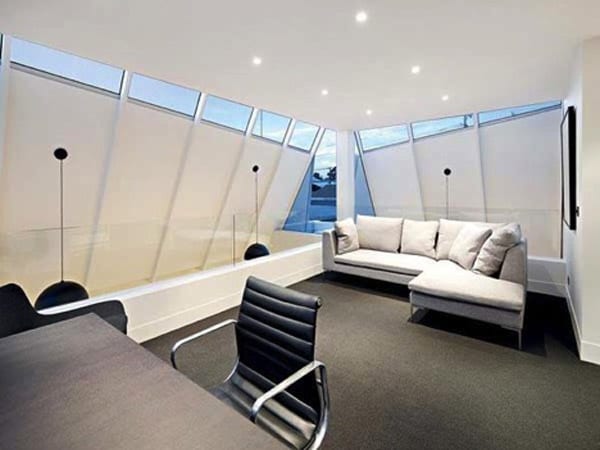 Bathroom with a Skylight
What could be more relaxing than taking a hot bath in a beautiful bright bathroom?  Or maybe you'd like to bathe under the moonlight?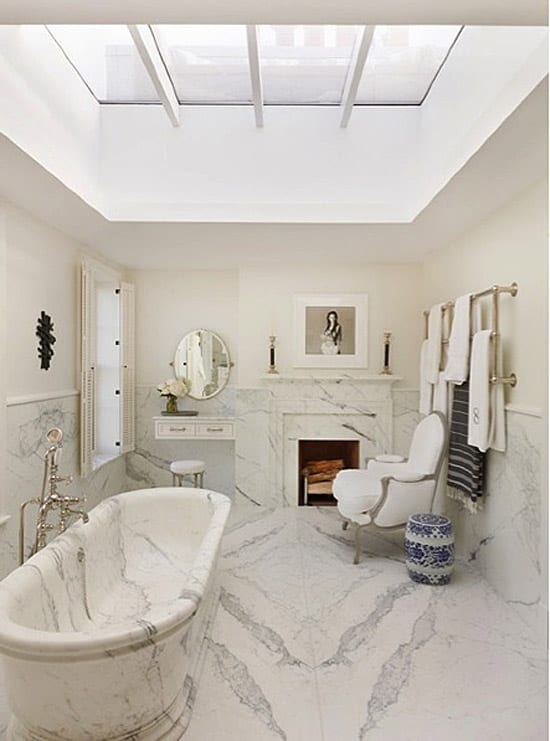 Dining Rooms with Skylights
Enjoying breakfast or lunch with a beautiful view is an invigorating way to start your day. Or enjoy a romantic evening under the stars.  The first image is a unique skylight because above the glass is another room.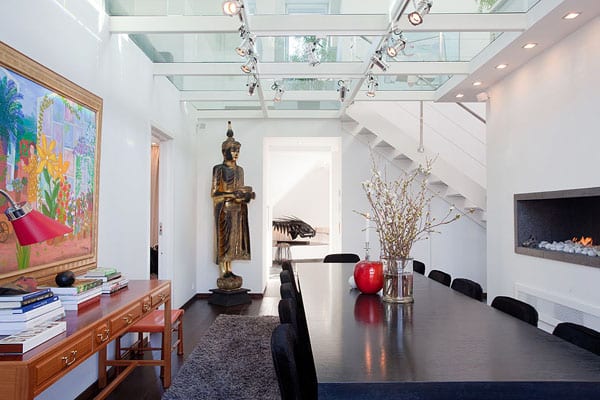 Bedrooms with Skylights
No need for an alarm clock when you can wake up with the sun.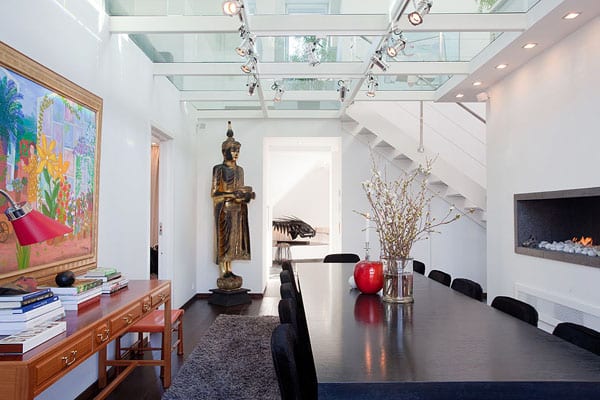 Relaxing Conservatory Skylight Windows
Enjoy a cozy nap or curl up with a book in a chair besides a natural light source. Wouldn't you love to read in this serene and relaxing space? Probably as good as it gets for the ultimate skylight window. A stunning conservatory in your own garden with magnificent views for all to enjoy. How beautiful and relaxing.
Living Rooms with Skylights
Not only do these stunning rooms feature skylights on the ceiling, but also big wide windows to let the light shine in all around you.  It really makes your décor pop.  The sliding curtains in the first picture are a great idea for when you are wanting to keep the light out during the day.