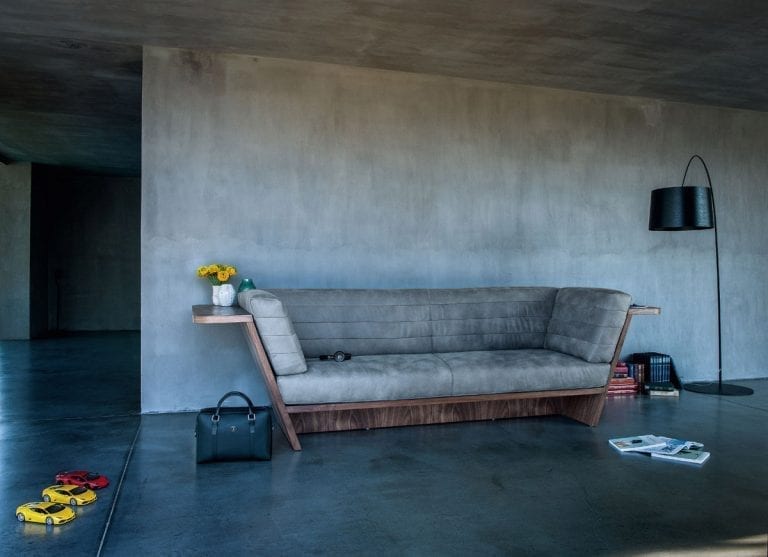 Lamborghini Meets Riva 1920 in The Dynamik Sofa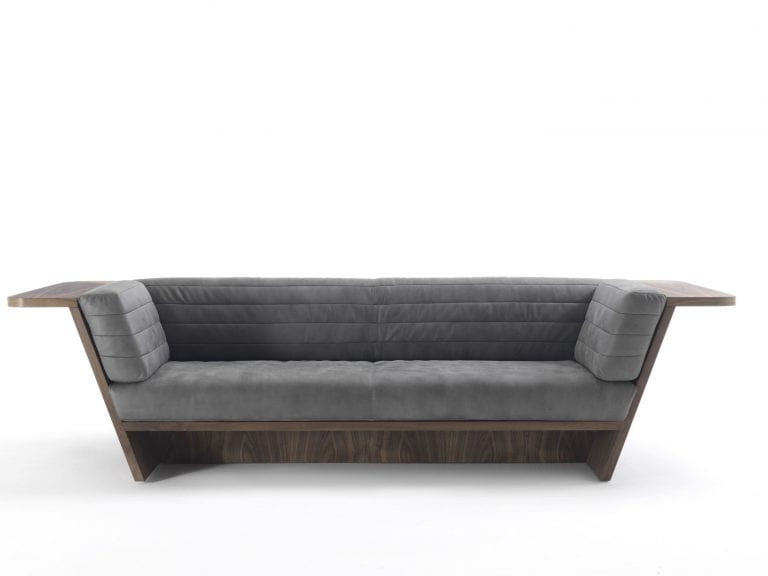 Karim Rashid presents the Dynamik sofa, a combination between high end furniture and sports cars launched by Riva 1920 in collaboration with Lamborghini Automobiles and part of the Authentic Living, a new luxury furniture collection.
A desk, a bookshelf, a chair, a dining table and the Dynamik sofa are the items contained in the collection. The furniture is manufactured using only the highest quality materials like walnut wood and buttery black leather. All pieces are signed by Karim Rashid.The designer chosen to inaugurate the encounter between the world of Riva 1920 and Lamborghini.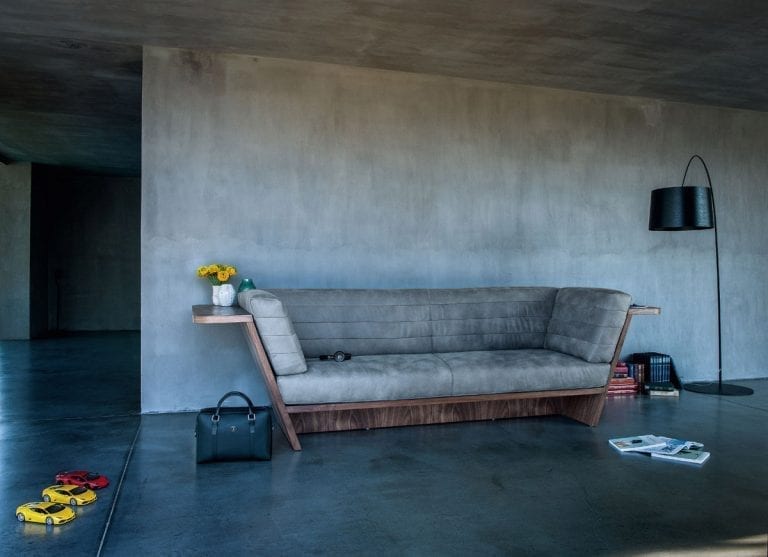 The Dynamik sofa is mainly built from a wooden shell with support shelf, running around the entire couch. The unique cushions for seat and back are characterized by visible stitching. Whether you have a racing car in your garage or not, this unique sofa is definitely a way to show your love to luxury sports cars. Lamborghini couch provides a very impressive optical and geometrical effect, the special attention given to every single detail of the piece makes it excellent and classy.
Rashid designed all the pieces as a combination between the aesthetics and philosophy of Riva 1920 and Lamborghini. Both companies share the same values and philosophies: design, innovation, cutting edge technology, emotion, attention to detail and strong heritage. So the Authentic Living collection fits them both like a glove and is pointing out sinuous curves, sharp lines and state-of-the-art technology, highlighting all the main aspects that made famous the two companies.
Over time Lamborghini's collaborations have been made only with organizations and individuals who offer outstanding quality, guarantee exclusivity and authentic products and respect the Lamborghini DNA. That proves once again the quality of Riva 1920 products and at the same time the skills of the designer in creating timeless works of art that will certainly be remembered for years to come.