Even with all the changing trends, fads and fancies that last but a fleeting moment in the life of a child, a few select characters have stood the test of time from one generation to the next and beyond.  One in particular is beloved across multiple continents, thanks to smart marketing and a failed but spirited attempt at a theme park or two far from familiar territory.  Mickey Mouse is undeniably the most famous of all cartoon characters from a long-term stance, and it only makes sense that his cute little face would eventually permeate the LED light industry along with every other market segment he's already conquered. Thanks to designer Hong Kue-Lee, that sweet, smiling mug can now be purchased on the face of a uniquely-shaped Mickey Mouse light bulb, with one of his ears acting as an LED node and screwing perfectly into a standard light socket, hanging the famed mouse's head at a slight tilt with a painted-on face and rubber features.  Available in the Yanko Design Store, the beloved children's character can act as a reading light, an overhead bulb or even hang in a series of three or four above the kiddos' bathroom vanity.  Now he can light up the little ones' faces not just figuratively, but literally too.
We're an affiliate
We hope you like our recommendations! Just so you know, we may collect a share of sales or other compensation from the links on this page. Thank you for using our links, it is much appreciated.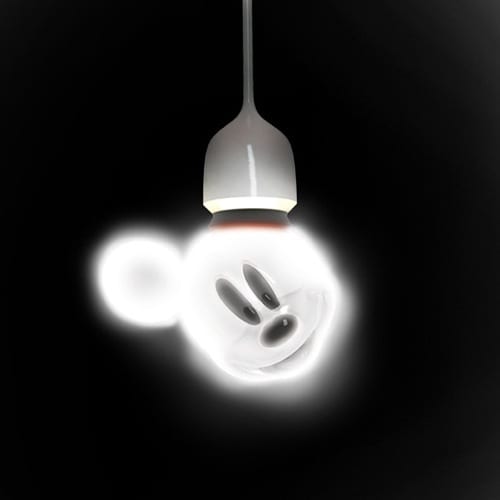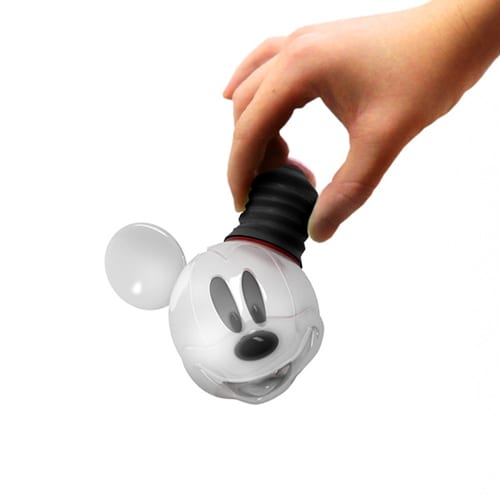 Photo credits: Yanko Design Store.