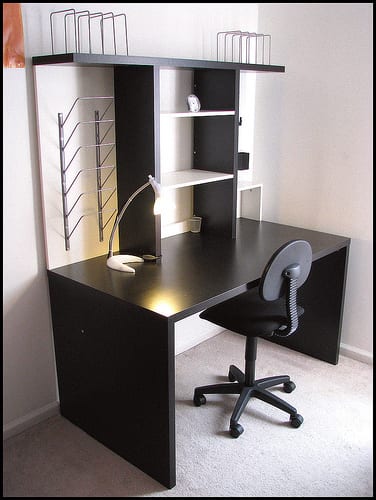 Simple Home Office Desk
Going to IKEA is like visiting a foreign land full of furniture and Swedish meatballs. On my first adventure there I was in need of a desk and didn't exactly have a huge budget. Clearly, IKEA was the right place to go for home office furniture because within minutes of entering their workspace section I found the MIKAEL desk and bought it almost instantly.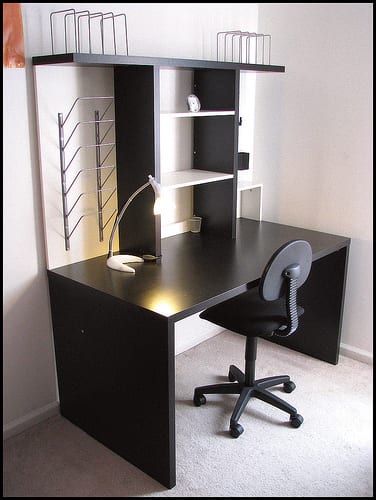 For $149 I was the proud owner of a corner desk with adjustable shelves in the center and more dividers than I could possibly use. I purchased the birch effect/white version, but they do have a black-brown/white as well.
It wasn't too difficult to construct, as the dimensions were a compact 47 1/4″w x 47 1/4″d x 65 3/8″h.
Keep in mind that with IKEA, you're getting particleboard and fiberboard products coated with acrylic paint so it's not exactly solid mahogany, but a great value nonetheless. It doesn't look like you can pick this specific desk up online, so you'll have to make a store visit, but believe me, the meatballs alone are worth the drive.