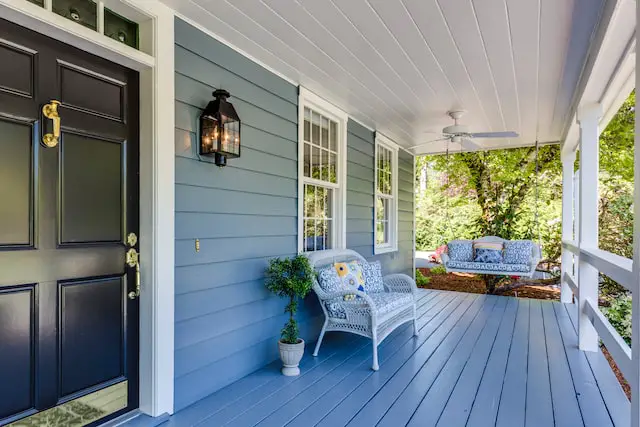 10 Winter Home Improvement Projects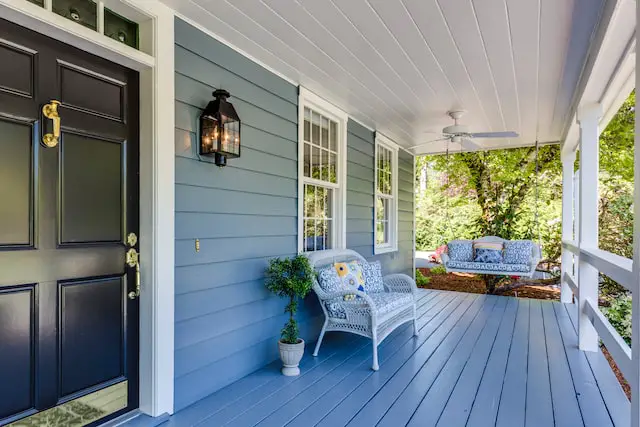 Photo by Francesca Tosolini on Unsplash
When winter comes around, most homeowners dread spending hours cleaning up after a snowstorm. They also hate spending money on heating bills during the cold months.
Fortunately, many easy home improvements will make your house warmer and cleaner in the winter. These simple changes can save you hundreds of dollars every year!
I'll walk you through my top 10 ideas for winter home renovations that will save you money and make your house feel warm and cozy in the winter.
December is officially here, and winter is just around the corner. Naturally, our minds are tuned in to enjoying the festivities instead of busting out the toolbox for a bit of DIY. However, winter is often the best time of year to tackle particular home renovations, especially if you're thinking ahead to the following summer.
With the weather outside being cold, people spend more time indoors, and it might as well be used for something productive. If you're looking for inspiration for a project to get stuck into this winter, look no further than the ten ideas below.
Outdoor Shelter
Getting outside and soaking in the sunshine is beneficial no matter what time of year it is, but it's a little chilly during the winter months. Therefore, you can build a garden shelter so you can get your dose of daylight regardless of the weather. If you've got the space, the best idea is to explore awnings for porch options. A porch is a great place to start, as it is something you can use all year round. And in today's climate, anything that helps to keep the house warm and gives options to store items that you need daily that do not need to be in the place is a great way to add quality and value to your home.
Dying Tree Removal
There's nothing worse than having a dying tree in your garden ruining your aesthetic. Removing a dead tree in the winter will save you money, especially in February or March. This time of year, these businesses are quieter, which means more availability and lower prices to draw in customers.
Prep Lawn for Spring
When spring rolls around, the last thing you want to do is days' worth of gardening because of neglect during the winter. If you cut the grass before the freezing weather comes in, you'll find that it grows at a slower rate over winter. When grass grows tall over winter, it's more likely to attract mice and other pests in search of warmth.
Cutting the grass is only part of the project. It would be best if you put effort into clearing objects off the grass. Leaving items on the ground, including toys, tools, logs, and furniture, especially when it snows, will more likely lead to unsightly dead patches of grass.
Sealing the Cracks
Your home's doors, windows, walls, vents, and other openings act like an envelope, releasing air and making heating your home feel like a mission. Get to work sealing all the cracks this winter to make life easier and spend less on energy bills. According to Energystar.gov, filling gaps around your windows, doors, attic, and foundation will reduce airflow by 25%.
Sealing cracks in your home means less spending on energy, which is a sought-after perk for any young buyer. Millennials dominate the housing market in search of greener living. If you're planning to sell your home, why not push your house into a greener space this winter?
Change Smoke Detector Batteries
A fire alarm can be the difference between life and death if a fire breaks out, which is more likely during winter because of Christmas lights and additional candles. If your alarm uses 9-volt or AA batteries, you should be changing them in the winter. If you struggle to keep on top of this task, you should take heed of this "change the clocks, change the batteries" initiative from NFPA (National Fire Protection Agency) and local departments.
Heating System Maintenance
With the desire to stay warm during the winter, your heating deserves attention. You should carefully monitor water levels to ensure they don't drop too low, as this would impair your system. However, it would be best to avoid high pressure because this can lead to unnecessary leaks.
If you've got an HVAC system, you must swap the filters every three months. However, in some cases, including if you have pets, smoke, have a large family, use a fireplace, or anyone has allergies, you'll need to change them monthly.
Home Insulation
If you don't have adequate home insulation, you'll pay a fortune in energy bills, and heat will struggle to regulate. When choosing an insulation material, you need to look at the R-value. Typically, the higher the value, the more effective the insulation. If you need help with this, any professional will point you in the right direction.
Get the Paint Out
As you're inside anyway, why not get the paint out and refresh your property with a fresh coat of paint? With the winter season approaching and the colder months now upon us, the beginning of winter is the perfect time to do a winter home improvement project. Simply picking a different color for a room can give it a new lease of life.
Cabinet Hardware Replacements
Cabinets are relatively easy to keep looking fresh, but you may need to upgrade the hardware now and again. You can easily buy bulk hardware, including handles and locksets, from Amazon.com. This is a slow-burn project you can spread out over the winter. When spring comes around, your cabinets will look good as new.
While you're busy upgrading the cabinets, you may as well combine it with a painting project. Alternatively, you can change the color of your cabinets by using vinyl stickers, which look great if appropriately applied and will save your cabinets from being damaged.
LED Lighting
LED bulbs will be the industry standard in 2022, and they're proven to consume 75% less energy, which is good news in today's economy. Additionally, LEDs are higher quality bulbs, meaning every room will feel much brighter. However, when taking real estate photos, LED bulbs may distort your home's color when handling real estate photos.
If you're pushing towards an energy-efficient home and considering LEDs, you may as well install intelligent bulbs, which are readily available and affordable. Controlling your lights from your mobile phone will save you electricity, especially if you set the lights to turn on/off at certain times of the day, depending on the sun.
Make the most of your time indoors this winter and get your hands dirty with any of the above home improvement projects. As well as making your home feel more inviting, you'll soon warm up once you start moving.
Kitchen Renovation Ideas
Winter is coming, and that means it's time to start thinking about how you're going to renovate your kitchen. You might think you'd have plenty of time to plan and execute a major kitchen remodel during the summer months, but winter is a great time to get started.
There are several reasons why you should consider starting now instead of waiting until spring or fall. First, you'll save yourself a lot of hassle and stress if you start early. Second, you'll have a head start on the competition. And third, you'll be able to enjoy the fruits of your labor once the weather warms up again.
So what kind of kitchen renovation ideas would you like to implement? Here are some suggestions:
Kitchen Countertops
Your kitchen counters are probably the focal point of your kitchen. But if they're old and worn down, they may not be doing their job anymore. Consider replacing your counters with granite, quartz, marble, or laminate. These materials are beautiful and durable, and they won't chip or crack easily. Plus, they come in a variety of styles and patterns, so you can find one that matches your existing décor perfectly.
Kitchen Cupboard Doors
Cabinets are important parts of any kitchen, but sometimes they can feel out of place. If you've ever wondered why there's no cabinet under your sink, it's because your cabinets were built before modern plumbing was invented. Nowadays, we have stainless steel sinks and faucet systems that require special storage space. Fortunately, you can still install new cabinets without breaking the bank. Just replace the doors with ones made of solid wood or veneer. Solid wood doors will last longer than veneered ones, which tend to warp after years of exposure to moisture.
Kitchen Backsplash
Backsplashes add beauty and style to kitchens. They're also functional, since they protect walls behind the countertop from splatters and spills. There are two types of backsplashes: tile and stone. Tile is usually cheaper than stone, but it doesn't hold up well against water. Stone is much harder to clean, but it lasts forever.
Kitchen Cabinets
Cabinets are essential components of any kitchen. However, if yours are outdated, they may not fit in with your current decor. Replacing them with new units can give your kitchen a whole new look. Choose between traditional wooden cabinets, sleek metal cabinets, or even glass-fronted cabinets. Whatever you decide, make sure you pick a style that fits your needs and tastes.
Kitchen Flooring
Flooring is just as important as cabinetry. In fact, it's arguably even more important. After all, floors are where food and beverages spill, dirt collects, and messes happen. That's why you should invest in high-quality flooring that will withstand wear and tear. Look into hardwood, vinyl, linoleum, cork, bamboo, or rubber tiles. All of these options provide excellent traction and are easy to maintain.
Conclusion
Winter home renovations aren't always fun, but they can be done successfully. With some planning and preparation, you can enjoy winter without sacrificing comfort. This article has provided several tips to help you along the way. Please use these tips to make sure your home renovation project goes smoothly.