We're an affiliate
We hope you like our recommendations! Just so you know, we may collect a share of sales or other compensation from the links on this page. Thank you for using our links, it is much appreciated.
In a world in which living spaces seem to be shrinking by the minute thanks to personal concerns about budgets and global questions about the environment and how our carbon footprint affects it, today's feature might seem a little out of place. Still, in spaces with square footage to spare, pivot doors provide a sweeping sense (quite literally) of visual interest. Not a common architectural element, these features come in various stages of flexibility; some open to a mere 45 degrees while others spin all the way around in an infinite circle, perhaps tempting a few fun-loving Will Ferrell fans here and there to indulge in an "Elf in New York City" moment from time to time. Most, but not all, rotate around a center hinge, and when presented in tandem with fellow pivot doors, a wall of glass can become a large, open window with just a few twists of the wrist. Any way you slice it, a pivot door is a conversation-worthy way to enter one interior room from another, but when presented as an exterior exit with glass in its center, it becomes a downright show-stopper.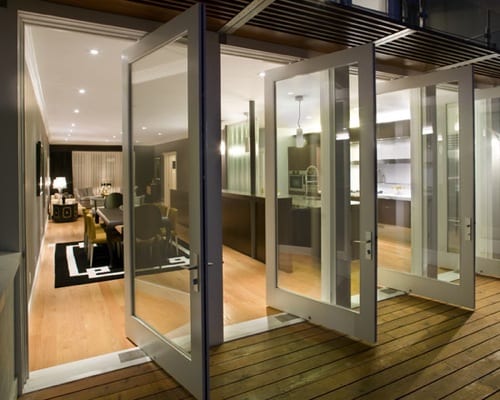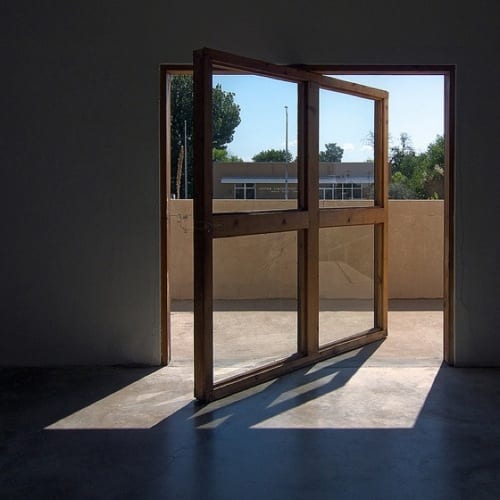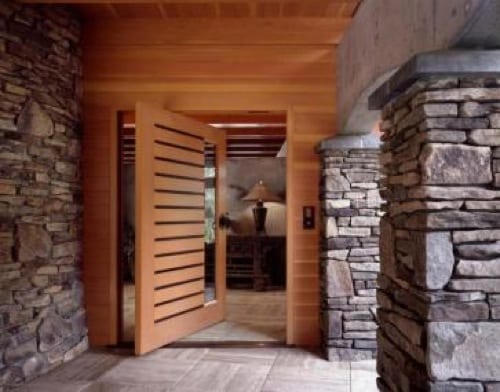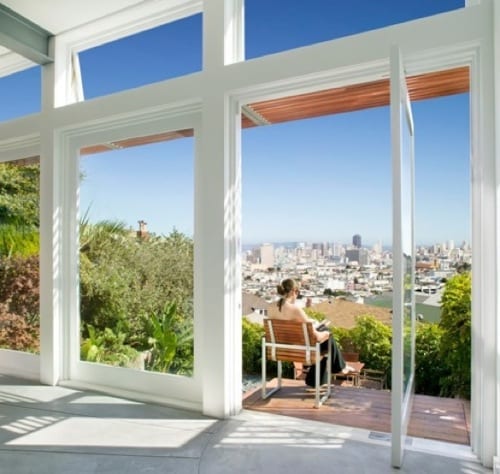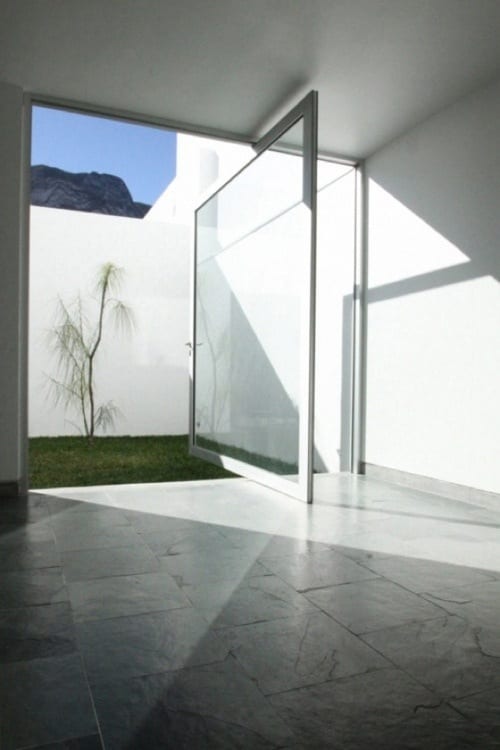 Last element in series found at Krannitz Gehl Architects.