Copper Bathtubs For Your Next Home Project
Soft, ergonomic lines define the hand hammered copper bathtub. Just like its name, it is made by hand and boasts a hammered texture. It is the perfect solution to small bathrooms as it can be placed anywhere in the room. The bathtub has a simple look that adds elegance without affecting the overall ambiance. It will create a unique environment in your bathroom and change the way you bath. Add your preferred bath filler or wall faucet for a unique look.
In a Hurry?
A Quick View of "THE" Most Popular
[amalinkspro_table id="140447″ new-window="on" nofollow="on" addtocart="off" /]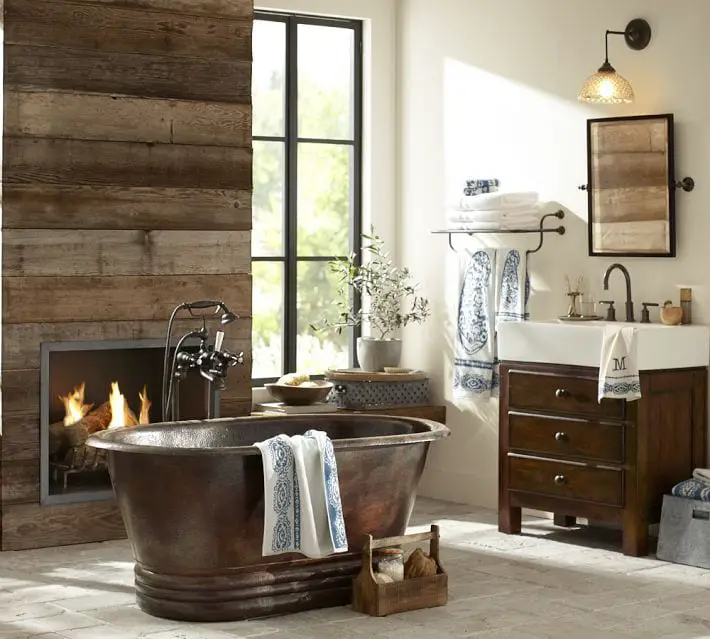 This Hand Hammered Copper Bathtub by Pottery Barn is made entirely of copper. The designers chose copper because it is resistant to corrosion and can be cast into any shape. The bathtub has a stepped base, a curbed rim, and a rustic texture that adds to its overall appeal. It will give your bathroom a traditional look and add an element of luxury. It works well with different decors and does not overwhelm other bathroom fixtures.
Bathing is not only refreshing; it calms the body and mind. It helps you to feel energized and ready to face the day ahead. In the evenings, a hot bath can help you relax and forget about the stresses of the day.
While body cleansers can help you to get rid of the dirt on your skin, a bathtub can make the experience more comfortable and make you linger long after your bath is over. If you want to feel like royalty every day, get this bathtub. It is big enough for two so you can snuggle with your loved one. You deserve a little luxury in your home; why not start with the bathroom?