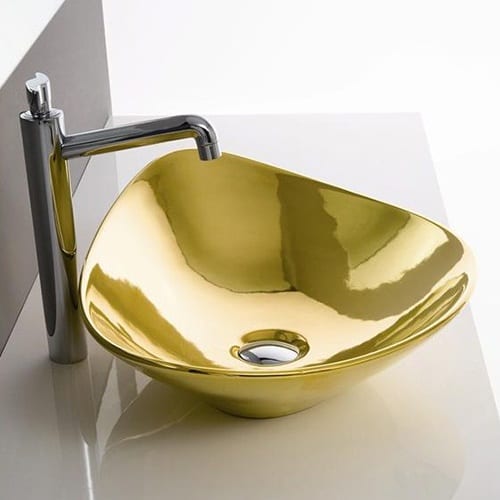 Bathroom Fixtures By Scarabeo
Scarabeo are targeting the purveyors of luxury with their new Gold Bathroom Fixtures. The collection avoids the ostentatious trap by meshing ceramics with gold and the end result is an elegant and a refined collection. The ornamental collection is a beautiful synthesis of luxury and art and is infused with contemporary aesthetics.
One can configure the collection according to their personal tastes, and the collection includes sinks,bidets, showerheads, faucets and even toilets. Those who find gold a little over the top can also opt for the understated finishes like silver and platinum.