There is perhaps nothing more romantic than the soft glow of candles mounted in the branches of an old-fashioned candelabra.  The classic elegance of the candleholder combined with the soft light transports you to another place and time full of romance and intrigue.
Now you can have that perfect moment anywhere and anytime thanks to the lighting collection from the designers at Baldi.  They believe in the power of traditional elegance, and the collection draws from the designs of old to recreate the sheer drama of gold and crystal in today's world.
From graceful candleholders to gilt lamp bases, the Baldi lighting collection is a rare gem of old-fashioned luxury in a modern world.
Stunning gold candlestick ideas
[amalinkspro_table id="136732″ new-window="on" nofollow="on" addtocart="off" /]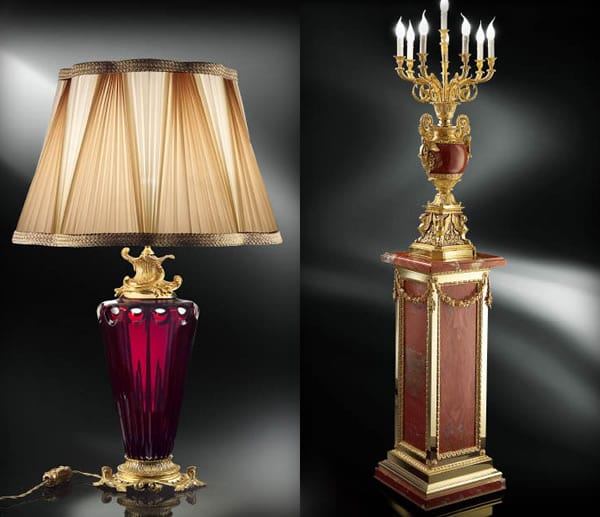 Lighting & Candlesticks by Baldi will help you linger over the soft light from a flickering candle and relax, pausing to enjoy the moment in a fast-paced world.  During the daytime, the pieces from this collection don't fade into the background.  Instead, their intricate patterns light up a room and catch the eye even without a tangible glow.  The collection offers a lighting option for every room of the house, from dining room candleholders to weighty lamps for living room side tables, all with the sheer nostalgic glamour of a time gone by.
Transport yourself and your room to another era of romantic interludes and quiet moments that are so rare in a modern world of technology.  You'll have a show stopping effect with the Baldi lighting collation that is perfect for creating just the right romantic moment.  Will you share a toast with a special someone in the glow of the Baldi collection?