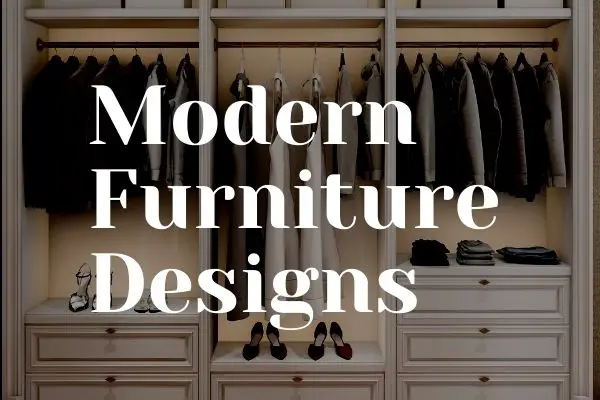 The Art of Furniture: German Furniture Designs
Germany has excelled at many things, but its mastery in the art of furniture-making must be one of its best talents. We say this because there's a huge demand for German designs, with wardrobes being on the top of the list.
But why are German furniture brands such as Wiemann or Rauch becoming the new obsession amongst consumers?
Below, we'll discuss the reasons why this nation is taking the furniture market by storm, leaving homeowners excited with the choices they have when it comes to storing their belongings in style.
Love this Ipanema wardrobe by Wiemann? Check it out at Instrument furniture.
They Are Built with Innovation
German furniture – wardrobes in particular – are built with great innovation, offering consumers one-of-a-kind options. From floor-to-ceiling mirrored doors to compact units that are perfect for smaller apartments, you don't need to look beyond this country for unique furniture for your home.
Many German manufactures have also taken sustainability into account and it's not uncommon to find brands that produce environmentally friendly furniture that's still optimally modern and luxurious. This is a bonus for those who are earth-conscious but still appreciate style!
They Are Highly Functional
A charming wardrobe can easily draw a room together. However, we need to keep in mind that the functionality of this type of furniture is still important.
And that's where many praise German wardrobe designs. Using their innovation, this nation has built several wardrobes that are beyond practical.
From well-sized organizational compartments to roomy hanging space and drawers for smaller accessories, many of these brands are out to make the lives of consumers so much more convenient.
Just take the interior of this Cali sliding mirror wardrobe as an example.
This wardrobe features multiple drawers and compartments for storing folded clothes – all wrapped up in a luxurious modern carcass that's perfect for the contemporary home.
They Exude Luxury and Style
Whether you're looking to furnish your beach home, your country mansion, or your small city apartment, you're bound to find a German wardrobe that's as luxurious as it is stylish.
German wardrobes have been used to complete the bedrooms of the elite. Why? Because they go beyond the ordinary to exude sophistication and style, making each room opulently unique and blissfully comfortable.
They Cater to All Tastes
Whether you like your wardrobes plain, rustic, chic, artistic, or uniform – you're bound to find a German design that caters to your unique taste.
The creativity of this nation knows no bounds and a quick internet search will prove that there is a huge assortment of different German wardrobes to choose from.
From sliding mirrored doors to raw-wood urban carcasses, you'll be able to furnish your home with beautiful pieces of furniture just like you envisioned.
Stunning bedroom set by German furniture manufacturer, Rauch
They Are Built to Last
Apart from being aesthetically pleasing and optimally functional, German wardrobes (and other furniture) have proven to be durable and built to last.
The best German brands use only the highest-quality materials to manufacture their products.
The designs are also the masterpieces of professional architectures who are experts at creating sturdy structures that are made to last a lifetime, if not longer!