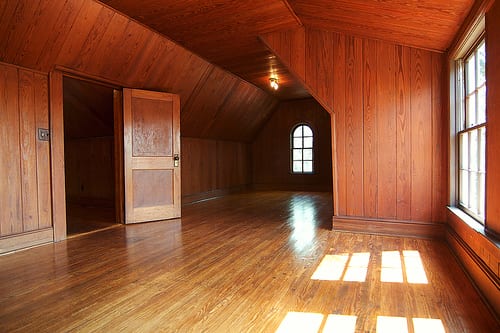 Gaining and Adding Space to Your Home without a Major Renovation
Have you ever thought to yourself that you like your home's layout or the area, if only you had a little more space for that home office, craft room, or game room? Moving to a larger home doesn't have to be the answer.
More than likely, there is unused or ignored space in and around your home that just needs a little TLC. If you want to keep your home, and intend adding space to your home, consider finishing your attic or adding a sunroom to enhance your homes square footage.
These types of renovations typically cost less than full additions or major home renovations, and still increase your home's value.
There is a lot to consider when you decide to finish your attic, the most important of which is making sure that it is structurally sound enough to handle what you are planning for the space.
For example, your attic floor may be strong enough to handle being walked on and used for an art room, but not capable of holding a billiards table that weighs 750 lbs. If the game room is your dream, just be aware that the floor may need to be reinforced, adding significant cost.
Get a professional opinion from a contractor, or a structural engineer to be certain you are able to achieve your plans for the space.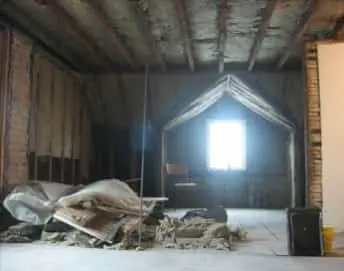 This before photo is the perfect example of an unloved space, which has the potential to be so much more.
And this is what happens when you give an attic a chance to shine. The space was always capable of being gorgeous; it just needed someone to care about how it looked.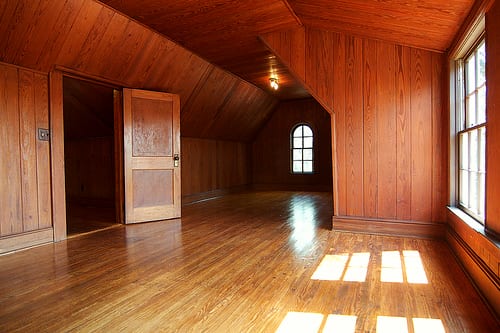 Red hued wood and a rustic feeling make this space feel warm enough even for the coldest winter day, and that's before you add furnishings. This is what reclaiming unused space is all about!
Yellow paint makes the red wood in this light filled game room pop. The pool table shown here definitely required extra support to be put in. The exposed construction is a nice touch, and shows that structural strength can be beautiful.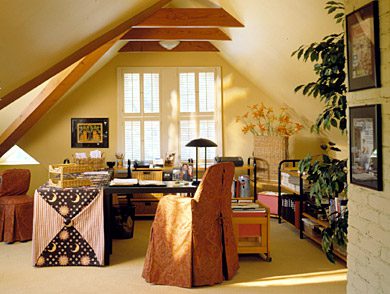 This space looks as if it could multi-task as an office space as well as a craft room. Versatility and expansion are part of what make and attic space such a great option. The space is there, you just have to have a vision for what you want it to be.
Solariums, otherwise called sunrooms, are also great ways to add space to an existing structure. They are becoming increasingly popular, as society wants to connect with nature, but we prefer to do it from a bug free, temperature controlled room.
Sunrooms are an easy option if you already have a patio that is part of the foundation that supports your home, as you just build the structure on the patio space. This saves you from spending additional money on adding another foundation to support the structure.
An absolutely captivating sunroom lets in tons of natural light to this well-appointed space. It is becoming common to build sunrooms as a part of the home, but the sudden change in flooring leads me to believe that it may be an addition. However, this is not going to be a more reasonable structure, as it was actually integrated into the home and not added on to the exterior.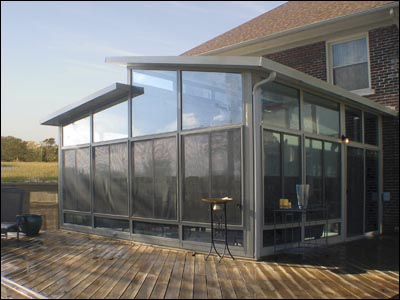 The modern looking sunroom was definitely an addition to the existing structure, but looks great and accomplishes its function by adding more space to the home.
This is what the interior of a well-designed solarium can look like. The furnishings are beautifully tailored and the table accessorized, but the view that you get in the space is the real star of the room.
A ceiling fan (as seen above) will help to keep air circulating in the space. The structure's designer did an excellent job of making sure that the new addition didn't bring unwanted heat directly into the house by adding panels or film to the panes of glass closest to the exterior wall's windows.
Whether you decide to finish your attic, add a sunroom, or both, consider the money well spent. As long as you were reasonable about the renovation or selection with regard to your homes value, you should see some return on investment when you try to sell your home, and whatever you don't get back will easily be forgotten in comparison to the memories you can make in the spaces.