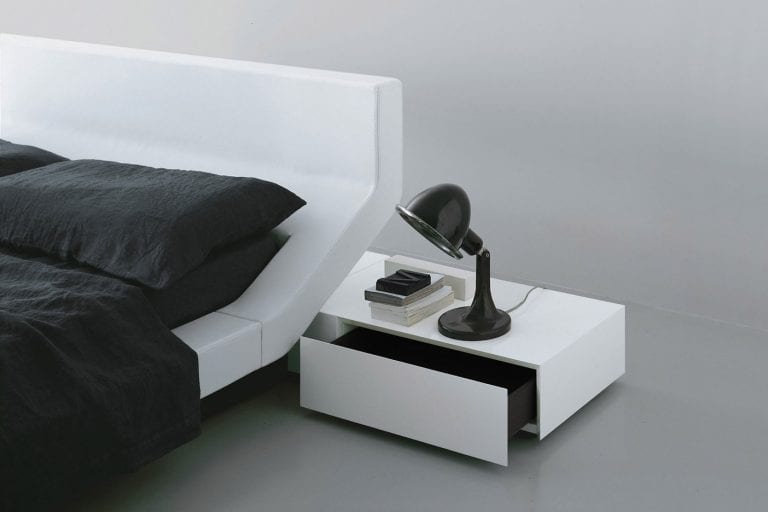 Massaud's Modern Lipla Bed by Porro of Italy
I know this bed is a stretch for the average decor, but for the lover of innovative design, the Double Lipla Bed by Jean Marie Massaud is right at home.
Called the Double Bed this queen is an upholstered structure in which the mattress is trapped by the frame and headboard. There is an optional wooden piece not shown, which stands behind the headboard and is flush with the frame providing nightstands on both sides of the bed.
The close-fitting elastic fabric and smooth lines make for a clean, linear, and very modern design. Manufactured by Porro, Lipla can be personalized with a selection of various fabric colors and shiny or flat wood finishes for the bed and optional nightstands.