The Free Kube wall system from Santarossa has limitless possibilities. Create functional modern wall art with the floating shelving and cabinets built with the greatest attention to detail.  Santarossa's quality construction is immediately apparent in the close attention to the smallest features like beveled interior edges and perfectly flush and handle-free cabinet doors. 
The Free Kube system expands upon Santarossa's successful Free Line collection, increasing the style and range of options available to you in order to create a configuration that looks great and also offers the right amount and kind of storage for your lifestyle.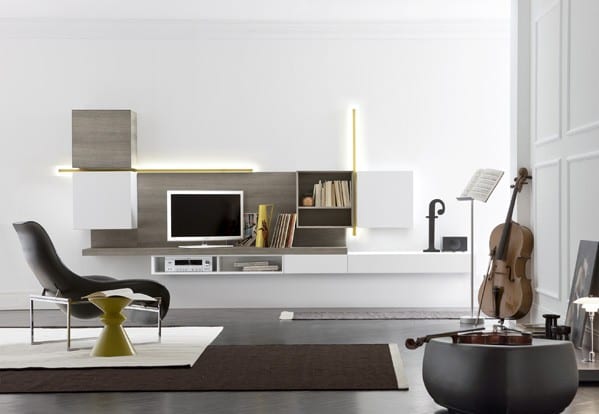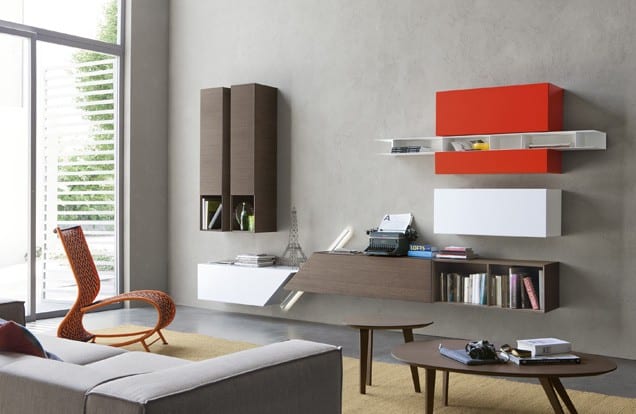 While you can design a symmetrical arrangement for your living room, office, or bedroom, the Free Kube system by Santarossa doesn't require you to hold back from creating an ultra-modern, edgy design with asymmetrical forms that define your space. 
Use the elongated rectangles as counter elements to serve as desks or entertainment centers on the lowest level. Then, expand upwards and out along the wall to maximize vertical space, even in a small room. Open shelves, frontless display cubes, and floating "boxes" for cabinet-style storage that keeps things out of sight are all options you can mix and match.
The color and finish options for each piece are as varied as the function of the collection so that you can install a monochromatic theme or a high-contrast design with multiple colors or wood finishes.  How will you make the Free Kube wall system fit into your décor and lifestyle?
Related Articles: