If variety is the spice of life, then we must be living large with hundreds of cable channels, countless digital radio options and an infinite amount of things to see and do on the internet.  So, it stands to reason that entertainment wall units are in a way what bookshelves were to the average home 50 years ago.  With all due respect to the printed page (the author of this post is an admitted bibliophile and proud of it), today's roundup offers a host of orderly yet sleek ways to keeep one's digital media devices and random gadgetry in one place, easily accessible and brilliantly displayed.  Alivar offers a chic freestanding wall that acts as a sort of tech island in the middle of your living room, while Acerbis International and Ewerbeck present two vastly different modern approaches to the standard entertainment wall.  Bringing up the rear is the Wenge entertainment wall unit, which raises the bar up a notch for run-of-the-mill television stands with its rounded glass cabinetry and asymmetrical design.  So, what shall we watch, and who wants popcorn?
We're an affiliate
We hope you like our recommendations! Just so you know, we may collect a share of sales or other compensation from the links on this page. Thank you for using our links, it is much appreciated.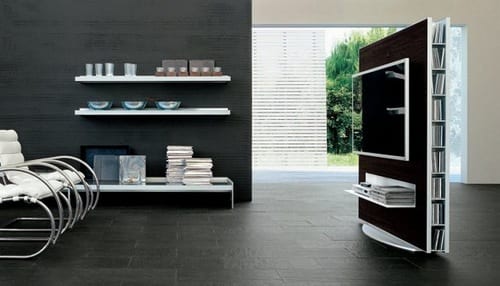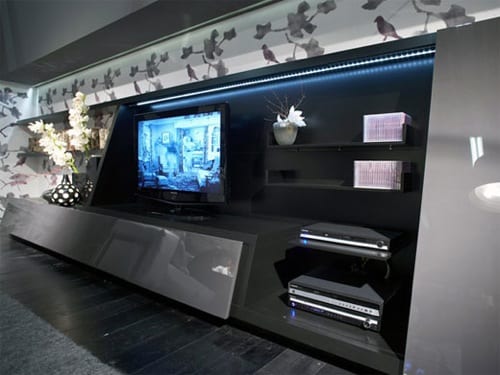 Freestanding wall unit found at Alivar.