Locus Solus sun lounger is an outdoors lounge chair designed by the Architect Gae Aulenti. Gae Aulenti designed a series of pieces of garden furniture for Poltronova that were called Locus Solus back in 1963.
This collection of seating, tables, lamps and sunbeds for the pool and patio its being reproduced today with exclusive rights under license by Italian furniture manufacturer Exteta.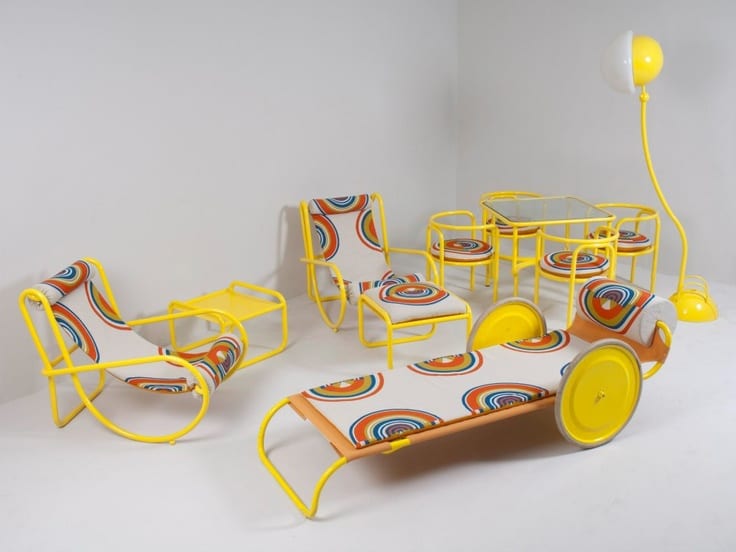 With Locus Solus sun lounger, the designer explores the expressive potential of color applied to metal and cloth to create a fresh and relaxed setting composed of a single winding piece of tubing. The loungers are made of painted tubular steel in anything but sober colors: orange and lemon yellow, pistachio green and eggplant.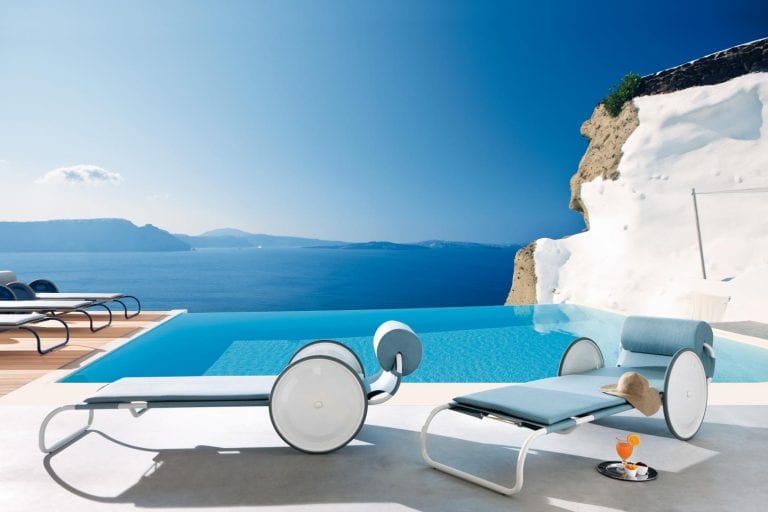 Fabric printed covering with the exclusive Red or Green Locus Solus artwork or available in all the Exteta's book fabrics. Original cushions were padded with polyvinyl and covered with a cotton-jute mix printed with a pattern and were designed in collaboration with students at the Art School in Pistoia.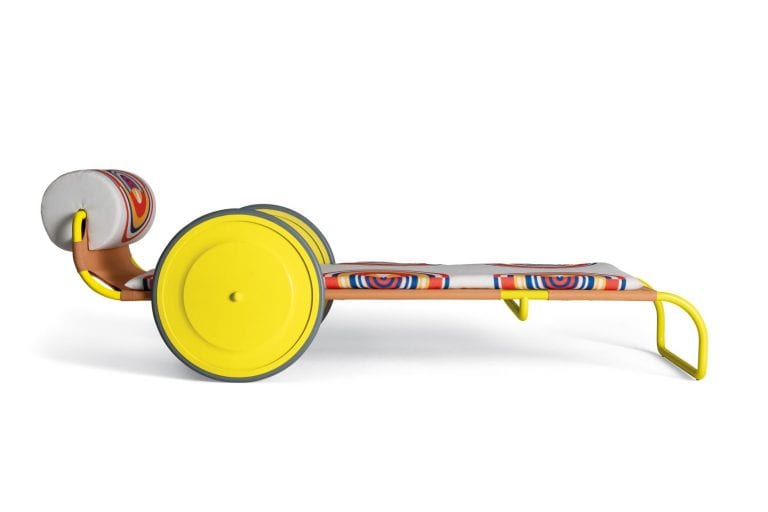 The Exteta loungers are ideal to stay eternally outdoors. Colors and lines of the collection adapt themselves to the environment with vivacity and personality and the materials used are specially conceived for outdoor use. Locus Solus sun lounger will perfectly integrate with all sorts of environments. All coverings are fully removable and washable.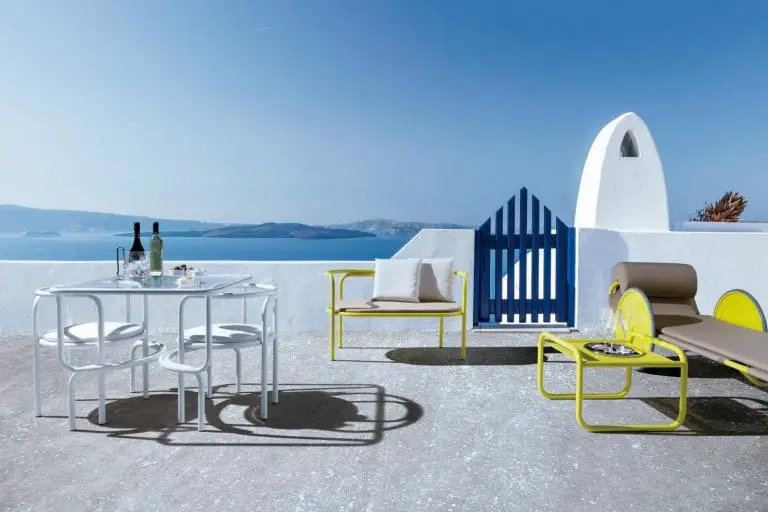 The curved lines of the Locus Solus sun lounger invite you to relax in comfort and offer the space they are set in a youthful atmosphere.
The unique set of oversized wheels incorporated that also serve as a sort of armrests, are not only the main feature of the design but also bring functionality, making the lounge seat easy to move around.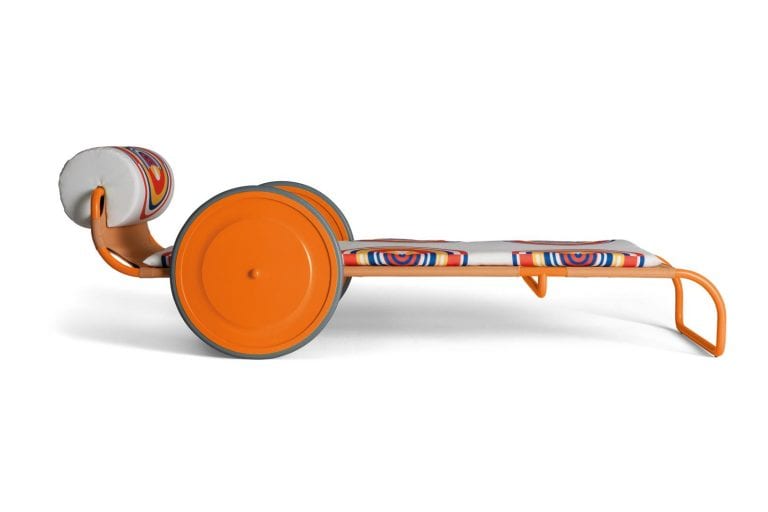 Exteta is a leading Italian brand in the production of very high end outdoor furniture and cabinetry. Their goal is to offer innovative systems designed to dress and decorate outdoor spaces with the same care reserved until now for inside. The Locus Solus is a product that fully integrates their philosophy.