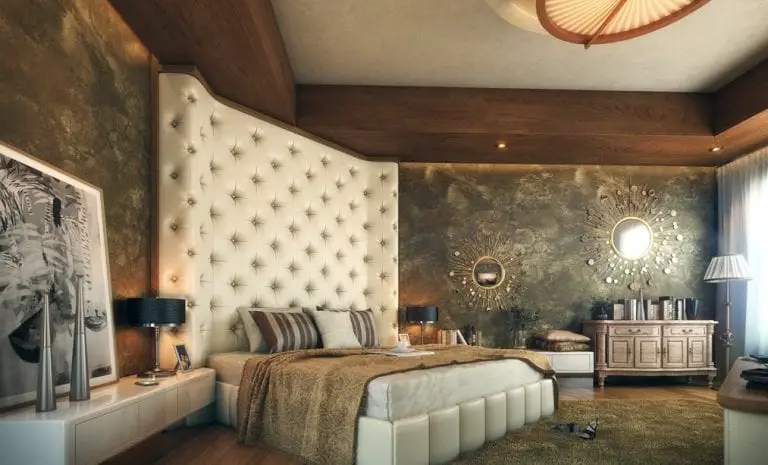 Master Bedroom Ideas For A Remodel
Quarantine has become the most annoying word for people right now. The majority of people are finding ways to spend their time efficiently, but not many individuals have succeeded yet. The most famous dialogue from Tony Stark, "Sorry, the earth is closed today," is not funny anymore. It is an entire mood now, which is driving people insane. How are you spending self-isolation? So far, it has been a roller coaster ride of anxiety and laziness for many people.
There is always a solution to handle tough situations. Recent studies and analysis are indicating that everyone must indulge in productive activities for peace and serenity. Otherwise, people might lose control, and the mental illness rate would exponentially increase.
One of the best ways to stay safe and occupied without stressing yourself is home remodeling. Take a look at your house and make a list of what changes you can make to enhance its beauty. Your home is the most comforting place, and it deserves your utmost attention. It keeps you distracted from distressing thoughts and situations. Moreover, it is considered a great way of releasing stress.
Is the idea of remodeling your homecoming along with your interest? If yes, then we must begin this exciting journey. Renovating the entire house in one go is not a wise choice. It will make remodeling stressful and overwhelming. Take baby steps and begin with your bedroom. Bring your creative mind into action to make your master bedroom look more appealing. To ease it up, here are the best remodeling ideas that you can implement and enjoy a beautifully renovated bedroom during the quarantine.
BEGINNING WITH THE BED SHEETS
Interestingly, your bed sheets have a lot of impact on the appearance of your bedroom. To make your room look better or more spacious, you can try different kinds of bed sheets. Their styles can be modified, or the fabric has a lot to offer as well. For example, if you are using silk bed sheets right now, try switching to some trending cotton bed sheets by ordering online. They will give your bed a more comfortable yet classic appearance.
Note that the colors and design of the sheets matter as well. Big patterned bed sheets in vibrant colors make bedrooms look bold. On the contrary, small prints in lighter shades give bedrooms a more subtle look.
Bed Sheet Set Brushed Microfiber 1800 Bedding
FEEL THE DIFFERENCE – Sleep better and wake up each morning feeling refreshed and full of energy. Silky soft, most comfortable and luxurious bed sheets you can find. Best for any room in your house – bedroom, guest room, kids room, RV, vacation home. Great gift idea for men and women, Moms and Dads, Valentine's – Mother's – Father's Day and Christmas.
Queen Size Luxury 4pc Bed Sheets Set – 1 flat sheet 102″x90″, 1 fitted sheet 80″x60″, 2 pillowcases 20″x30″. Deep pocket fitted sheet with elastic all around (not just the corners, like other sheets). Fits mattresses up to 16″
EASY CARE – Fade, stain, shrink and wrinkle resistant. Machine wash in cold. Dries quick on tumble dry low. More durable than cotton.
HIGHEST QUALITY BRUSHED MICROFIBER – Made of the highest quality microfiber and workmanship so you know it LASTS! Fabulous selection of colors will make your bedroom look like it belongs in a magazine
LIFETIME MANUFACTURER GUARANTEE – Mellanni is a different kind of company that prides itself in providing the absolute best customer service in the industry. If for any reason you decide that this bed sheet set is not for you, send 1 simple email and receive a 100% money-back refund, absolutely no questions asked (in fact, you don't even have to return the set)
DISCARTING YOUR OLD BEDSIDE LAMPS
The readers' bedrooms are incomplete without books and enchanting bedside lamps. These lamps add value to your room, so changing them will help elevate the beauty of the room. There are countless bedside lamps that you can choose as a replacement.
Other than the traditional style lamp, you can place readers' lamps, torchiere, arched, or ambient lights as well. You can also place vintage or bankers' lamps if you like to have a little antique touch to the room. It all depends on your mood and preferences to choose the best lamp light for your room.
Touch Sensor Bedside Lamps Dimmable Warm White Light
Versatile Lighting: A touch-activated table lamp that's great for relaxing background illumination and reading. Suitable for bedrooms, living rooms, and hallways, as well as relaxed modern offices. Choose between warm white light and a rich blend of vibrant colors

Adaptable Modes: Just tap the touch control base to toggle three brightness levels of warm white light – soft, moderate, and bright. It's comfortable and cozy for rest & relaxation and also great for reading on the bright setting

Colorful Display: Auto-cycle an extensive selection of colors from the red-green-blue color spectrum or pick and pause on your favorite

360° Touch Control Base: Provides full control to easily power on/off and switch light modes, brightness, or color
COVERING YOUR WINDOWS AESTHETICALLY
Movies have several ideas hidden for the keen observers. If you are such a fanatic, you must have noticed that curtains captivate attention to create the suspense of revealing the reality. Well, curtains are available in humongous types. With continuous variations, designers have given bedrooms a unique and dramatic appearance.
From valance curtains to drapes, there are a lot of variations in size, color, type, fabric, and whatnot. Some of the trending fabrics include; silk, cotton, linen, and velvet. Choose the color of curtains smartly because they have a significant contribution to your mood.
White 100% Blackout Lined Curtains
READY MADE: 2 panels per package. Each Classic Lined Curtain measures 52″ wide x 63″ long (Total width is 104″). The unique design of silver grommet (1.6-inch inner diameter) creates casual elegance for your house, which makes the curtains easy to install and slide.
100% BLACKOUT: The best blackout curtains on the market. Sew in black liner backing makes the drapes thick enough to completely keep out the 100% SUNLIGHT and UV RAY. The greatest benefit is to offer you a real dark environment, bringing you a good night's sleep during the day.
NOISE REDUCING: Heavyweight Blackout Lined Curtain Panels can be a good sense of drape, making the window completely closed, to achieve SOUNDPROOF. The effect of absorbing sound is 2 times higher than the ordinary 1-layer of curtains so that at any time you are not disturbed by noise.
UNIQUE DESIGN: Draperies constructed with 2 layers are all triple weave blackout fabric, balancing room temperature by insulating against summer HEAT and winter CHILL meanwhile protect PRIVACY. No chemical coating, no formaldehyde, ECO-friendly, bring harmonious to your family.
EASY CARE: Good quality finishing will withstand years of use. Machine washable and Wash the water temperature below 86℉. Mild detergent no bleaching. Low-temperature ironing. Don't use sharp things scratching curtains.
LIGHTING UP THE ESSENTIALS
Lights are the best way to bring change to your room. It not only eliminates darkness from your room, but they can also enlighten your mind and lighten up your mood. Are you wondering about the lights that you can serve the purpose? Well, the lighting of your room relies on your personality and choices. Some people prefer bright lights, while the other loves soothing and dim lights.
For dim and comforting lights, you can choose LED indirect lights or recessed lights. For a brighter look, wall-mounted lights are preferable. You can also select tracking lights if some of you want to highlight your favorite decorative items.
Philips Hue Smart Dimming Kit No Hub Required & Installation-Free
Wireless dimming works out of the box. Get started with Philips Hue Smart wireless dimming kit and enjoy basic wireless dimming.

Energy saving A19 LED Smart bulb lasts up to 25000-hours, or 23 years with normal use

Includes one White A19 Hue Smart Bulb and one Hue Wireless Smart Dimmer Switch.

When paired with a Hue Hub (sold separately) the Dimmer Switch (included) can control up to 10 Hue lights.

Control the Hue Smart Bulb with the included dimmer switch, or connect everything to a Philips Hue Hub for control from your smart device.
BRINGING LIFE TO WALLS
Paint lovers can enjoy the most during this remodeling session because wall colors have a significant influence on our ongoing project. Dark wall colors like maroon and black represent boldness whereas, lighter shades like sky blue, mauve, and olive green represent serenity. Remember, wall colors will add value to your room if they complement other items of the room like furniture and curtains. Otherwise, your place will not be very appealing.
Interior designer Jo Hamilton says that by avoiding impulsive selection from a tight color-palette, one can ensure a perfect finished look in the end.
REPLACING THE FURNITURE
Desperate to view a change in the look of the room? Try changing the placement of the furniture. It has a substantial impact on appearance. You also get a chance to clean up the corners, which means an enhanced and cleaner look of the room. Replacing the furniture allows you to add another item, or you can find a better angle to place the bed and lamps.
Are you tired of the old look of the dresser? Change it because it is also a contributor to your bedroom's look. You do not have to buy a new one. A little touchup to the old one will make it look good as new. You can place organizers to keep your belongings in the right place. Do not spend extra bucks on buying organizers. Search for DIY hacks and recycle old boxes into brand new table organizers.
Try to change the color of the drawers if you want. If painting is not your preference, choose to print to make it look better. For example, floral or polka dot prints are ideal for a dresser.
REDECORATING WITH THE ORNAMENTS
If you have placed any ornaments or decorative pieces in your bedroom, it is time to change them too. Amidst all other choices, the most effective one is paintings. You can bless the walls with your photos, or you may even choose sketches for the murals. Miniature baskets on the tables are another great addition to beautify your room.
If you are not interested in baskets, choose ornaments. Don't worry if the decorations have a bigger size because your master bedroom can readily welcome big ones. You have more options if there are vases in your room. Do not eliminate any from your room, show a little creativity, and make new vases. DIYs are great if you want to express yourself in home décor.
WHAT ABOUT THE FLOOR?
You can't change the material of your bedroom floor, but you can make it look better. You can change the rug, or you can replace the entire carpeting of the room. You can get rid of the old carpet to enjoy the floor to the fullest, or you can add a different carpet to enhance beauty. You can also choose some symmetric designs for the floor of the room. You can also add a rug with catchy designs to improve the look of the floor.
Expert interior designer Cardet has prioritized bedroom flooring as one of the essential decision-making tasks among all others. According to her, along with comfort and durability, the beauty of the surface needs significant consideration since we will be moving barefoot on it.
Beauty matters, as does durability and also comfort. You're going to be barefoot on this floor."
ADD A LITTLE GREENERY TO YOUR ROOM
Promote biophilic home designs and begin with your bedroom. Greenery not only adds beauty to the house, but it also improves the health of the inhabitants. According to a nature oriented architect, Patrick Burke, any biophilic design elevates the view of your room and brings all senses to the surrounding space.
Do not go wild with this one because taking care of the plants would be tricky once you get back to the office life and hectic work schedules. Add small plants like your favorite flower. Many plants reduce stress, and you can add them to your bedroom. Chamomile tea plants, lilies, and jasmine have the best influence on you so you may add one of these too.
SMALL ADD-INS WOULD MAKE IT MORE ALLURING
Since you own a master bedroom, there is plenty of space for you to make a few additions. You can do work or read corners. Work from home is making people think about a functional working space at home. You can utilize your master bedroom for the same purpose.
BE MORE ORGANIZED
Research shows that the demand for home décor is increasing over time. Nonetheless, home décor does not have to be a burden, and your organizational skills can help you here. Nothing can beat a well-organized bedroom. No matter how many changes you make in your room, they are worth it if you are organized. Keep everything in place, and make sure you save a little space as well. Consider smart storage ideas to make your room look spacious and pleasant.
CONCLUSION
Staying at home was a fantasy for many people. Lockdowns have made it clear that it is impossible to stay at home for a long time. Nonetheless, you can find out ways to spend quality time at home until the world goes back to normal.
Renovation is not a tough job if you have opened gates for creativity. Your innovation and preferences, along with some trending home renovating ideas, can do the job. In this way, you will have a newly remodeled house as soon as quarantine ends.