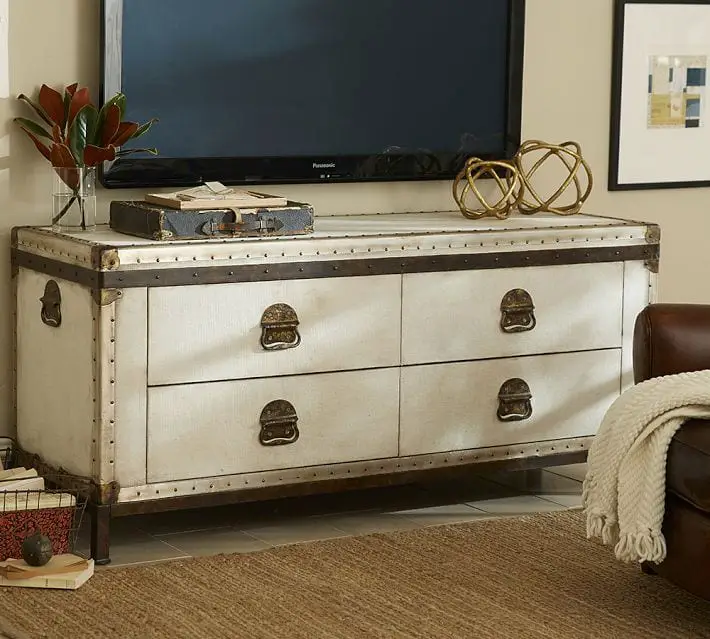 Ludlow Trunk Media Console by Pottery Barn
From the house of Pottery Barn comes this beautifully crafted, Ludlow Trunk Media Console, drenched in timeless antiquity. Reminiscent of the vintage trunks back from the golden age of rail travel, the complete series is a nostalgic take on the glorious bygone era. 
Crafted out of wood and textured to bear a resemblance to weathered canvas the Ludlow chest of drawers, stands prim and proper trimmed in classy metal corners and brass rivets.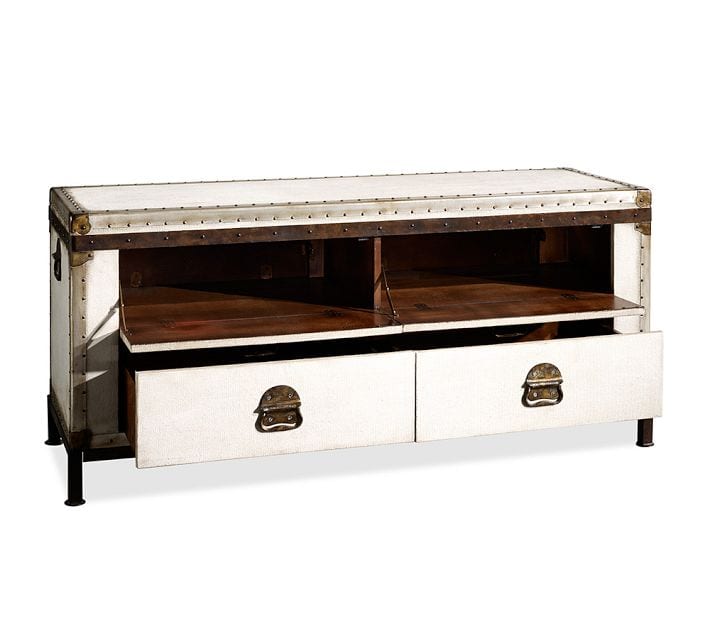 Carved out of kiln-dried hardwood, this gorgeous modern TV stand from Pottery Barn measuring 60″ wide x 20.25″ deep x 27″ high, is propped up elegantly on solid iron legs, providing stability and firm balance to the ensemble.
Featuring two large drawers with iron pulls the classic Ludlow Trunk Media Console by Pottery Barn, incorporates four flip-down doors that unveil two sizable storage compartments in the interior. Finished by hand in Antique White, and embellished with an antiqued bronze base and natural interiors the TV stand boast of great aesthetics that enhance its innate classic and timeless feel.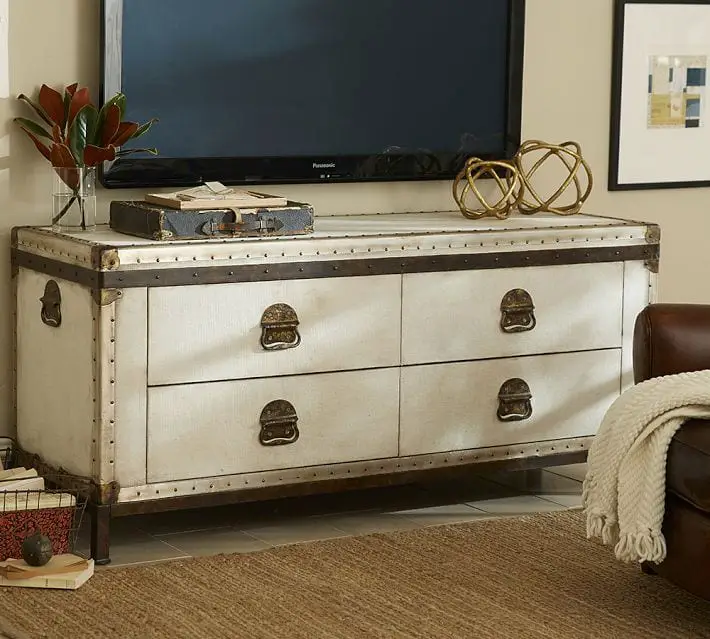 This ingeniously designed ensemble is suitable for both contemporary and traditional decors as it is designed to blend smoothly in any setup. So if you want a dash of the old classic era whilst keeping a foot in the modern times, do not shy away from the Ludlow Trunk Media Console that is certain of transporting you back in time taking a sip from the modern.
Related Articles: