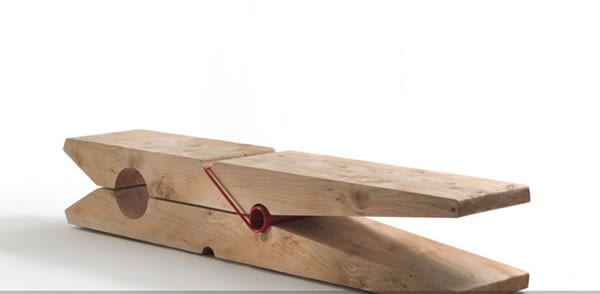 You can't miss the Molletta Bench from Riva 1920; it stops every passerby in his tracks.  The bench garners a puzzled look perhaps, then a slow smile, finally a whimsical sense of appreciation for quality and ingenuity from designers Baldessari e Baldessari.  The contemporary pop art styling makes a literal and figurative statement about the nature of art and design.  Contemporary design often seeks to repurpose everyday objects to the status of art, and the Molletta Bench does that and more by serving as a functional piece of furniture.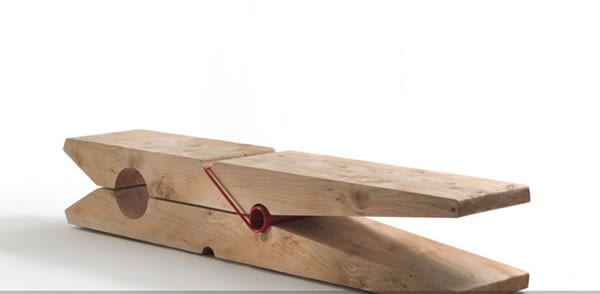 The Molletta Bench is a simple clothespin hardly gets noticed in regular context, so Baldessari e Baldessari achieved a feat of design by pulling the clothespin from its normal setting and creating a showstopper.  Suddenly, this average item becomes an oversized icon of contemporary art in your home.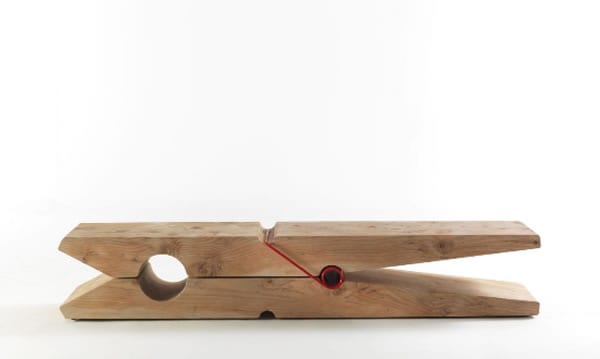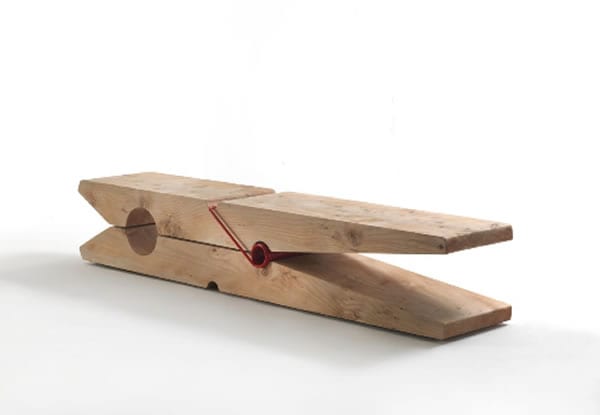 Unlike a clothespin, however, the Molletta Bench is crafted with Riva 1920's traditional workmanship.  Cut from solid cedar, the carefully formed shape is specifically designed to enhance and showcase the natural grain and tones in each piece of wood, with all of its unique patterns of smooth lines and knots.  The solid cedar is a woodworking masterpiece all its own, before being coupled with contemporary artistic commentary.  It's fresh, it's edgy, but because it's grounded in solid quality and age-old craftsmanship, the Molletta Bench exists out of time and into the realm of the classics.
Are you ready to surprise your guests with furniture that redefines the very foundation of functional art?