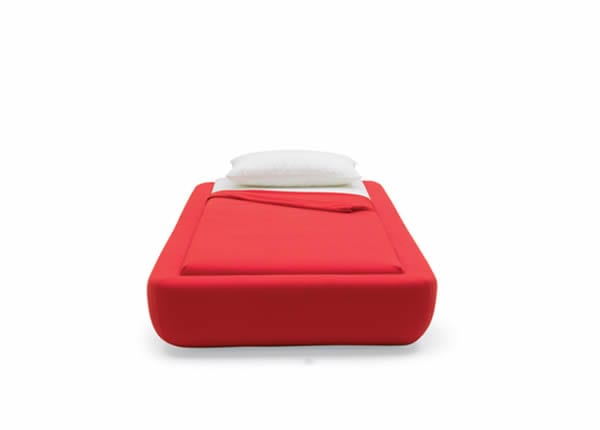 Running low on space in your bedroom or looking for the perfect bed for a small room? Get the Ercolino wall bed from Campeggi. It looks just like a normal bed but offers greater value. It can easily transform into a wall changing both form and function. When in a vertical position, it functions as a storage unit for your basic items or important essentials. The bed is designed by Giulio Manzoni and is the result of widespread research on the aesthetic and ergonomic functions of beds. The most unique feature is that it doesn't have any screws. This allows you to easily move it around to fit the needs of your home. A simple internal linkage causes the bed to transform quickly in order to adhere to your pleasure for living, dwelling, and changing.
While the Ercolino wall bed from Campeggi serves different functions, it does not compromise on comfort. It offers ergonomic comfort and has a solid structure upholstered in foamed polyurethane. Its frame is made from stratified wood and its mattress is in polyurethane foam. The cover is made in colored Lycra and is fully removable. It is ideal for those who love changing the look of their beds from time to time.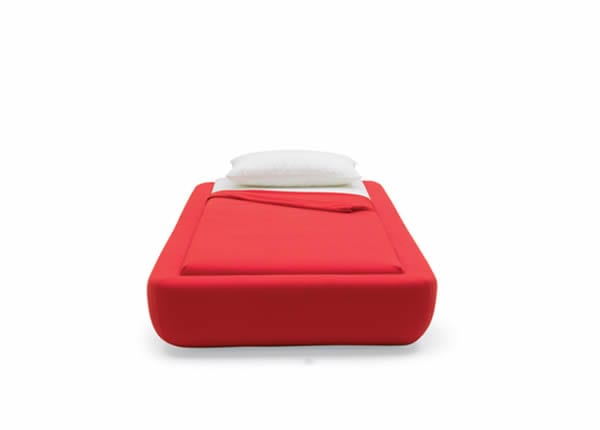 If you're tired of worrying about the lack of space in your bedroom, consider the Ercolino bed and make that a thing of the past. It is the perfect bed for small rooms and satisfies the demands and needs of modern homeowners. Wouldn't the Ercolino bed be perfect for your guest bedroom?