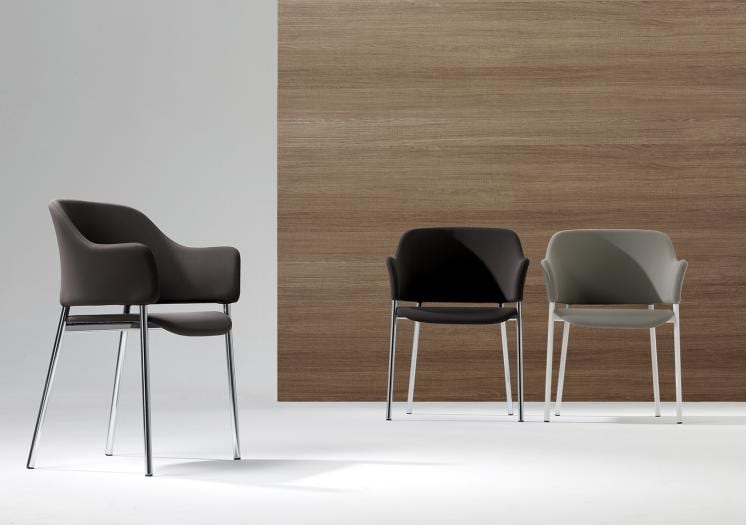 The new Tundra chair from furniture house Debi is a stylish, contemporary piece. It is suitable for both home and commercial use. It has an upholstered seat and back and comes with a lacquered or chromed steel frame. The seat and back are separated by an opening that goes around the chair.
The opening lets in a stream of uniform light making the back look as if it's floating. The striking feature adorns the frame beautifully hiding an intricate research of ergonomics. Tundra's curvy shape contrasts beautifully with the exposed metal frame creating a look that's sure to go unnoticed.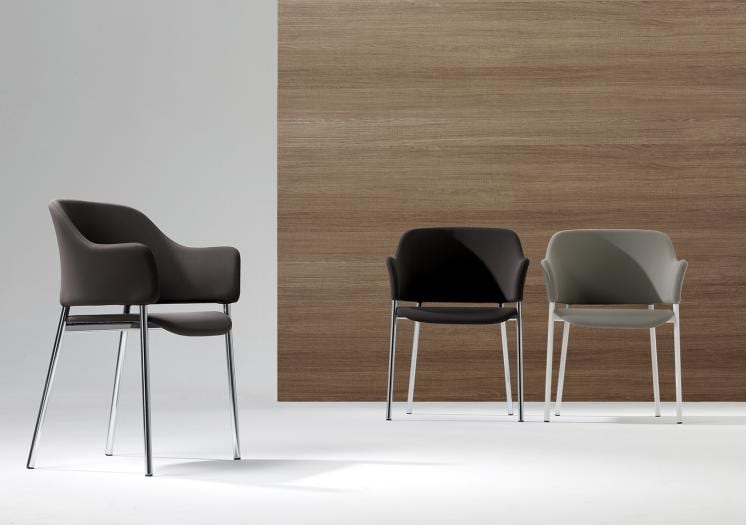 Tundra is designed to wrap around the body providing ultimate comfort and support while staying stylish.  It is a comfy piece that makes a statement. Don't be surprised if your visitors jostle each other to sit on it. It is so comfortable it will become your family's favorite chair.
Tundra has been manufactured with ergonomics in mind and will envelop you as you sit. It is available in different upholstery fabrics and its slender legs come in a variety of paint finishes.
Blending elegance, comfort, and modern design, the Tundra Chair from Debi is a perfect showpiece. It invites you to relax and unwind. Its sleek contemporary style and versatile neutral upholstery make it a great choice for your living room.
It is beautiful, trendy, and has style to spare. What more could you want in a chair?Would you cluster the Tundra Chair with other pieces or use it alone as a centerpiece?