Do You Buy a Cheap Chaise Lounge or an Elegant Chaise Lounge
When I picture a "chaise lounge" I think about a very uniquely designed piece of furniture that takes on a character all its own which can tastefully be incorporated into a variety of surroundings.
Swaim of High Point North Carolina has an extensive collection of specialized upholstery and their F 870 chaise lounge is a perfect example of the visual elegance Swaim is accustomed to.
I really like their ability to create up to 50 wood finishes that are accentuated by a fabric collection that is geared for the design community.
Available in L or R facing 78L x 32D x 35H .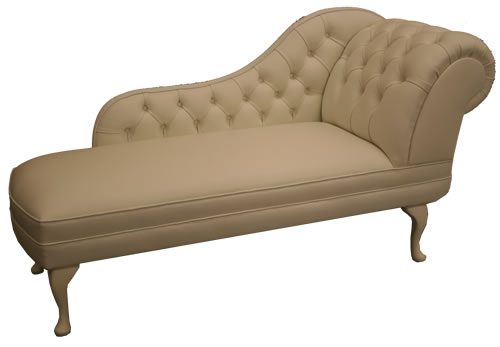 This elegant modern chaise lounge was produced around 2008 so is now over 10 years old. I would imagine that if you can find one they are quite collectible and rare. Personally I would not even bother looking for a cheap chaise lounge option.