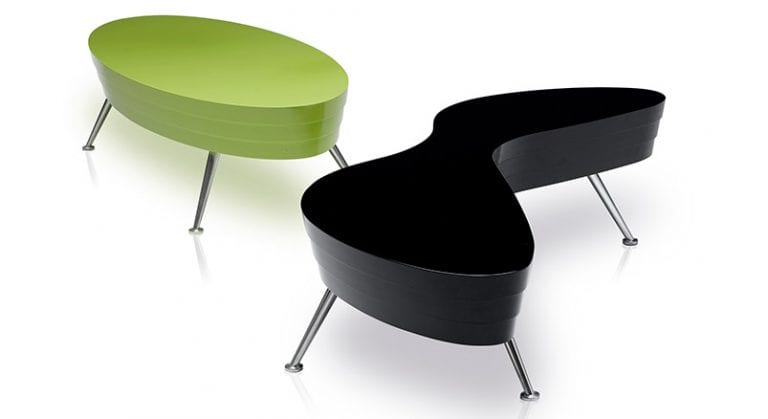 The Mojo Table by Stouby
Mojo is a high luster table made for the modern homeowner. Just like its name, it has a magnetic quality that is sure to impress. The table has a distinctive top and slender aluminum legs that add to its character.
The top is its most striking feature and comes in two different versions: in a sunglass shape and an oval shape. It is available in black, white, Ral colors, and Pantone colors (at an extra cost).
Choose a variety of colors from black or white if you have a minimalist home or in bright colors to perk up your dull space. Mojo looks good in lounge areas and waiting rooms of modern offices as well as residential spaces.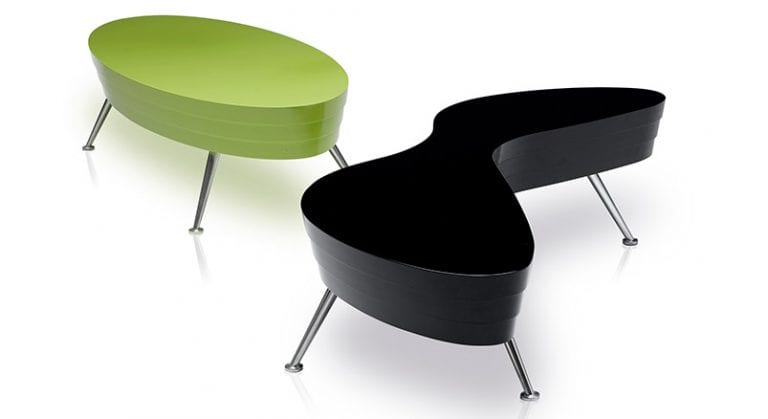 Stouby challenges the design agenda in a world full of compromises and conventions. It brings a new era to furniture design by collaborating with innovative designers. Each of the company's pieces has a unique combination of comfort, individuality, and ground-breaking looks made to be admired time and again.
The Mojo Table is no exception. It boasts superior craftsmanship and is made with the latest manufacturing processes. It is a beauty.
When looking for a striking piece of furniture that will look at home in your modern space, look no further than the Mojo Table by Stouby.
It is made to last and will draw the oohs and aahs from all your guests. It is also versatile and can be used for a variety of purposes. Where would you put the Mojo Table in your interiors?