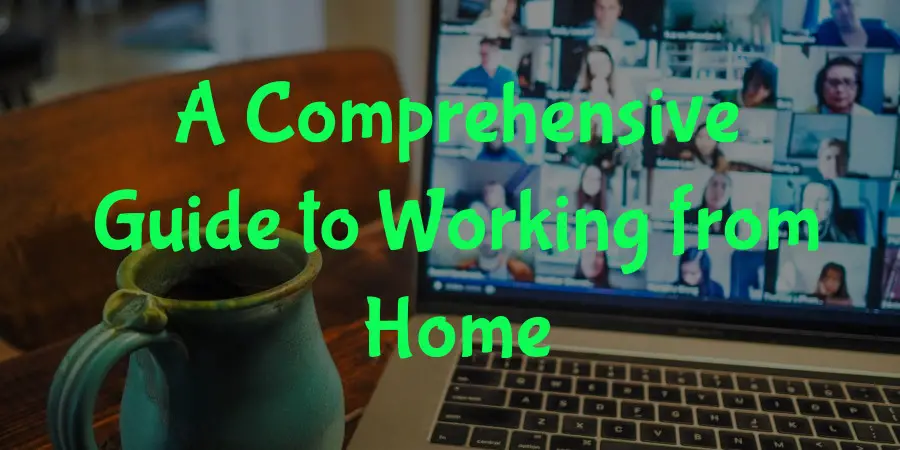 A Comprehensive Guide to Working from Home
The COVID-19 pandemic forced many schools and universities to switch to distance learning, causing millions of students to learn from home. While distance learning can provide flexibility and convenience, it also poses unique challenges for students, parents, and teachers.
In this article, we'll explore the concept of distance learning, how it works, and what you must do to prepare for it while working from home.
What is Distance Learning?
Distance learning, or online learning, is a form of education that involves remote instruction and communication between teachers and students. It typically takes place over the internet, using various tools such as video conferencing, online chat, and email.
Distance learning can take many forms, from fully online courses to hybrid courses that combine online and in-person instruction.
How Does Distance Learning Work?
Distance learning typically requires a computer or laptop with a reliable internet connection. Instructors and students communicate through various online tools, including email, video conferencing, and discussion boards.
Course materials, assignments, and exams are often accessible through a learning management system like Blackboard or Canvas.
What Are the Benefits of Distance Learning?
Flexibility
Distance learning allows students to learn at their own pace and on their schedule, making it a great option for students with other commitments, such as work or family.
Accessibility
Distance learning provides access to education for students who may not be able to attend traditional in-person classes due to distance, disability, or other reasons.
Cost-effective
Distance learning can be a cost-effective option, as it eliminates the need for commuting and housing expenses associated with traditional in-person classes.
What Are the Challenges of Distance Learning?
Lack of in-person interaction
Distance learning can be isolating, as it may lack social interaction and community building in traditional in-person classes.
Technical difficulties
Distance learning relies on technology, which can sometimes fail, causing frustration for both students and instructors.
Motivation
Distance learning requires high self-discipline and motivation, which can be challenging for some students used to traditional in-person classes.
How to Prepare for Distance Learning at Home?
Set up a designated workspace
Create a space that is dedicated to your distance learning activities. It should be free from distractions and have all the necessary equipment, such as a computer, printer, and comfortable chair.
Ensure a reliable internet connection
A stable internet connection is essential for distance learning. Ensure your internet speed is fast enough to handle video conferencing and downloading course materials.
Create a schedule
Establish a routine that includes dedicated times for distance learning activities. This will help you stay organized and focused and will also help you manage your time effectively.
Communicate with your instructor
Make sure to establish good communication with your instructor. They can help you navigate the online tools and course materials and answer any questions.
Stay engaged
Distance learning can be isolating, so staying engaged and connected with other students is important. Join online discussion forums or study groups, and participate in online class activities to stay connected.
Conclusion:
Distance learning can be a rewarding experience that provides flexibility, accessibility, and cost-effectiveness. However, success also requires preparation, discipline, and motivation. By setting up a dedicated workspace, ensuring a reliable internet connection, creating a schedule, communicating with your instructor, and staying engaged, you can be better prepared for the challenges of distance learning at home.