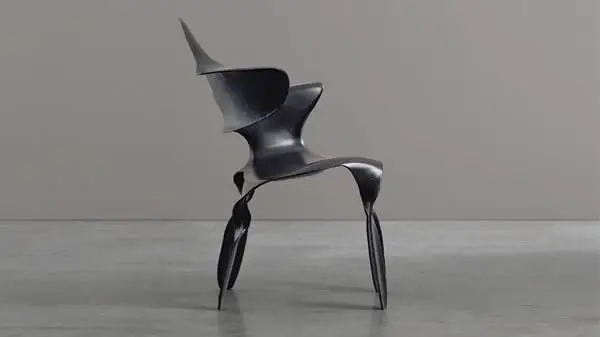 If you love modern furniture, you'll love the Dipinta Di Blu by Adele-c. It looks more like a piece of art than furniture. The design is the brainchild of Marco Papa who created it for the Adele-c brand. It is manufactured entirely from carbon and is lightweight and comfortable. Carbon, one of the world's strongest materials, has been brilliantly used on the frame to give it unmatched visual lightness and durability. The Dipinta Di Blu chair is the product of material experimentation and is designed for leisure. It is the perfect blend of dedicated craftsmanship and high tech materials.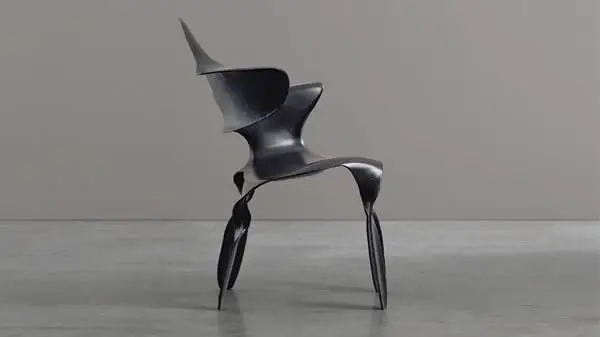 Extremely lightweight in nature, the Dipinta Di Blu chair by Adele-c showcases modern abstract qualities. Its asymmetrical silhouette accentuates the curved lines of its backrest and the delicate spiral of its legs. Its design allows you to lounge in plush ease whether you are indoors or outdoors. It will enhance the style and décor of any room it is placed in and is a great piece to have in your home both as a comfortable chair to rest in and also as a posh adornment.
The chair's sturdy material and futuristic design make it a must-have piece in your home. It will enhance your interiors beautifully and make the great outdoors even greater. When decorating your home, comfortable furniture is a top priority. When you want to adorn your home in a unique, trendy way, get this one-of-a-kind chair. Don't you love the curvaceous features of this futuristic and sculptural style, we do here at Furniture Fashion?