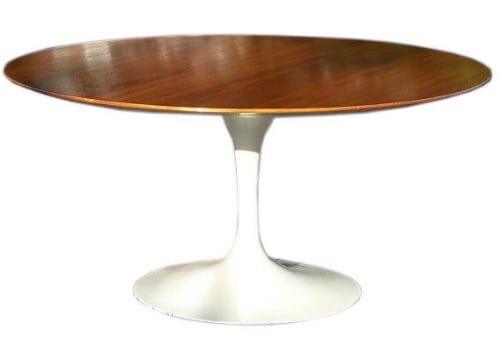 Look For Genuine Eero Saarinen Furniture
Eero Saarinen was a Finnish architect (1910-1961) famous for the St. Louis Gateway Arch, and many other well-known structures. He then moved into furniture design and was in partnership with Charles Eames after they met at the Cranbrook Academy of Art in Bloomfield Hills, Michigan..
Saarinen then started working with Hans and Florence Knoll, and together they created great furniture designs. Sadly Saarinen passed away at the young age of 51 when in his prime.
His designs have been widely copied so make sure that you are getting a genuine model if you are paying a lot of money for it. Most bases are made of cast aluminum, with a black, white or platinum finish.
It would make no genuine Saarinen table of any other type of material. No plastic or wood. Each aluminum piece would be one piece only, so there will be no joints or seams present.
Knoll Saarinen Pedestal Collection Oval Dining Table
There is nothing better than being proud of your dining setup when you entertain guests. Whether it's your family or closest friends, dining furniture makes an important statement about who you are and what your tastes in design are.
It is hard to make a better statement if your affinity is vintage modern design when you have a dining table from the Knoll collection. This oval dining table is a classic that was introduced in 1956 from the Saarinen Collection.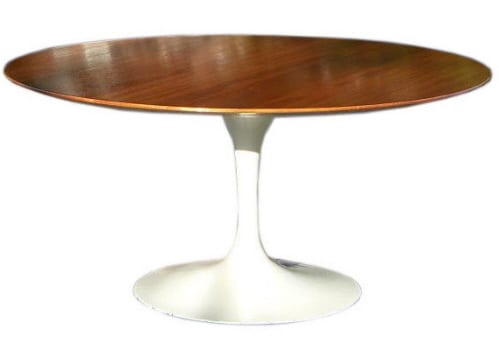 The base is made from molded cast aluminum coated with a finish to resist abrasion. The table top comes in natural granite or marble coated with a protective sealer.

Saarinen Style Tulip Table
Related Articles: