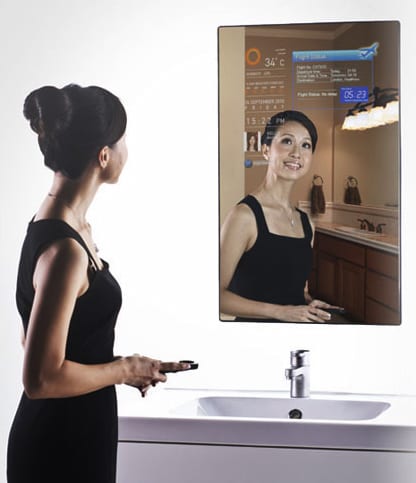 The Cybertecture Mirror is a concept mirror that will not only show how you look today, but also display useful details such as weather forecasts and flight information or show you even TV shows or exercise programs.
Not to mention that it will probably be able to display all sorts of other interesting things by the time it becomes available to the public.
The Cybertecture Mirror is expected to arrive in stores next spring but will set you back a cool $8,000 so better think twice before mounting one in your bathroom, or anywhere else in your home.