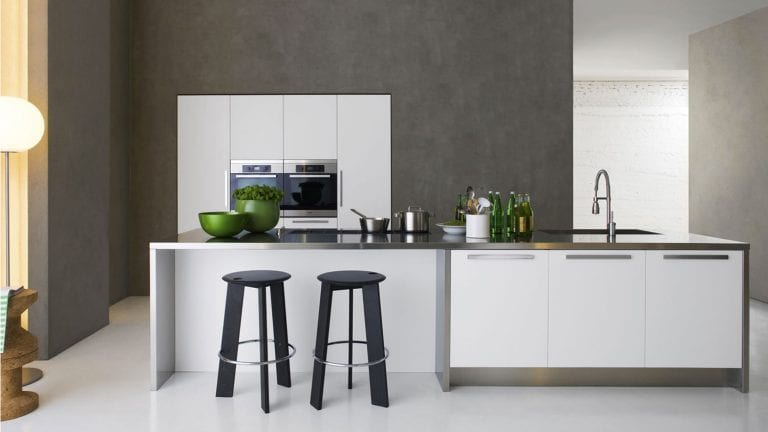 Vela Nuvola Kitchen by Dada
Designed by the genius mind of Luca Meda in 1986, for Dada, Italy, The Vela Nuvola Kitchen, is a marvel that has gone down in history, as a timeless classic, exemplifying superior construction, cutting edge technology and futuristic aesthetics. Meda's commitment and passion, to design and brilliance shines through as one can't stop gazing at this crisp creation.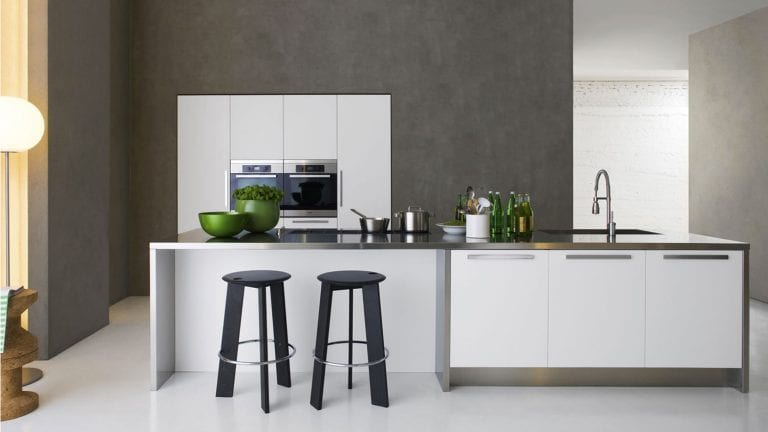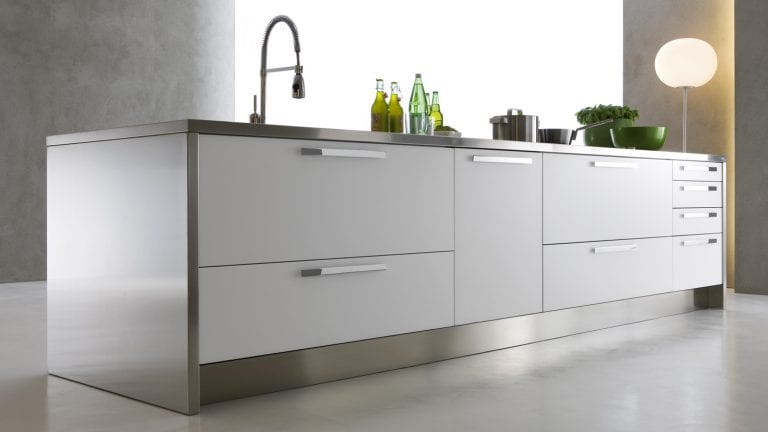 Vela Nuvola furniture, one of the first suspended kitchen, is a completely wall hung unit, that boasts of a solid metal structure, designed to engender an easy and good looking positioning of different modular elements. Vela Nuvola stands on the concept of logic and reason that results in a very user friendly, flexible design, that allows constant up-gradation based on the users needs. Structured in stainless steel, the cabinets boast of 22 mm thick shutters with matte lacquered, shiny or open pore finishes available in as many as 33 different colors, six polyester finishes, matt or shiny HPL laminate finishes, 13 essences or Corian and Stainless Steel finishes.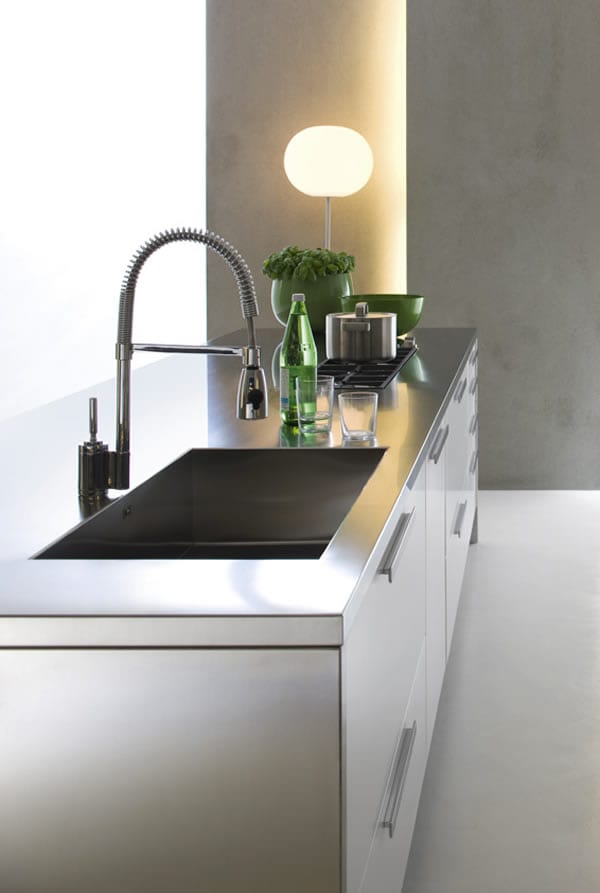 The array of choices does not end here! This splendid design marvel by Luca Meda, is available in two different structural finishes with 12 options of compatible door handles. The island version comes with matte white lacquered shutters, sides and a stainless steel work surface. The Vela Nuvola furniture by Dada, is a functional, crisp, and timelessly elegant design that is a treat for the user. So when choosing new furnishings for your home, Vela Nuvola, is surely going to be a top contender.