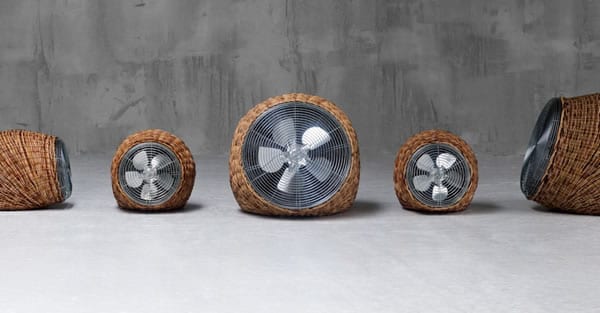 The low sound of whirring fans is the universal signal that summer is here.  Until now, little was done to incorporate such a common household staple. The Wind S, designed by Jasper Startup, finally offers a stylish solution to staying cool no matter what the summer heat brings.  Good interior design means equally balancing beauty and style, as too much of either one leads to an uncomfortable or unattractive life.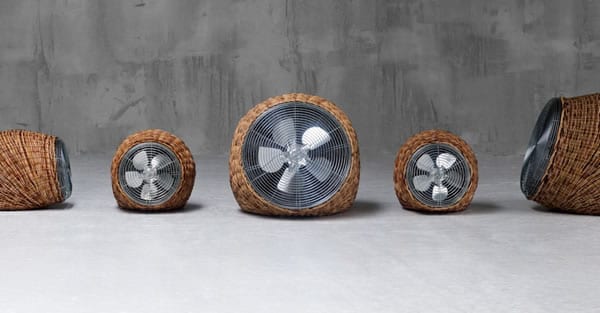 Gervasoni's Wind S fan is a perfect study in what it means to make your life better and more beautiful in a single object.  You have invested much into creating a beautiful home; so make sure summertime doesn't mean the addition of an unsightly piece.  The soothing sound of summer should not come from an eyesore.
The woven strands of dark pulut bring a little piece of nature into your room when it's just too hot to outside.  Neutral in both color and style, you can bring a blast of fresh air into any room no matter the décor and color palette.  Woven by hand, the basketry around the outside does not interfere with the five elegantly curved chrome blades or the rear air intake. Summer just got a lot cooler.
Don't let European design stop you from having stylish accessories in any country: the standard 5-watt, 220-volt wiring can be changed to a 110-volt model with a United States wall plug at your request. Available in both table and floor sizes for every space. Comfort should be fashionable, no matter where you are.
Won't your summers be cooler with a fan you don't want to hide?