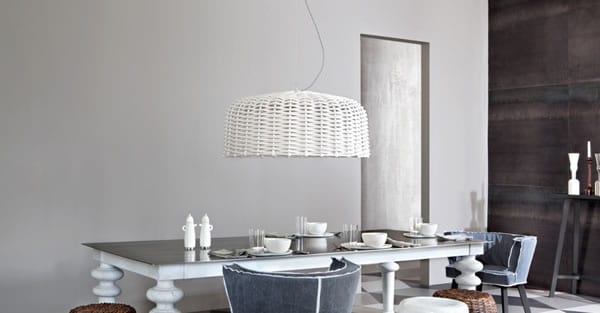 Today's clean, contemporary look is all too easily cold and impersonal.  Where is the heart that makes a contemporary space feel like a hands-on home?  Gervasoni delivers a source of warmth with Paola Navone's suspension lamp design.  The woven, basket-like texture recalls a day when the craftsmen of all cultures used materials around them to create beautiful handmade vessels. Navone's design connects that original concept of practical art to her woven suspension lamp.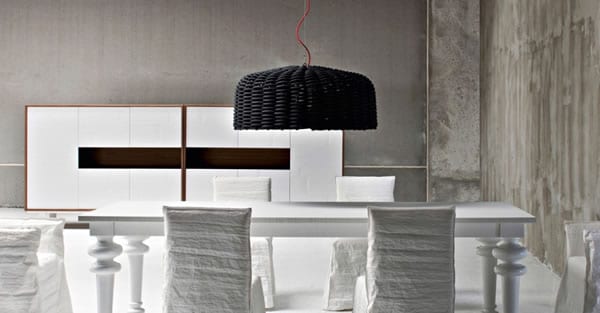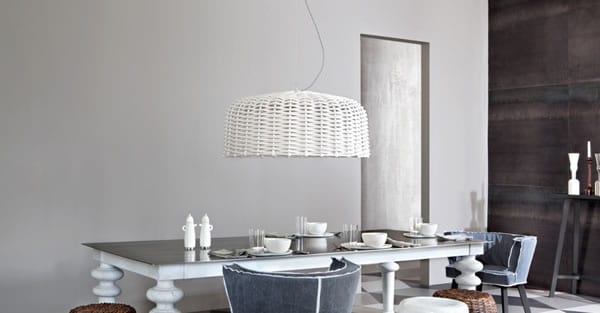 Just like her ancient predecessors, she drew on common materials of our very own day and age, fashioning a day-to-day object with ubiquitous PVC plastic.  Subtly, seamlessly, Navone created a commentary on the age-old question: what is art?  Her methods draw on history and bring tradition into contemporary life.
Warm up a room with the Gervasoni's suspension lamp and its bright 75-watt, 220-volt wiring, available in smooth matte black or glossy kitchen white.  The lines are completely up-to-the-minute in contemporary chic, but have an element of the handmade that so easily disappears from a streamlined style.  Keep a firm grip on your sense of home and your sense of history with a gentle reminder suspended above the dining room table.  Bring in texture and modern materials to complete your room with a brightly shining accent.  Make ordinary items in your daily life an example of art and design in this creative pendant lamp.
Why settle for having the ordinary in any part of your life, when a lamp can bring a moment of appreciation and thoughtfulness into the otherwise monotonous?