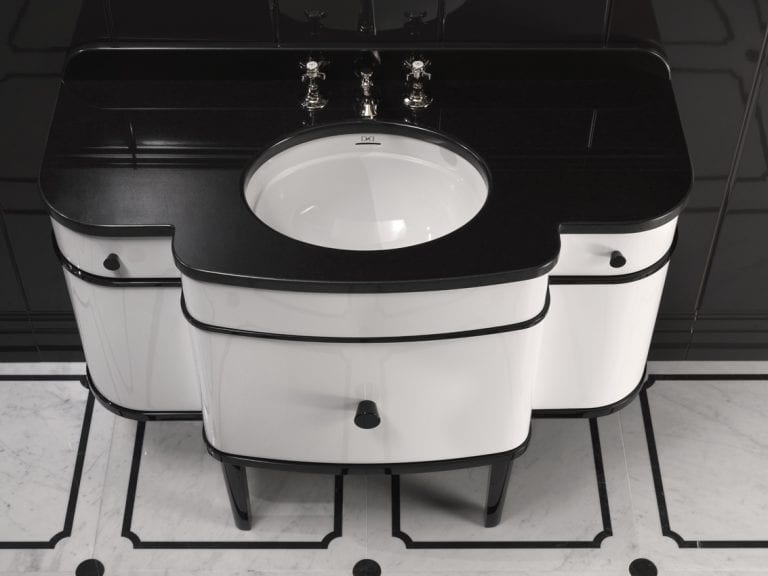 MUSIC Classic Bathroom Vanity by Devon Devon
It has always been said that the two rooms that are the most detailed and decorated in pretty much any home are the kitchen and bathrooms. Now every home has only one kitchen but often 2, 3 or more bathrooms including full and partials. Doing a unique concept in each one is a great way to show off your personal likes and hobbies and theme rooms have really become more and more prominent.
With that some awesome high style bathroom furniture and vanity combinations have graced the list of awesome options at your disposal when doing your interior scheme. The Music Vanity from Devon&Devon is one such piece and is set in the time of the Roaring Twenties when elegance was far from being displaced by the cheaper and faster furnishings we see too often today.
The color combination and art deco shaping of the Music vanity reminds us of a time of distinct design, music, frivolity and the dreams of success where the rage as outlined by F S Fitzgerald. This elegant style includes rounded corners, slim legs, rich black granite and smooth surfaces that mimic the shape of a vintage piano. The contrasting black and white is timeless and perfect for the visual statement that has been made here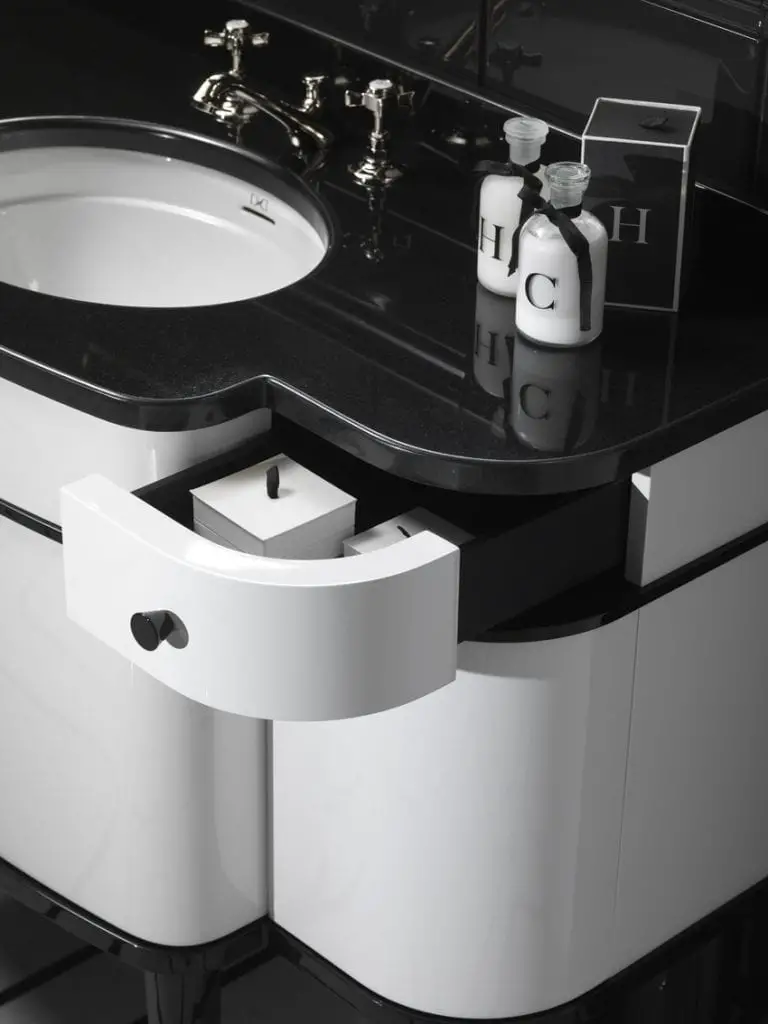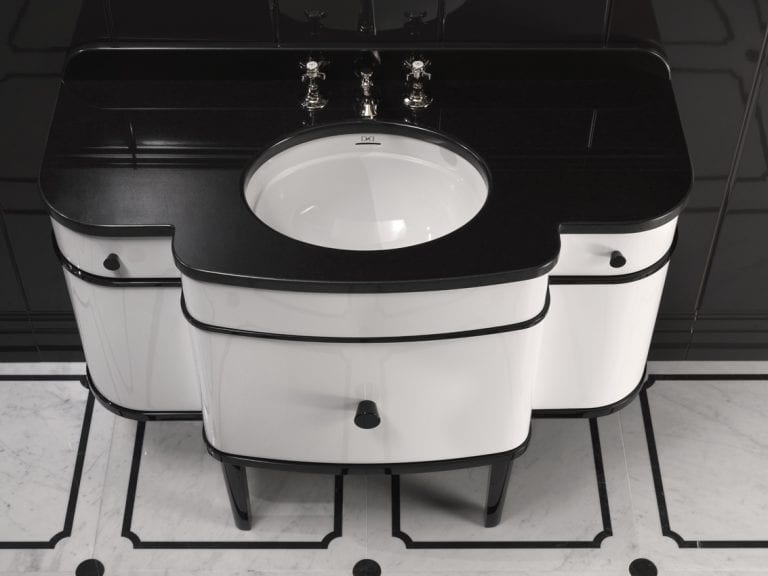 The vanity s also available in a birch veneer cabinet in deep black, warm grey, pure white, cream, blue violet, red, fango or prune that also offers a classical fascination and glamour. Other quality features include spacious large drawers with soft-close, top and back splash in deep black granite, and  Rose white ceramic under counter wash basin that is also available in black. See more awesome things from Devon&Devon of Italy here.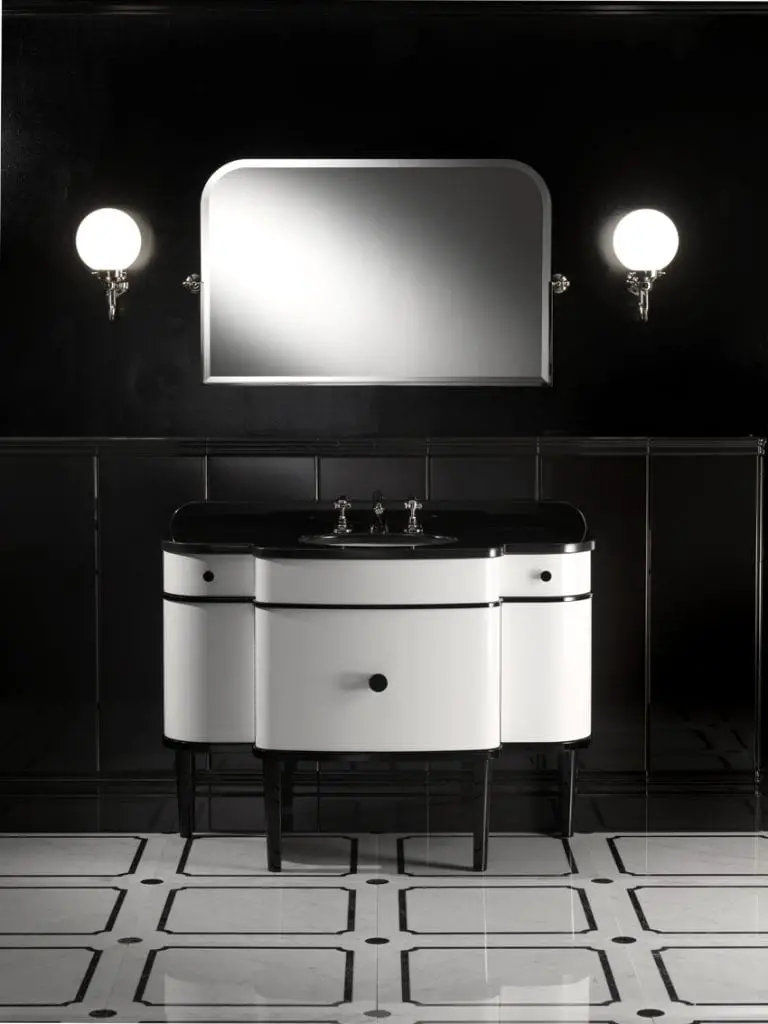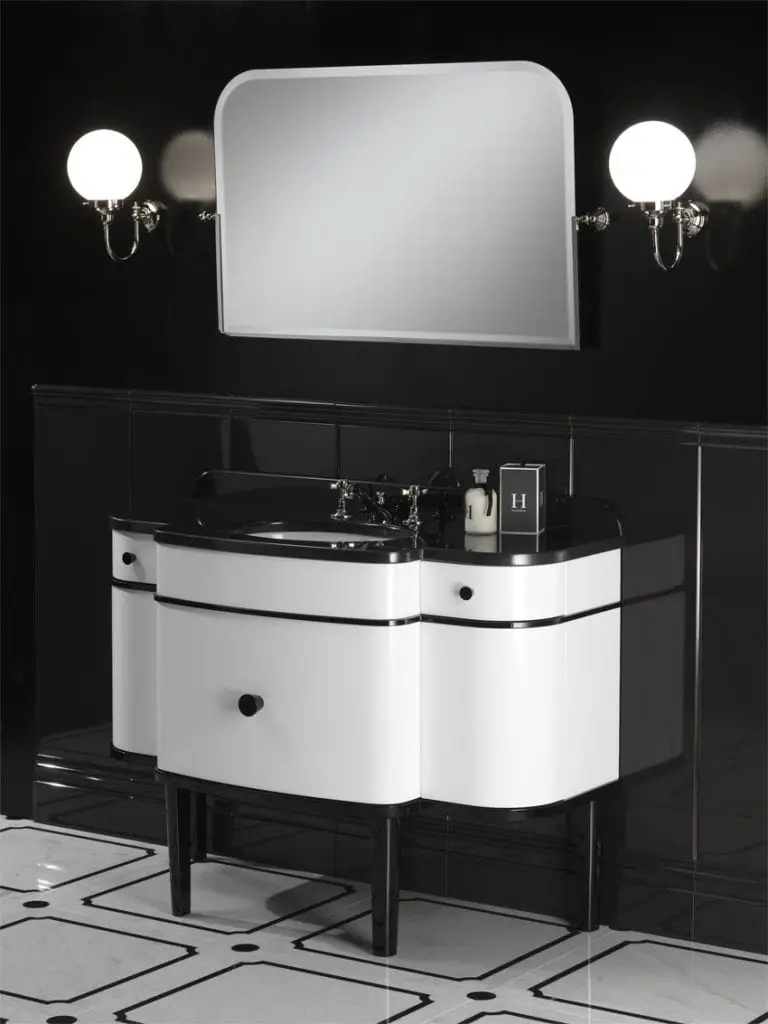 Related Articles: